Ahead of 100th Anniversary, Route 66 Will Get Much-Needed Upgrades
Approved in 1926, the historic highway grew to become a cultural icon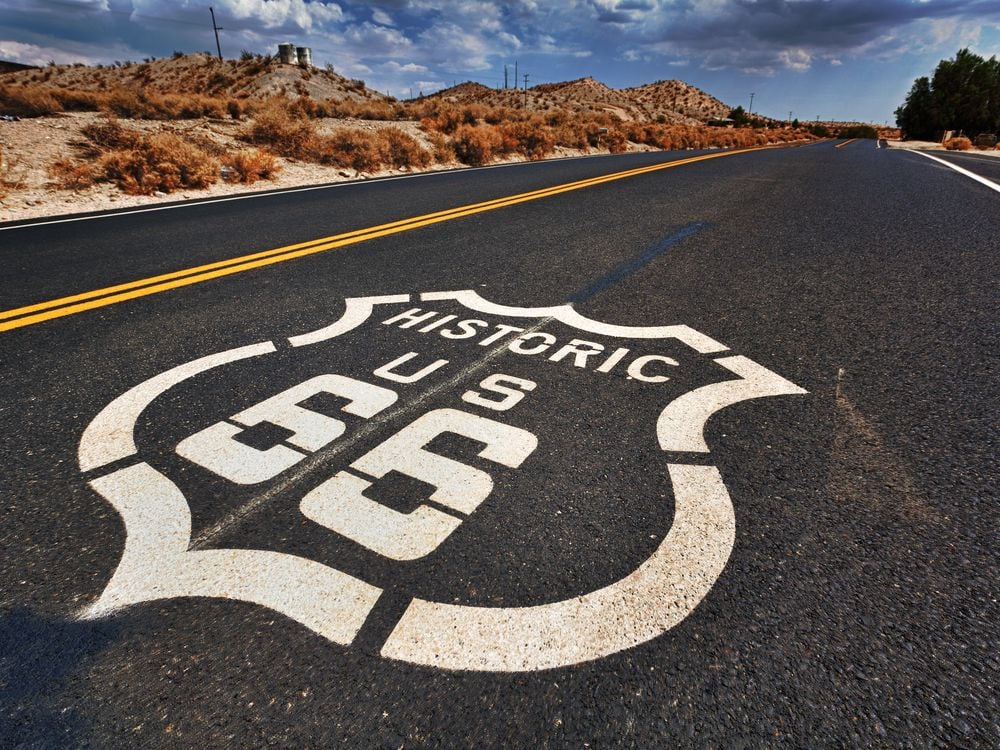 For decades, Route 66, known as the "Main Street of America," was the major east-west route connecting Chicago and Los Angeles. Now stretching 2,400 miles, the highway has become a beloved cultural icon, appearing in songs, TV shows, books and movies. 
Now, in preparation for Route 66's 100th anniversary in 2026, parts of the historic route are getting much-needed upgrades.
The Illinois government announced last week that it was allocating $6.6 million for Route 66 preservation, education, tourism and promotion projects within the state, which is home to roughly 300 miles of the popular highway. That funding will help support a variety of projects, including the addition of electric vehicle charging stations, new signage, architectural pylons and murals.
Oklahoma, meanwhile, is getting a $1 million federal grant to update a 1.3-mile stretch of the road that runs through its state. The funding comes from the National Scenic Byways program, which is run by the Department of Transportation's Federal Highway Administration. 
With the additional cash, which was also announced last week, the Oklahoma Department of Transportation will be able to add a new turn lane and create eight-foot-wide shoulders along part of the road in Oklahoma County. Those updates should help make Route 66 safer and more accommodating for cyclists.
Overall, the government-funded updates are intended to "help make travel safer, provide more enjoyable access, and support local businesses along scenic byways across the country," says Shailen Bhatt, federal highway administrator, in the statement.
Approved in November 1926 and fully paved by 1938, Route 66 linked a variety of small- and mid-sized towns from the Midwest to the West Coast. During the Dust Bowl period of the 1930s, it served as the main path west toward California and Arizona for hundreds of thousands of out-of-work farmers and down-on-their-luck families living in Missouri, Oklahoma and Arkansas.
To that end, it also played a starring role in John Steinbeck's 1939 novel The Grapes of Wrath, which followed a fictional family as they ventured west. A film adaption of the book, which came out in 1940, further memorialized Route 66's role in American history. Then, in 1946, Nat King Cole recorded Bobby Troup's song "(Get Your Kicks on) Route 66," which featured lyrics that described various towns along the route. A "Route 66" TV series also ran in the early 1960s.
Over time, however, as more and more Americans took to the road, the federal government began building larger, more robust interstates that eventually rendered the old Route 66 largely obsolete. It was officially decertified in 1985. Still, many people held on to nostalgic affection for the historic route and tried to preserve it.
In recent years, developers have been breathing new life into the so-called motor court motels along the route. As Cynthia J. Drake writes for 
Texas Monthly
, the renovated properties are attracting modern travelers because they "intentionally recall a time before cookie-cutter hotel chains and credit card travel-rewards points were the norm."