New Musical Spotlights Rosalind Franklin's DNA Discoveries
"Double Helix," a fictionalized account of Franklin's groundbreaking work, premieres this week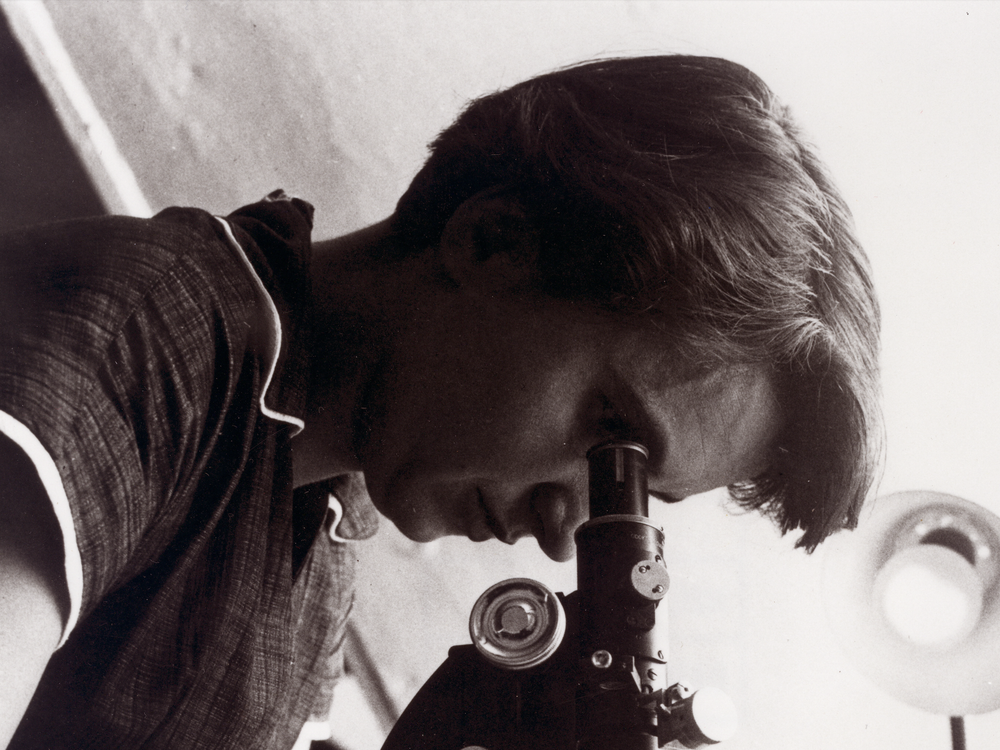 Madeline Myers is a composer and lyricist, but a few years ago she became interested in something new: how scientists discovered the structure of DNA.
"I just thought it was the most explosive, dramatic, thrilling, emotional thing I had ever heard," she tells TheaterMania's Hayley Levitt. "I just wanted to know everything about it."
Researching the breakthrough, Myers learned the story of chemist Rosalind Franklin, whose work—including a now-famous X-ray image—paved the way for James Watson and Francis Crick's famous discovery of the double helix structure in 1953. The two men won the Nobel Prize, while Franklin's role went largely unacknowledged. Today, scientists and historians are still debating the details of her contributions.
Myers found the chemist's story striking, and she decided to write a musical about it. This week, Double Helix opens at the Bay Street Theater in Sag Harbor, New York.
"The show is a page-turner," Scott Schwartz, the theater's artistic director, said at a press briefing, according to the East Hampton Star's Mark Segal. "It's about a race, it's about people all in competition trying to achieve the same thing, and how they support each other, and how they undercut each other, and how they battle with each other."
Myers describes the show as a human story driven by science. As she tells the New York Times' Lauren Rosenfield, she's interested in questions such as: "Is life definable as biological matter or is life what we live and what we experience? And is Rosalind Franklin sacrificing what we live and what we experience in order to find that biological matter?"
Double Helix follows a fictionalized version of Franklin, who struggles to choose between her work and her relationship with scientist Jacques Mering—which may have been merely a crush in reality.
While Myers takes some artistic liberties, she is still trying to "render Rosalind as truthfully as possible," she says in a press statement. She's interested in exploring personal details, such as Franklin's relationship with Judaism, in addition to her dedication to science.
Myers has also been insistent about getting the science right, and the production team has been consulting with experts on the script and staging of the show. One of those experts is Sonya Hanson, a research scientist at the Center for Computational Biology. "They're doing a lot of work really incorporating the lab environment into the set," Hanson, tells the Times.
Samantha Massell, who plays Franklin, is excited for Double Helix to finally premiere, telling TheaterMania that she and Myers both feel a strong connection to the story.
"It's not just 'I want my show on Broadway' or 'I want to play this role on Broadway,'" says Massell. "It's that I think we both feel that this story and show really deserves to be seen."