Rosa Parks' Papers Are Now Online
Read about everything from her meditations on the Civil Rights Movement to her recipe for "featherlite" peanut butter pancakes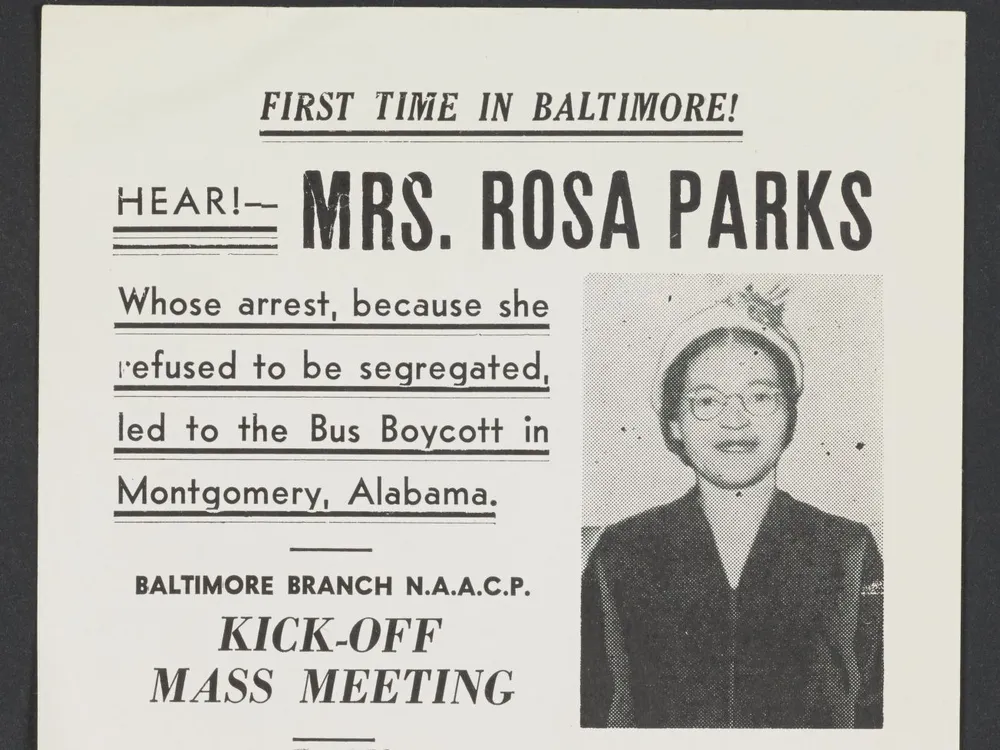 Curious about the life and experiences of the woman whose refusal to sit at the back of a Montgomery bus sparked a historic boycott and helped advance black Americans' struggle for civil rights? You're in luck: Yesterday, the Library of Congress announced that its Rosa Parks collection is finally online.
As Smart News reported last year, the collection, which consists of over 10,000 documents, photos and objects, is on loan to the Library of Congress for the next decade. The loan is thanks to philanthropist Howard Buffett, who saved the collection from an auction warehouse and decided to preserve the activist's physical legacy.
Parks, who died in 2005, did more than refuse to surrender her bus seat in 1955. She translated life as a seamstress in the segregated South into a role as a pivotal figure in the Civil Rights Movement and worked the rest of her life to combat racism, prejudice and discrimination. Now, that legacy continues with a trove of items that paints a vividly personal picture of the civil rights icon.
Anyone can access Parks' papers online, so have at it—here are a few highlights from the collection.
"I had been pushed around for all my life"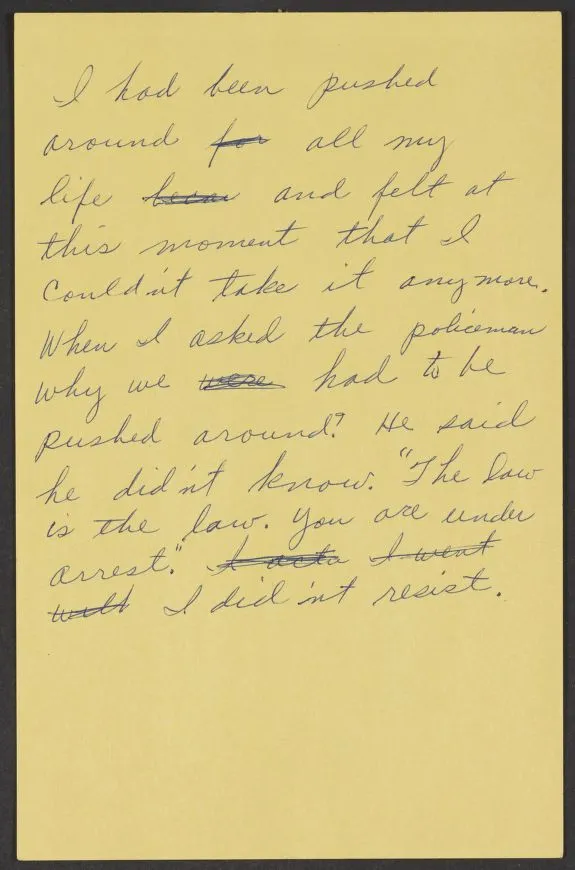 Parks often reflected on the reasons for her refusal to sit in the back of the bus and her participation in the Civil Rights Movement. Here is a particularly poignant summary of her motivations.
1955 Date Book
Parks used this date book from the Montgomery Fair as a notebook during 1955 and 1956 and took notes about her protest and the boycott that followed.
"White Ladies and Colored Women"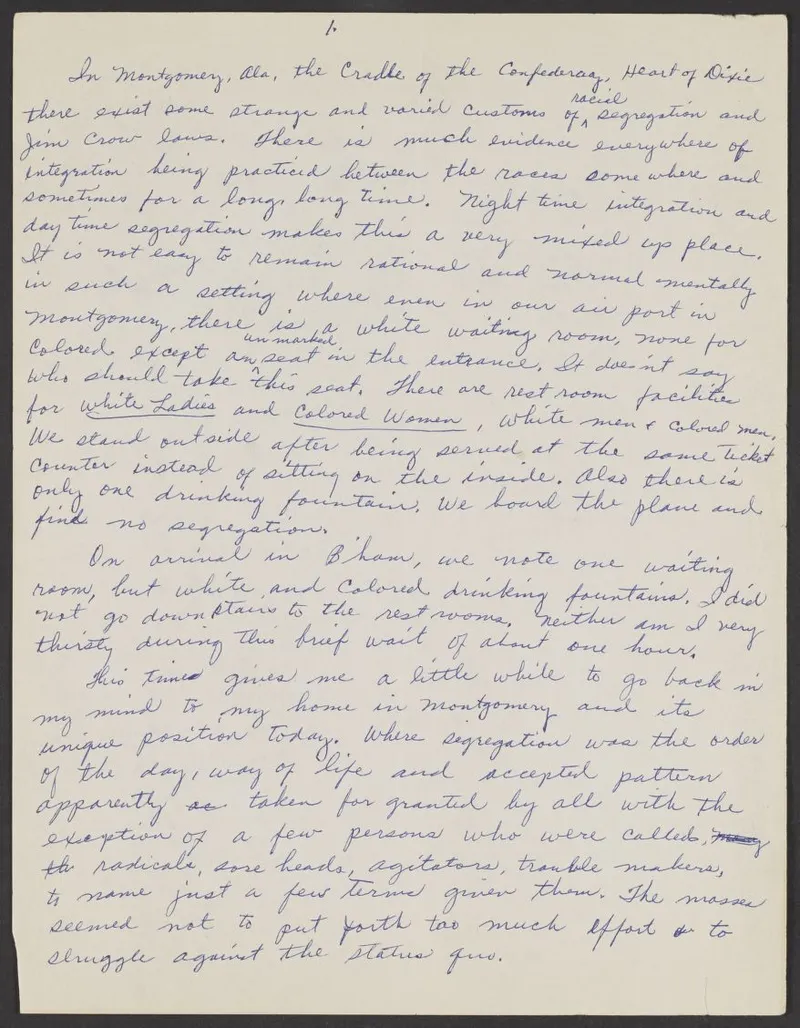 In 1958, Parks tried to assess the situation of segregated blacks in the South. She wrote this note, which documents the existence of restrooms for "White Ladies and Colored Women" and refers to Montgomery, Alabama, as "the cradle of the confederacy."
Picketing General Motors, 1986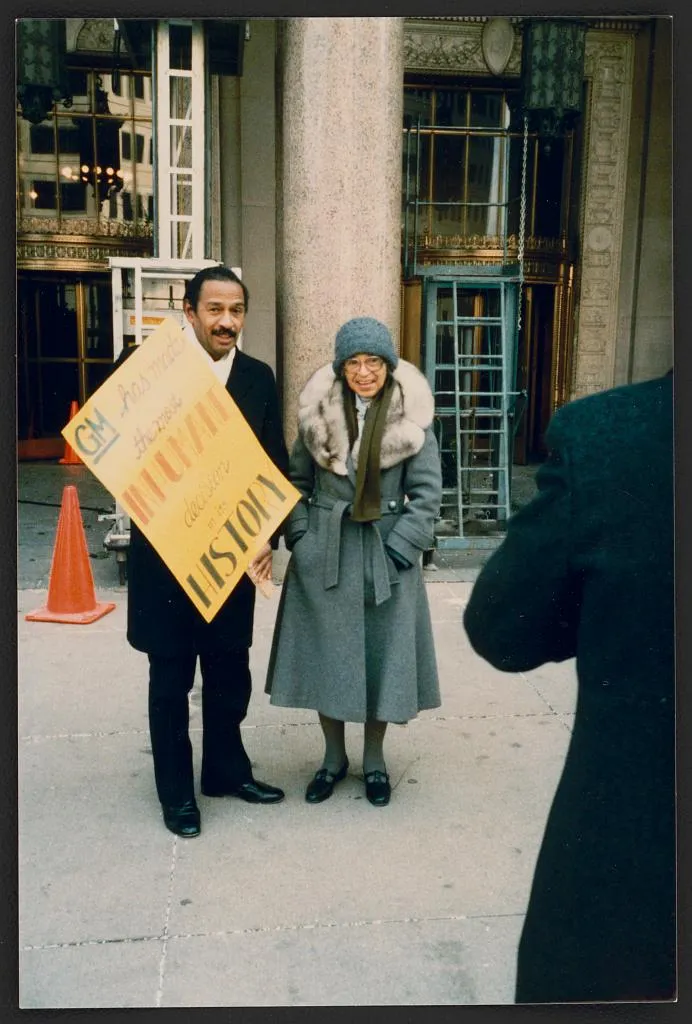 Parks never stopped being politically active, even later in life. In 1986, she picketed the headquarters of General Motors along with U.S. Congressman John Conyers, Jr. (D-MI) to protest the company's decision to close five of its plants in Michigan.
Peanut Butter Pancakes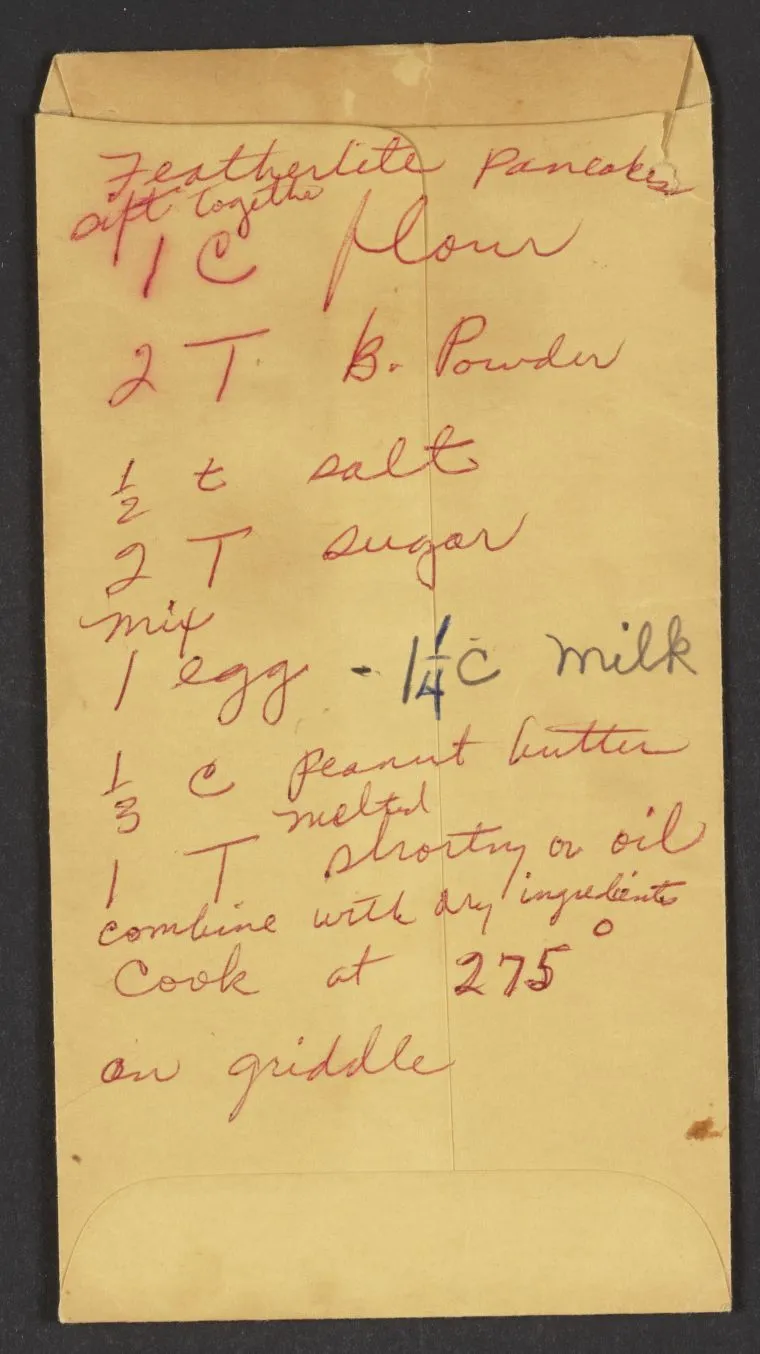 Not every piece of material in the Parks collection pertains to her civil rights activism. It also contains plenty of personal items, along with this recipe for "featherlite" peanut butter pancakes.