Rosa Parks' Detroit Home Is Now Up for Auction
Parts of the tiny home where the civil rights activist lived with 17 family members are expected to sell for between $1 and $3 million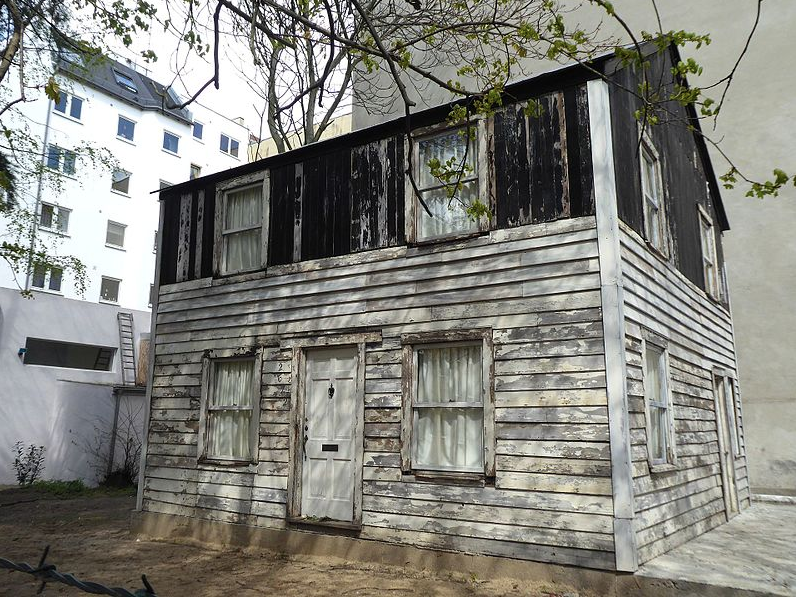 Civil rights icon Rosa Parks is most famous for helping spark the bus boycotts in Montgomery, Alabama, but she actually spent more of her life in Detroit, Michigan. Parks moved there in 1957 with her husband Raymond, fleeing the unemployment, ostracism and death threats she received for her activism.
More than 60 years later, the Detroit home where she lived is enjoying a surprisingly rich afterlife. CNN's Atika Shubert reports that in 2014, Parks' niece Rhea McCauley purchased the crumbling residence for $500. She was determined to save the house from demolition and sought out investors willing to help her transform it into a memorial or museum, but found little success until 2016, when American artist Ryan Mendoza joined the project. Mendoza salvaged parts from the activist's former home and reassembled them into a unique art installation that has since been displayed in Berlin and at Providence's Rhode Island School of Design.
Now, the house is disassembled and back on the market, and this time, it won't be selling for a paltry $500. Victoria Stapley-Brown of The Art Newspaper writes that the structure is one of the centerpieces of African American Historic & Cultural Treasures, a 700-lot, two-day sale currently being held by New York auction house Guernsey's. Bidding on lot 584, entitled "The Rosa Parks Family Home," opens this afternoon and is expected to reach between $1 and $3 million. Guernsey's president, Arlan Ettinger, told The Art Newspaper that the auction house hopes that the winning bidder is a museum or institution that will display the house for the public.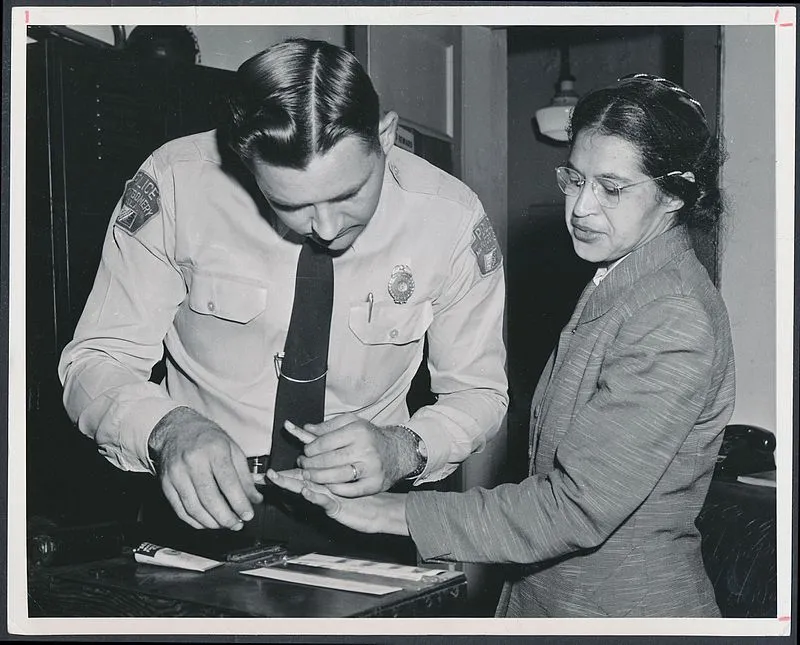 According to the lot's description, Parks' time in Detroit, which she later called "the Northern promised land that wasn't," found her out of work and effectively destitute. She spent her days fruitlessly searching for a job while contributing to the management of the overcrowded household, often cooking blueberry cobbler and baked chicken. Although Parks was able to secure temporary positions, she only found steady employment in 1965, when she began working as an administrative aide for Detroit Congressman John Conyers, Jr. Parks held this role until her 1985 retirement, according to History.com, and remained a fierce advocate of civil rights throughout her lifetime. Over the years, she moved to various residences around Detroit, but in 2005, she died at age 92 without ever having owned her own property.
Mendoza's attraction to Parks' former home stems from his interest in "things and people who have been forgotten on some level," CNN's Shubert reports. The house opened to Berlin's public in April 2017 and remained abroad until January 2018, when it returned to the United States for the Rhode Island exhibition.
Steven Lubar, a professor of American Studies at Brown University, visited the house during its stay in Providence earlier this summer and noted on Medium that "it's an odd object, this house. It's not Rosa Parks's house, as that is traditionally defined: she never owned a house. It's not the whole house: much was too decayed to move." Instead, the framework structure is filled with miscellaneous items added by Mendoza—ceramics, a table, sofa and telephone—to reflect McCauley's memories of her aunt's stay in the house.
For now, the house is tucked away in storage, awaiting its new owner. And, if fears of being able to reassemble the property are what's stopping you from making an offer, there's no cause for concern: The lot comes with a 12-page instructional manual detailing the entire process, from resurrecting the original walls, roof and steps to installing the parquet floor and chimney.
"This house has been through everything," McCauley told the New York Times' Sally McGrane in May 2017. "I'm glad it's not painted nicely, with flowers and a picket fence. We're not talking about a fairy tale, there's no Hansel and Gretel here. We're talking about a lady who sacrificed so much, who suffered."