Rome Is Looking for People to Adopt Famous, Falling-Apart Sites
When in Rome, pony up some cash for cultural preservation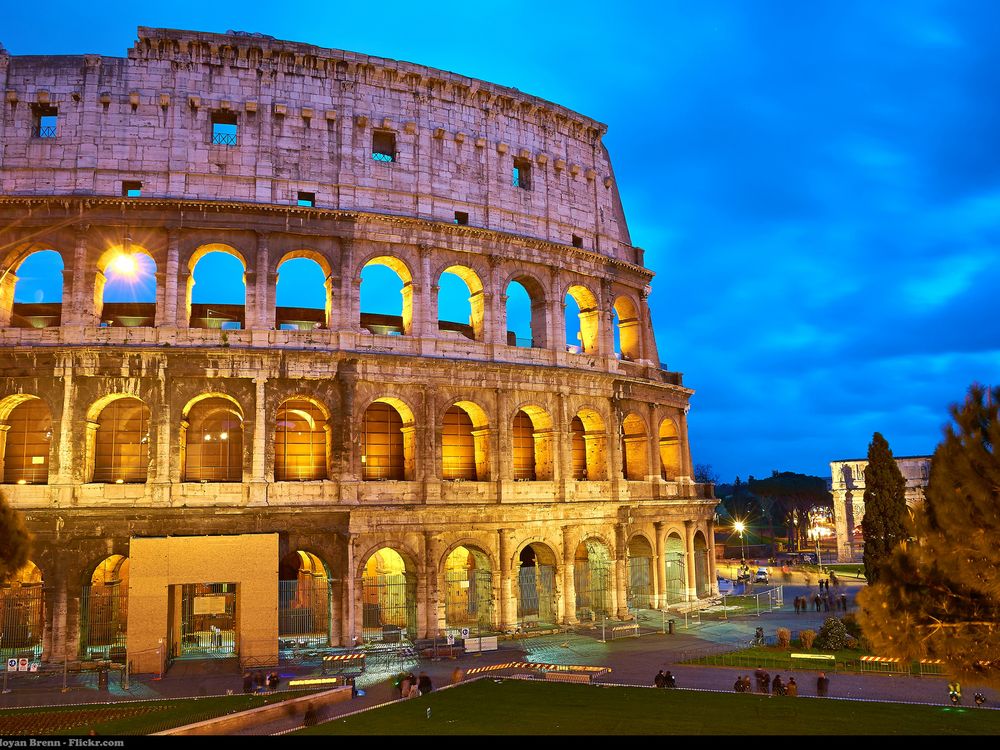 It's the city that famously wasn't built in a day—and, years after Rome's 753 B.C. founding, it has begun to fall into ruins. Despite Rome's reputation as The Eternal City, many of its most famous landmarks, from the Colosseum to its famous Forum, are in desperate need of repair. Now the problem has become so bad, the Agence France-Presse reports, that this week, city officials launched its "100 proposals for patrons" campaign, asking individuals and companies to pony up cash to preserve some of its most memorable ancient sites.
Rome has asked for more than $557 million in donations from preservation-minded philanthropists, writes the AFP. Conservation tasks include everything from cleanups to structural renovations. The Associated Press' Frances d'Emilio writes that anyone can "adopt" projects for the citie's new campaign, like  restoring a fountain, adding a ramp to a piazza or funding an archaeological study of Caesar's Forum.
The plea comes in the wake of a series of scandals that has plunged Rome into financial chaos. As d'Emilio reports in another article for the AP, Rome is currently in a debt crisis to the tune of over $13 billion.
Rome's new saviors won't be the first to spend their savings on precious sites. As The New York Times' Vanessa Friedman reported in 2014, luxury labels increasingly see donations to cultural landmarks as a way to add cachet and clout to their brands. This "halo-associating behavior," writes Friedman, connects pricey luxury brands to tradition and cultural heritage—an association that seems to be worth the expenditure for companies looking to stay relevant in the social-consciousness-meets-fashion era.
Think Italy is the only place where private individuals and companies fund the preservation of public icons? Think again: In the U.S., there's a long tradition of public-private partnerships. Recently, billionaire David Rubenstein donated a whopping $7.5 million to restore the earthquake-damaged Washington Monument. Shouldn't cities themselves be able to finance the preservation of their most priceless treasures? Perhaps—but when cultural landmarks collapse, everyone loses.