It Takes A Lot of Planning for a City to Canonize Two Popes At Once
At least 1.3 million people gathered for the canonization of two popes in Rome this weekend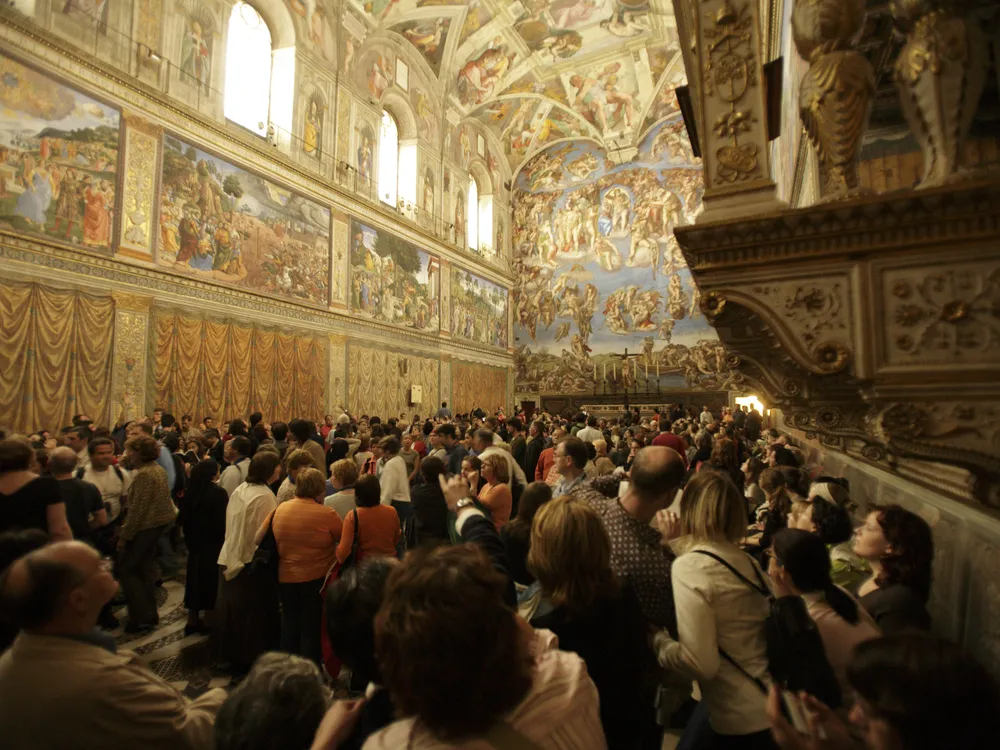 Even in Vatican City, it's not every day that someone is made a saint. In advance of Sunday, when Pope John Paul II and Pope John XXIII were canonized, Rome, a city of about 2.7 million people, was expecting, potentially, millions of visitors. Just around the St. Peter's, an estimated 800,000 people gathered, and another 500,000 congregated at screens around the city. The New York Times reports:
The crowds began arriving in the early morning darkness, hours before the ceremony, with thousands upon thousands of footsteps padding against the Roman cobblestones while much of the city still slept.

Some pilgrims had spent the night sleeping on sidewalks beside the Tiber River, others on the floors of local convents. With sunrise, the crowds poured into the unreserved portions of St. Peter's Square, as well as along Via della Conciliazione, the broad boulevard leading from the Tiber to the Vatican. The spectacle was beamed across the world: More than 5,000 priests and over 1,000 bishops, leaders and other dignitaries from more than 90 countries joined the throng of Catholics.
The two popes being canonized were popular, if controversial, popes. John XXIII presided over Vatican II, a council designed to bring the Catholic church into the 20th century, while John Paul II led the church during the tense political climate of the Cold War. The city was prepared from crowds, NPR reported:
Some 2,000 police officers will be on the streets at any given time, says the mayor. More than 2,500 civil protection department volunteers will help with crowd control. Specially trained medical teams will staff 13 first aid stations. And a thousand chemical toilets have been set up near the Vatican and key tourist areas.

Rome's two subway lines and some buses will run nonstop, and 17 big screens will enable visitors to watch the ceremony throughout the city.
The price of all this extra infrastructure was estimate around $11 million, NPR reported.