You Can Now Go on Vacation Under the Sea
Your next romantic getaway could be in a submarine or underwater hotels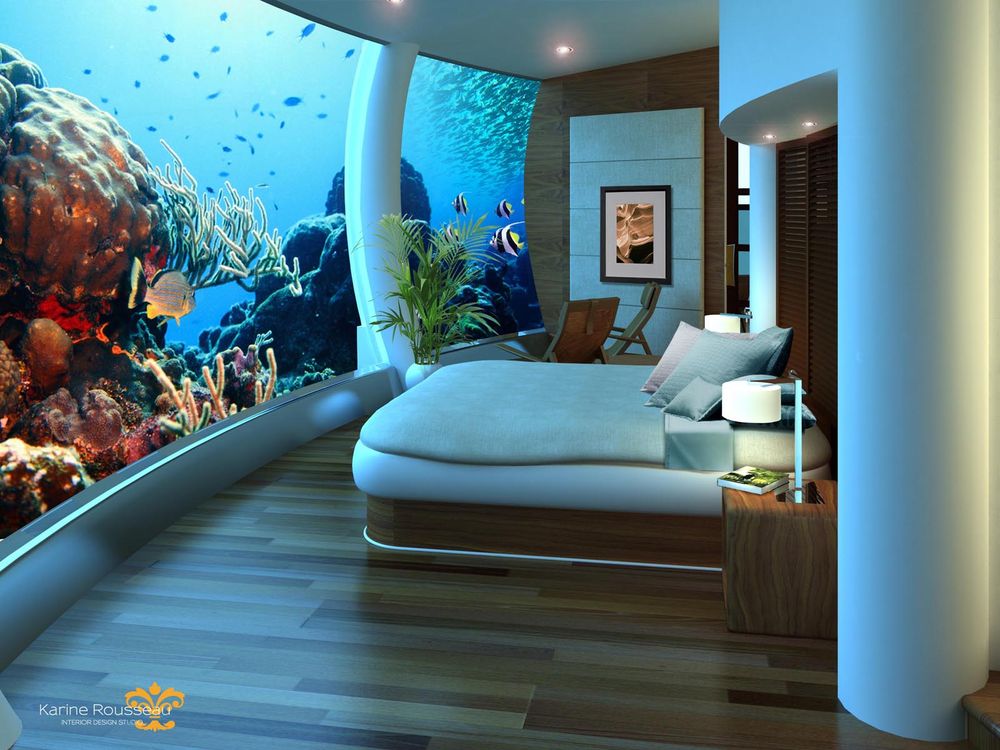 If the beach just isn't close enough to the water for you, an increasing number of vacation lodging options are underwater. Literally.
Just in time for Valentine's Day, travel company Oliver's Travels announced a luxury submarine service catering to people who want to frolic in the ocean. Billed as a chance for amorous couples to join the Mile Low Club, the submarine trips are known as Lovers' Deep, and can pick you up at the white, sandy Carribean beach of your choice. 
Apparently a butler and chef/cook are included, with the option of an aphrodisiac tasting menu (including caviar, oysters, and "a decadent chocolate fondant with essence of pomegranate"). Also optional are "rose petals scattered on bed and Barry White soundtrack." All this can be yours for the price of around $287,000 per night for a couple. 
For a slightly less pricy option, you could book the underwater room at the Manta Resort in Tanzania for $1,500 per night for a couple. The underwater room there is essentially a private manmade island, 250 meters from shore. It features a bedroom under the waves and an area above the waves to lounge and watch the stars. It was created by the same folks who made the Utter Inn, a Swedish underwater room for rent.  
Stateside, the Jules Undersea lodge offers overnight accomodation in a Florida lagoon (you can even book it for pizza lunches). The only catch: you must be SCUBA certified in order to get there.
There are pleanty of other underwater hotels in the works as well. Posiden Undersea Resorts was set to open an undersea hotel in Fiji in 2009, promising luxury amenities to the 7,200 guests who would be able to visit the private island/underwater resort each year, including submarine trips, an underwater restaurant and an underwater chapel for wedding ceremonies. The company still haven't opened the hotel yet, though it has started looking for locations to build another resort.