Ringling Brothers Is Phasing Out Its Elephant Act
After years of fielding controversy and claims of abuse, "The Greatest Show on Earth" will soon be retiring its trained elephants for good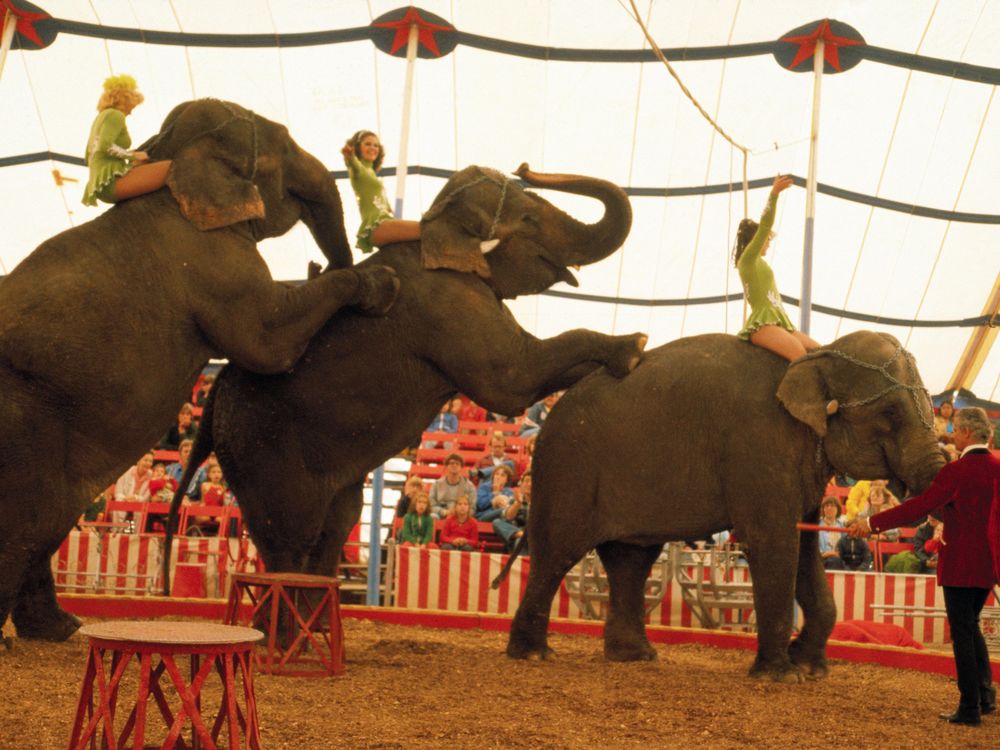 Elephants perched on pedestals have been the unofficial icon of Ringling Brothers and Barnum and Bailey circuses for nearly a century. But today, Feld Entertainment, the circuses' parent company, has announced that they will slowly eliminate elephant performances by 2018.
"There's been somewhat of a mood shift among our consumers," the company's executive vice president, Alana Feld, told the New York Times. "A lot of people aren't comfortable with us touring with our elephants."
According to the Times, Feld owns North America's largest herd of Asian elephants, with a total of 43. Twenty-nine currently live in the Center for Elephant Conservation, a 200-acre Florida refuge founded by the company in 1995 and dedicated to the study and breeding of the animal. For the next three years, however, 13 elephants will continue to perform on tour before officially retiring to the center in 2018.
Animal rights organization have been pushing to stop zoos and traveling circuses from displaying elephants for decades. These groups have alleged inhumane treatment and have pointed to studies showing that the physical and mental wellbeing of elephants diminish while in captivity. A 2011 Mother Jones exposé detailed brutal conditions endured at the hands of the hands of Ringling Brothers' handlers. But in 2012, Feld Entertainment won a $9.3 million settlement from American Society for the Prevention of Cruelty to Animals after a previous lawsuit leveled by several animal rights groups was shown to have been built upon the paid testimony of a former circus employee.
Feld admits that public opinion is a large part of what's driving the new change. But the company also says that the change is necessary due to "anti-circus" legislation passed by some of the 115 cities the show visits every year. These laws discourage the use of trained live animals for entertainment, and Feld says that fighting the often-changing laws is too time consuming and prohibitively expensive.
While the giants of the animal kingdom may be leaving the spotlight, other live animals will continue to perform in the circuses. Feld recently added camels, ridden by a troupe of Mongolian stunt people, to its CircusXtreme show.