Restoration Of Egypt's Oldest Pyramid May Be Harming it
Efforts to save the Pyramid of Djoser could be making things worse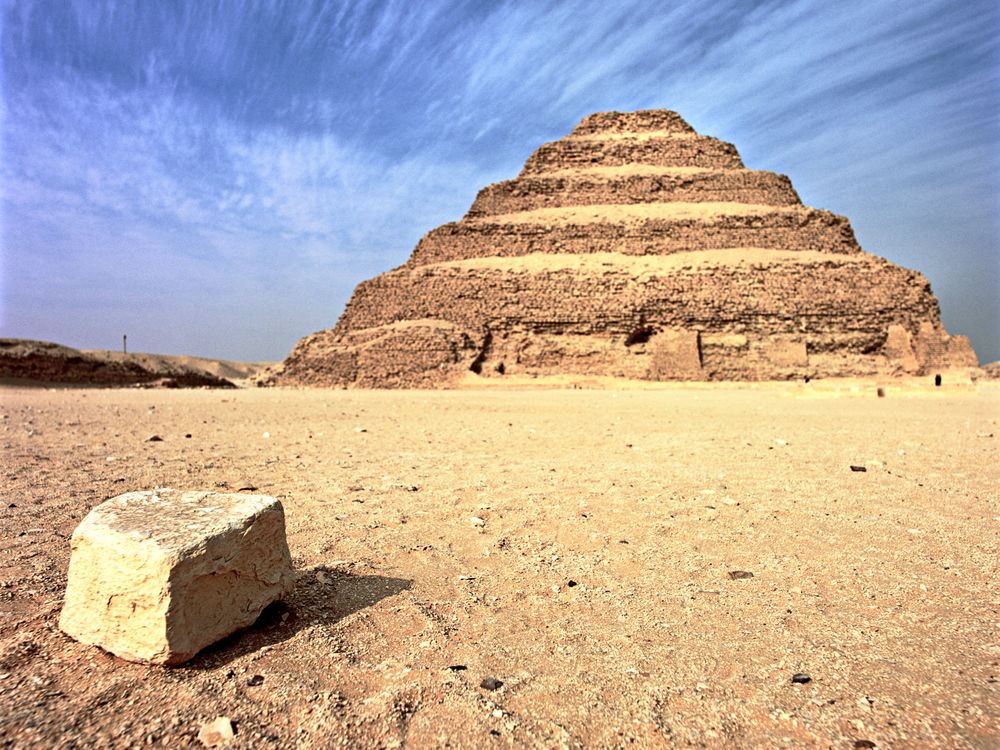 The Pyramid of Djoser, the oldest pyramid in Egypt, has been around for more than 4,600 years. The 204-foot-tall pyramid has seen better days, but the past few years have been particularly bad. As Co.Design reports, the pyramid was damaged by environmental conditions including the fierce desert winds, a rising water table and an earthquake in 1992. In the wake of this, the pyramid became the focus of efforts to restore the facade. But now advocates for the pyramid are worried that the company in charge has been negligent in its handling of the reconstruction.  
From Egyptian Streets: 
Shurbagy, the company assigned, has been in business for nine years and has not seen much success in any of the six projects it undertook, Gamal told Al-Masry Al-Youm, adding that the company is currently under investigation.

"The company has never restored any archaeological site. All projects it had were to create modern construction at archaeological sites," Gamal explained. 
Amir Gamal is a member of advocacy group Non-stop Robberies who are concerned about the state of the pyramid. They aren't the only ones that are concerned. An article from 2012 in Daily News Egypt laid out some of the concerns with the renovation:
Concerns regarding the new renovations surfaced this year after a report, contracted by UNESCO and filed by Professor Georgio Croci in 2011, noted that the new structure did not "absorb any load" and thus did not help with the "general stability" of the pyramid.

He also stated, "there is no detailed [report on]  the interventions and their work in progress is carried out as 'extraordinary measures' replacing ancient [with] non-original stones in order to reproduce the original shape."
Adding on new construction to an already delicate and crumbling pyramid is very concerning, but the problems aren't just physical. Tech Times reports that there have also been financial issues since the political upheaval a few years ago, and financing for the restoration projects has been limited.