Earthquake in Mexico City Reveals 500-Year-Old Aztec Snakehead
The nearly six-foot-long sculpture features well-preserved colors on 80 percent of its surface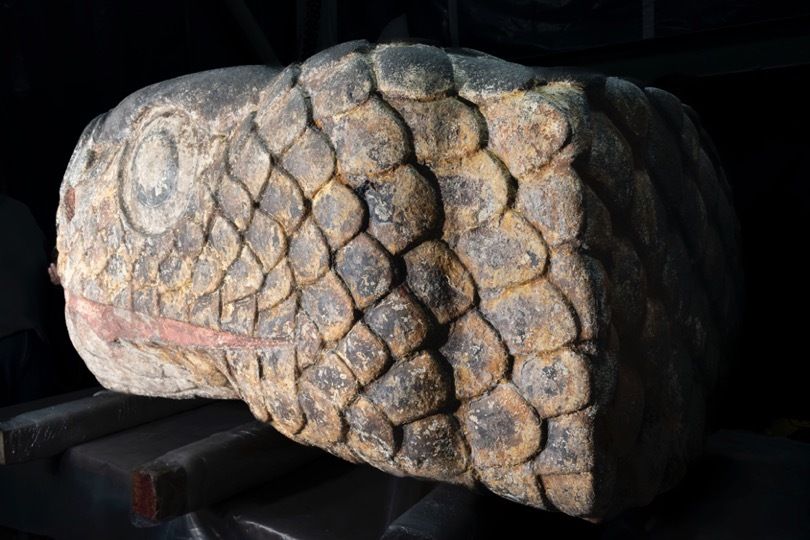 Last year, a 7.6-magnitude earthquake hit Mexico City, damaging buildings and disrupting the power supply. But it also did some unexpected archaeological work: Following the quake, researchers found a nearly 500-year-old Aztec snakehead beneath a building affiliated with the law school at the National Autonomous University of Mexico.
The sculpture had been lying about 15 feet below the surface. Weighing in at 1.3 tons, it measures 5.9 feet long, 2.8 feet high and 3.3 feet wide, according to a statement from Mexico's National Institute of Anthropology and History (INAH).
"[The] first time I saw this serpent head, I was dazzled by its dimensions," Bertrand Lobjois, a humanities scholar at the University of Monterrey in Mexico who is not involved in the research, tells Live Science's Owen Jarus.
In addition to its large size, researchers were struck by its colors. Even after centuries underground, the snakehead is still decorated with traces of vibrant pigments—including black, white, red and blue—covering approximately 80 percent of its surface. A layer of mud caked onto the sculpture helped preserve its outer decorations.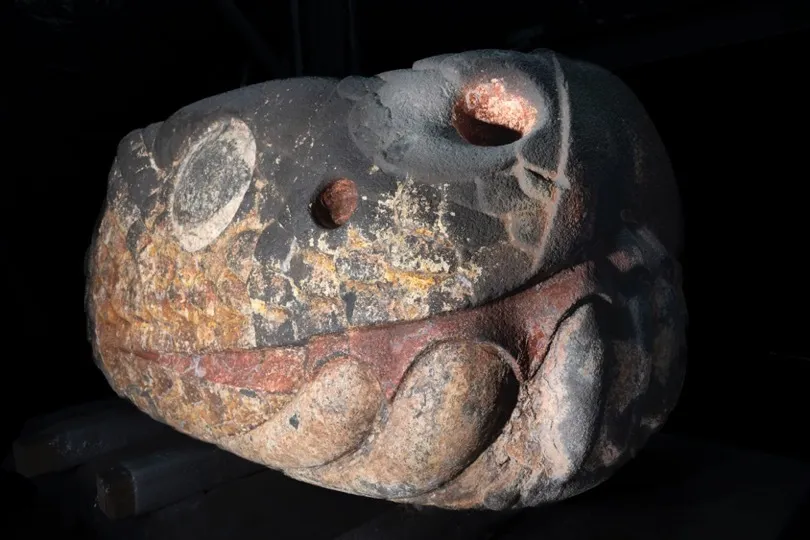 Since the discovery, a team led by María Barajas Rocha, a conservationist with the INAH, has been working to preserve it.
"These pigments, which represent a notorious example of the color palette that the Mexica used to decorate their cult images and their temples, are extremely fragile due to the mineral and plant materials from which they were obtained," says Barajas Rocha in the INAH statement, per Google Translate.
After lifting the snakehead from the ground with a crane, experts carefully assembled a humidity chamber around it. "It is a sealed space, lined with plastic films and equipped with humidifiers and data loggers to read and control, at all times, the relative humidity of this ancestral representation of the snake," Barajas Rocha adds.
The chamber will slowly dry the sculpture, gradually removing moisture that has accumulated over the centuries. Left to its own devices, it could lose moisture too quickly, leading to color loss. So far, these interventions have been a success.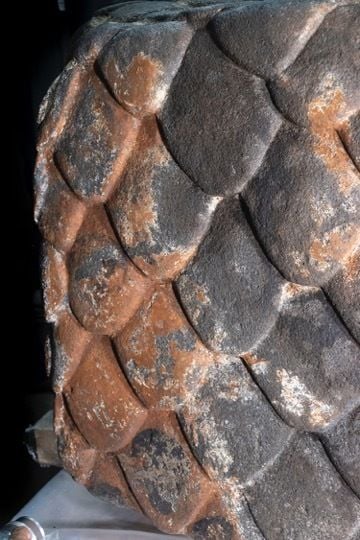 "Thanks to the context in which this piece was discovered, but above all, thanks to the stupendous intervention of the restorers [and] conservators led by Maria Barajas, it has been possible to stabilize the colors for its preservation in almost all the sculpture, which is extremely important, because the colors have helped us to conceive pre-Hispanic art from another perspective," Erika Robles Cortés, an INAH archaeologist, tells Live Science.
Snakes made frequent appearances in Aztec art. They carried a range of symbolic meanings: The deity Quetzalcóatl, for instance, is often depicted as a snake, though researchers don't know if the figure is related to this particular sculpture.
Until preservation efforts are complete, the snakehead won't be accessible to the public, "since any alteration in the microclimate of the sculpture can be harmful," per INAH. It will remain in the chamber through early 2024. In the meantime, researchers are continuing to study its materials and historical significance.