Report: Nine Out of Ten Refugee Children Travel Alone
Tens of thousands of kids are on the move—and face scary challenges as they migrate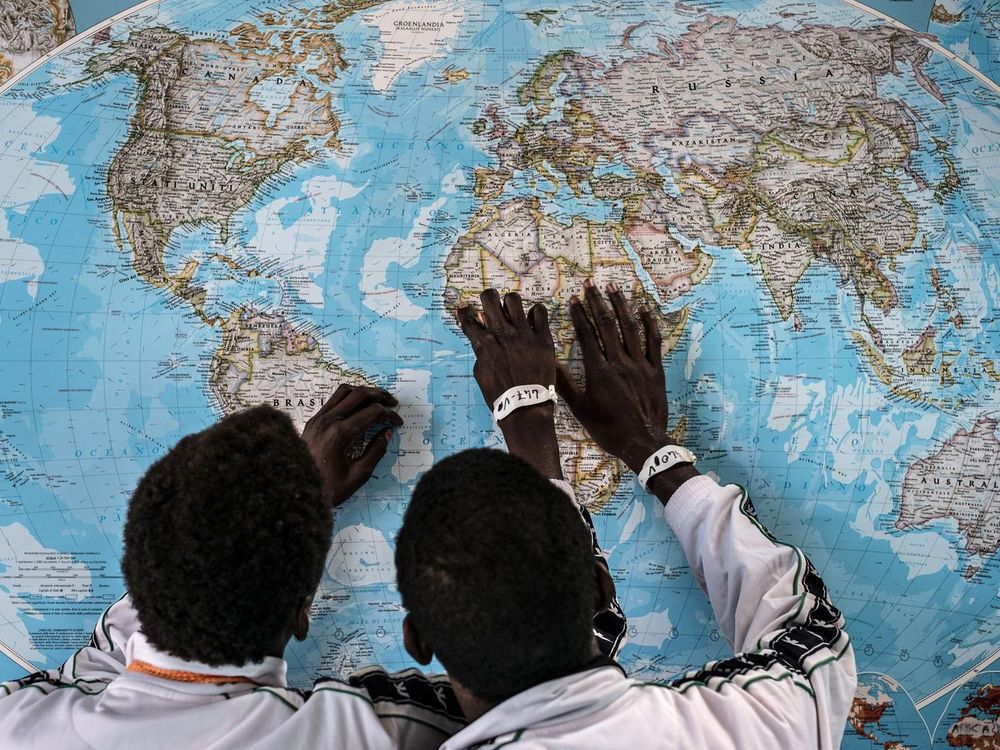 As refugees pour into Europe from Africa, horror stories of sinking boats, starving migrants and close calls follow. Those who do reach Europe alive are faced with a future as risky—and uncertain—as their past. It's not just adults making the journey, writes the Thomson Reuters Foundation: According to newly released numbers from UNICEF, thousands of children have made the trip since 2016, and nine out of ten of these refugee children make the journey alone.
The new report from the United Nations Children's Emergency Fund found that 7,009 unaccompanied minors crossed over from north Africa to Italy in the first five months of 2016 alone—twice as many as the year before. Weekly refugee data compiled by the International Organization for Migration showed that 92 percent of children who made the crossing by sea did so without their families, in part because the route is so dangerous.
Like other migrants, children on the move are in danger of drowning, dehydration, extortion and detention as they travel. And, like other migrants, they rely on human smugglers who often work on a "pay as you go" basis, demanding more money for more services. (A joint report of Europol and Interpol found that smugglers netted about $6 billion last year alone). But children are particularly vulnerable to trafficking operations that prey on kids without money or resources, UNICEF's research shows. Beatings, rapes and deaths have also been reported.
Things don't get much better if children manage to reach their final destinations. Packed detention centers, overburdened welfare systems and slow processing means that children can fall through the cracks, the report notes. And just because unaccompanied children come to the attention of local governments doesn't mean they're safe: As the BBC reported earlier this year, more than 10,000 migrant kids are thought to have disappeared after being registered with European governments over the last two years.
"It is a silent and desperate situation—out of sight, out of mind," Marie-Pierre Poirier, UNICEF's special coordinator for the European refugee and migrant crisis, said in a release. In response to the crisis, UNICEF proposes a seven-point plan that prioritizes protection against trafficking, family reunification and access to health and education.
For many children who leave their native countries, Sweden is a dream destination. As The Guardian's David Crouch writes, the Scandinavian country is the most popular among lone refugee children, accepting 35,000 unaccompanied migrant children in 2015 alone. Though the country still struggles with how best to accommodate child refugees, its willingness to accept—and protect—tens of thousands of children forced to make their long journey alone is a symbol of what Western countries could do for unaccompanied minors on the move.