A Tiny Scrap of Paper Offers a Glimpse Into Jane Austen's Inspiration
The small scrap of paper transcribes part of a sermon, the theme of which Austen later explored in "Mansfield Park"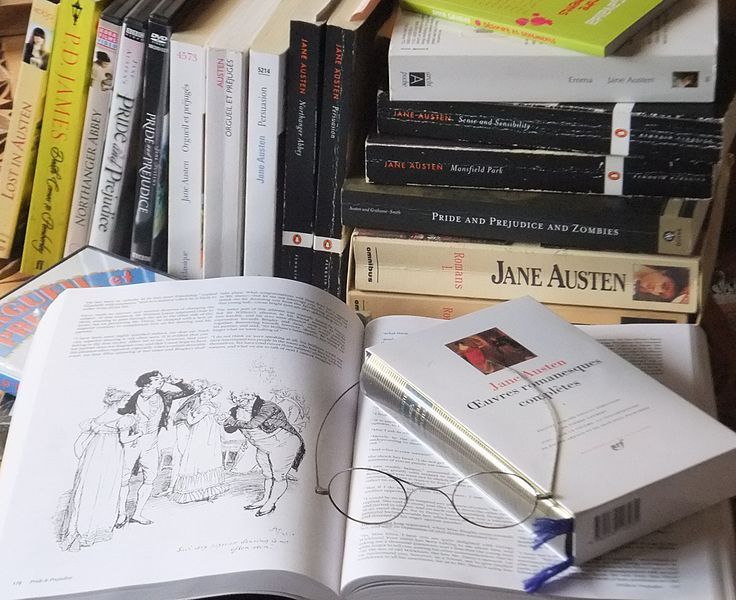 A rare sample of British author Jane Austen's handwriting was recently found in a first edition copy of The Memoirs of Jane Austen, a book written by Austen's nephew in 1870, the Guardian reports. The handwriting fragment dates back to 1814 and transcribes part of a sermon given by Austen's brother, James. It reads: 
Men may get into a habit of repeating the words of our Prayers by rote, perhaps without thoroughly understanding – certainly without thoroughly feeling their full force & meaning.
The four-inch piece of paper is currently glued to a larger piece of paper, but experts plan to carefully free it from that fastening in order to investigate what is written on the reverse side. Most likely, they say, it is more notes from the same sermon.
The book in which the scrap of paper was found is owned by Jane Austen's House Museum, and as Mary Guyatt, the museum's curator, explains to the Guardian, chapter 34 of Austen's Mansfield Park, also published in 1814, covers some of the same ground as this sermon did. Guyatt thinks the fragment is especially revealing as "evidence that offers of the cross-currents between Austen's family life and her literary reflections on prayer."  
Austen fans can take a look for themselves later this year, when both the handwriting sample and the book it was found in will go on display at the museum.