Rare, Red Mammoth Hair Found on Californian Artichoke Farm
Columbian mammoths roamed Western North America thousands of years ago, and now we have a better idea of what they looked like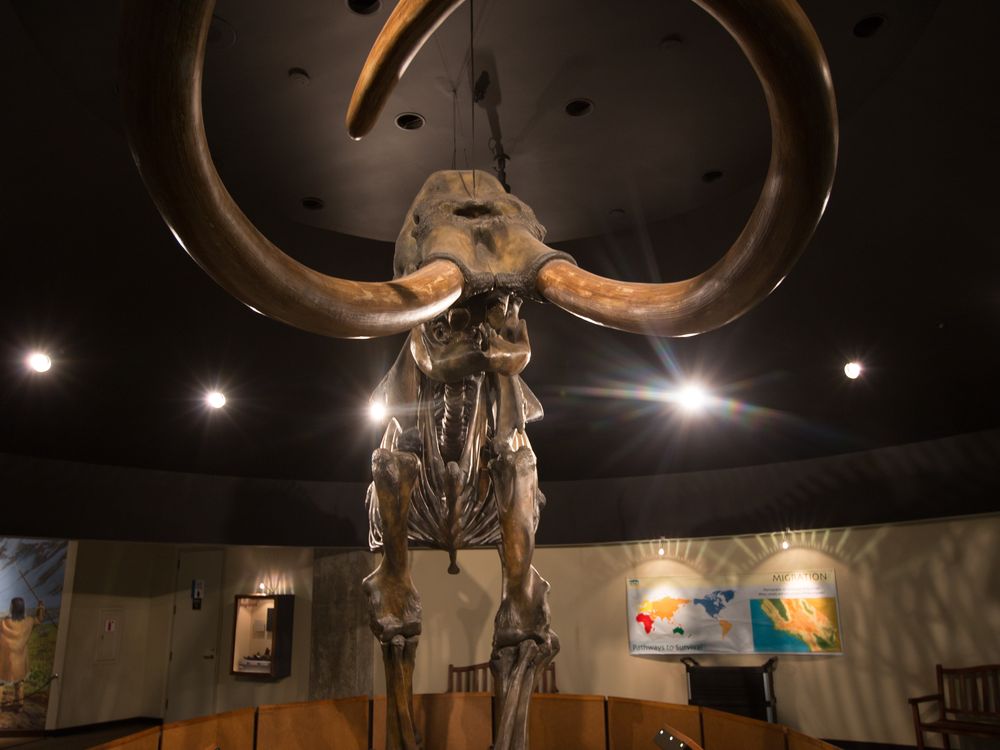 Columbian mammoths were redheads. Well, at least one Columbian mammoth was. Back in 2010, two brothers on an artichoke farm in California came across the bones of many prehistoric animals, including the remains of a 46-year-old mammoth with a small tuft of its hair still intact. 
Archaeologist Mark Hylkema spoke to Western Digs about the find. 
"What was particularly significant is that the hair was red," Hylkema said. "It was the same color of my golden retriever." "We can envision cattle on the landscape today," he added. "Picture herds of red-colored mammoths."
Hair from other mammoth species has been recovered, particularly from wooly mammoth remains, which have been found preserved in ice (also with a reddish-hued coat in some cases). But finding the hair of a Columbian Mammoth is a very rare occurrence, as they tended to live in more temperate climates, which don't tend to preserve hair or tissue as well as more icy climates. A fact sheet about the Columbian mammoth published just a few years ago by the San Diego Zoo lists its pelage (fur) as unknown, because there just weren't enough samples of hair to figure out what it would have looked like. Now, with this find, we have a better idea.
Researchers have recovered about 40 percent of the mammoth and many other creatures from the site, but many of the remains weren't in good condition, unlike the remains found at the La Brea Tar Pits. Excavation of the site has stopped, but researchers are still working on the remains already recovered, and the mammoth discovery has obviously left an impression on the farmers, who began selling "Mammoth" brand artichokes after the big find.