Qatar Gives $135 Million to Sudan for Archaeological Projects
The war-torn region has some of the most incredible, unexplored antiquities sites in Africa.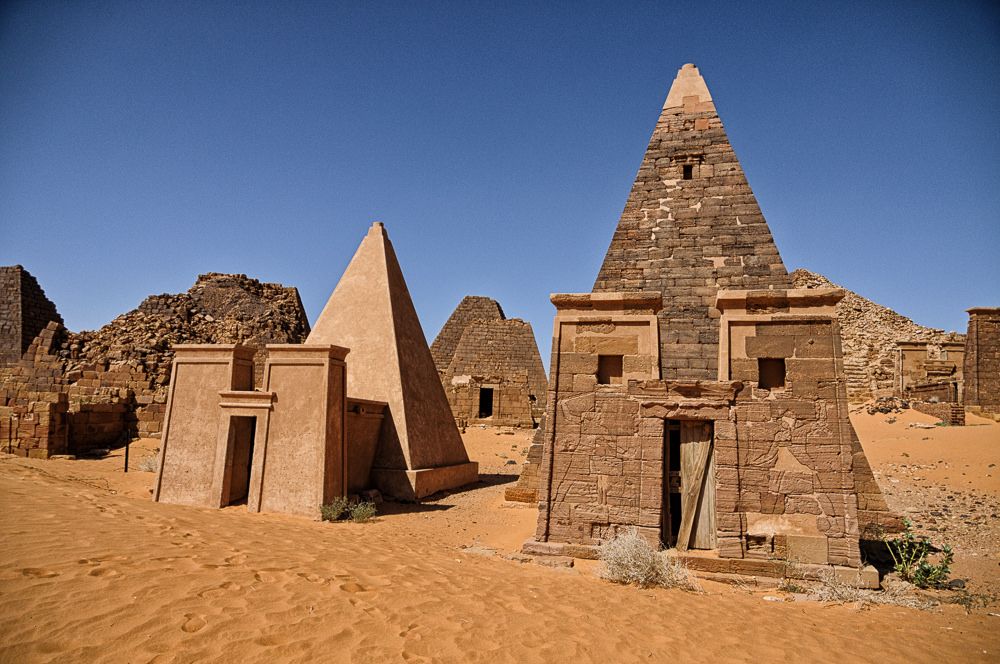 Sudan might be better known for its political problems than its archeology, but it contains some of the most incredible, unexplored antiquities sites in Africa. It has more pyramids than Egypt and was the heartland of the Kush kingdom, which dominated northeastern Africa (including Egypt) for roughly 100 years starting in 750 B.C. But while Egyptian archaeology flourished, spurred by the interest of Napoleon Bonaparte and other European powers, Sudan's treasures were left relatively undisturbed until recently.
But the government of Qatar has just donated $135 million to the Sudanese government to change that. From the Saudi Gazette: 
The money will support 29 projects including the rehabilitation of ancient relics, construction of museums and study of the Meroitic language, said Salahaddin Mohammed Ahmed, the project coordinator. He said the funds will support archaeological work by several Western nations as well as Sudan over five years.

"This is the biggest amount of money for Sudanese antiquities in their entire history," Abdurrahman Ali, head of the country's museums, told reporters, adding that the project will lay the foundation for "archaeological tourism."
Archaeological tourism—or, really, tourism of any kind—is important for Sudan. The country has been wracked by civil wars for decades, and in 2011, oil-rich South Sudan seceded, taking a large portion of the country's economic firepower with it. Though it might take some time before many tourists add Sudan to their bucket list, vacationing there isn't a totally outlandish idea. Sudan does have two UNESCO world heritage sites, with six more on the tentative list. The downsides? There isn't much, if any, tourism infrastructure in the country, credit cards can't be used and the Department of State has issued a Travel Warning advising U.S. citizens not to travel there.