Puking Bird Wins New Zealand's Bird of the Century Contest After John Oliver Campaign
The comedian launched an "alarmingly aggressive" global effort on behalf of the pūteketeke to shore up its victory in the annual popularity competition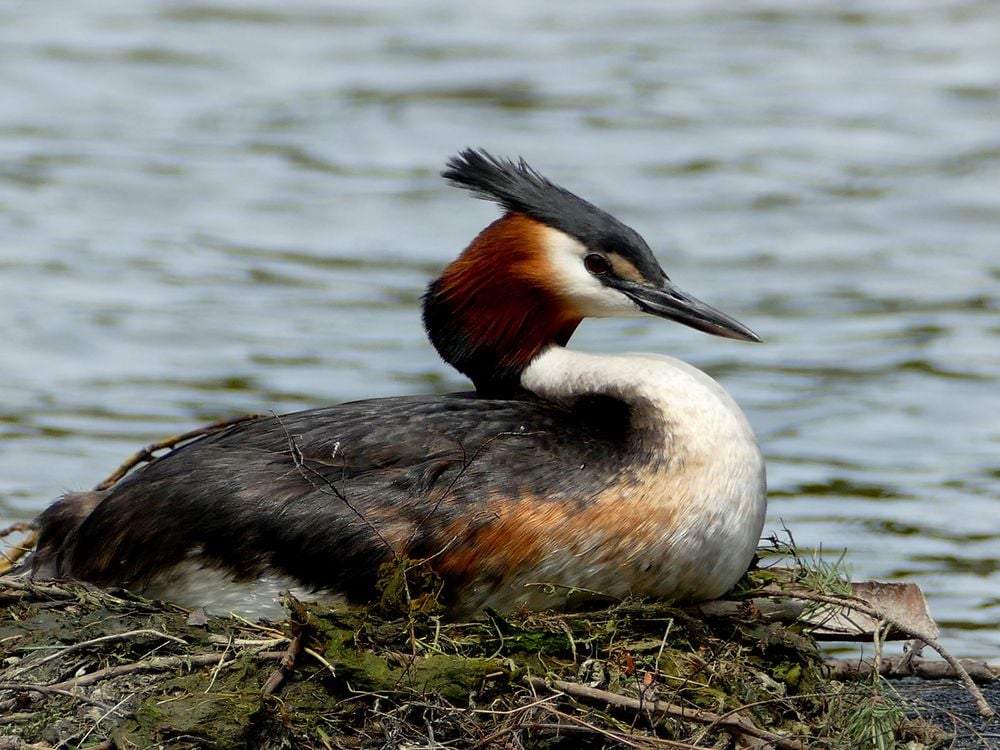 The puking pūteketeke has won New Zealand's "Bird of the Century" contest by a landslide after British-American comedian John Oliver led a self-described "alarmingly aggressive" worldwide campaign on the creature's behalf. 
The annual election, called Bird of the Year, is held by the New Zealand conservation group Forest and Bird to raise awareness of the plight of the nation's native birds. This year, the competition was renamed to Bird of the Century to celebrate the organization's 100th anniversary. 
"Pūteketeke began as an outside contender for Bird of the Century but was catapulted to the top spot thanks to its unique looks, adorable parenting style and propensity for puking," says Forest and Bird chief executive Nicola Toki in a statement. "We're not surprised these charming characteristics caught the eye of an influential bird enthusiast with a massive following." 
Oliver's over-the-top campaign led to record numbers of votes and crashed the voting verification system, leading to a two-day delay in the winner's announcement. In total, more than 350,000 ballots from 195 countries were cast, smashing the previous record of 56,733 in 2021.
The pūteketeke earned 290,000 votes, while its runner up, the kiwi, New Zealand's national bird, came in with 12,904 votes. The kea, an endangered parrot, finished in third place with 12,060 votes.
UPDATE: More egg-citing news as Bird of the Century runners-up are announced!! Our top 10 are…
Pūteketeke Australasian crested grebe
North Island brown kiwi
Kea
Kākāpō
Pīwakawaka Fantail
Tawaki piki toka Eastern rockhopper penguin
Karure | Kakaruia Black robin
Huia
Tūī
Takahē pic.twitter.com/Dc2axKouY5

— Forest & Bird (@Forest_and_Bird) November 14, 2023
Also known as the Australasian crested grebe, the pūteketeke is a diving water bird with a slender neck, a long, sharp beak and a "burnt-orange mullet," per the statement. The birds are known to eat their own feathers to trigger their gag reflex so they can vomit up parasites. Their distinctive calls are a mixture of barks, growls and grunts. Pūteketeke are also known for carrying their young on their backs and for their elaborate mating displays. 
"They have a mating dance where they both grab a clump of wet grass and chest-bump each other before standing around, unsure of what to do next," Oliver said on his show, "Last Week Tonight." "I have never identified with anything more."
After realizing the contest was not restricted to New Zealand, Oliver's team contacted Forest and Bird earlier this year to ask if he could campaign for a species, and the organization agreed, Oliver explained on the "Tonight Show Starring Jimmy Fallon."
"I don't think they understood quite what they were unleashing when they said, 'Go for it,'" Oliver said on the show. 
To firm up the victory, the comedian promoted the election on his own show and commissioned billboards in Paris, Tokyo, London, Mumbai and Manitowoc, Wisconsin. His team also put up "Lord of the Wings" posters featuring the bird at a bus stop in New Zealand's capital, Wellington, and flew a plane with a pūteketeke banner over Ipanema Beach in Rio de Janeiro. Last week, he appeared in an oversized bird costume on the "Tonight Show" to promote the pūteketeke. 
When asked why he decided on this particular bird, he told Fallon he "thought that it was a magnificent bird." But it's also a threatened species, he added. The pūteketeke population in New Zealand is thought to have dipped below 1,000.
While Oliver's campaigning was welcomed by the contest organizers, not all New Zealanders were pleased with his interference. A local group erected billboards reading "Dear John, don't disrupt the pecking order," reports Nick Perry for the Associated Press. 
"I think some of the campaign managers are feeling a little bit despondent about it. You know, he's come in all guns blazing and hard to compete with. But with a bit of time, I'm sure they'll see the fun in it," Sam Taylor, who was the campaign manager for another bird, the kōkako, tells Nil Köksal of CBC Radio's "As It Happens." "It's raising awareness for New Zealand's native bird life. And that can only really help with the support that we need for the conservation here."
Anyone complaining about the pūteketeke (Australasian Crested Grebe) being crowned @Forest_and_Bird NZ Bird of the Century the year must not be aware how it is serving looks from the day it is hatched! pic.twitter.com/5JPwV5FExr

— Sarah B. (@bartsnz) November 14, 2023
The influx of interest in this year's contest also led to thousands of fraudulent votes that were discarded during the counting process. One individual cast 40,000 votes for the eastern rockhopper penguin, which Oliver dismissed as a "hipster penguin," on the "Tonight Show." Another voter cast 3,403 fraudulent votes from Pennsylvania.
The Bird of the Year competition is not without its past controversies. In 2021, the prevailing species wasn't even a bird at all—the long-tailed bat won that contest, causing some on social media to complain about a stolen election, reported the New York Times' Natasha Frost at the time. Last year, the kākāpō—the world's heaviest parrot—was disqualified for winning too many times. Fraudulent votes have also plagued previous elections. 
But the international attention to the contest this year has led to an influx in donations for Forest and Bird, which will allow them to do more work, Toki tells Te Ao Māori News' Michael Cugley. Eighty-two percent of New Zealand's bird species are at risk of extinction, she adds. 
"There is frankly no bird on Earth more deserving of the title Bird of the Century than this one," Oliver told his audience. "They are weird, puking birds with colorful mullets. What's not to love here?"