The Profound Loneliness of Greta Garbo
Sotheby's is auctioning off a collection of letters that reveal Garbo's deep dissatisfaction with her life in Hollywood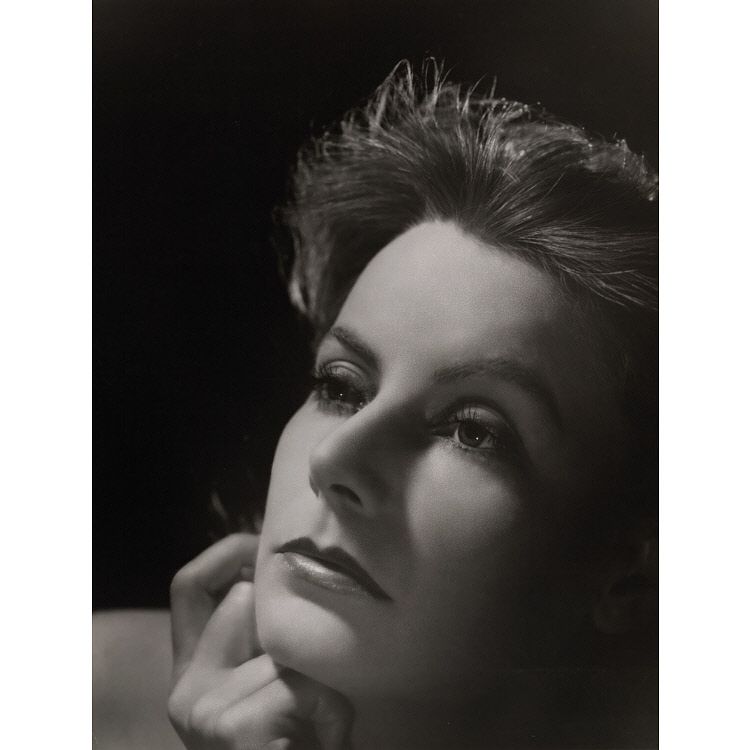 The most famous quip attributed to Greta Garbo is short and sardonic: "I want to be alone." But the actress, who made a practice of shunning reporters, premieres and fan mail, claimed that she had been misquoted. "I never said, 'I want to be alone,'" she explained, according to a 1955 piece in LIFE magazine. "I only said, 'I want to be let alone! There is all the difference."
Nearly 30 years after the death of the iconic star, Sotheby's is auctioning off a collection of Garbo's letters that reveal the profound unhappiness of her solitude. As Maev Kennedy reports for the Guardian, the collection includes 36 letters, most of them written with pencil, addressed to Garbo's friend, the Swedish countess Marta Wachtmeister. During the course of their correspondence, Garbo unloaded her disdain of tabloid culture, her frustration with directors and, most cuttingly of all, dissatisfaction with her life in California.
The letters were written in the 1930s and 1940s, reports the BBC. By this point in time, Garbo, born Greta Lovisa Gustafson in Stockholm, Sweden, had become one of the most admired actresses in Hollywood for her ability to convey vulnerability and glamour on screen.
Garbo had already found success on the European screen when Louis B. Mayer brought her to America in 1925. There she proved to be the rare star capable of transitioning from silent films to talkies. But her letters reveal a pervasive sense of discontent of her life there.
"I am almost always alone and talk to myself," she wrote in 1939, according to Sotheby's. "I drive to the beach and take walks and that's always marvelous. But that's it."
Living amid the sunny opulence of Beverly Hills, Garbo longed for her native Sweden—and particularly for Tistad Castle, home of the Wachtmeister family. "I have been thinking a lot about Tistad," the actress wrote. "About summers there when it rains and that marvelous melancholy enfolds us."
The more famous she became, the more Garbo retreated from the spotlight; according to her New York Times obituary, she was known as the "Swedish sphinx" because she was so mysterious and elusive. But that did not prevent the press from speculating feverishly about Garbo's personal life. "On top of all the other absurdities, they're marrying me for the 759th time," she observed in a 1934 letter.
When it came to her career, Garbo oscillated between frustration and apathy. Of Queen Christina, one of her most famous and acclaimed films, she wrote, "I'm half-done with Christina now and half-done is what she's going to be when she's finished." In the early 1940s, Garbo began working on a comedy called Two Faced Woman. She was displeased with changes that were made to the plot of the film, but could not muster up the will to fight them.
"[S]ince I would rather go walking in the country than fight for stories, it will have turned out like it has," she opined in 1941 letter.
Two Faced Woman was a critical flop. At the age of 36, having made 27 movies in the span of 19 years, Garbo decided to go into early retirement. She moved to Manhattan, where she lived until her death in 1990, at the age of 84.
In addition to the collection of Garbo's letters, Sotheby's is auctioning an album of 111 amateur photographs that show Garbo at Tistad Castle in Sweden. She can be seen lounging on a lawn, chatting with a friend, cutting logs amidst a snowy landscape. She looks happy.