Preserving the Home of Selma Heraldo, Neighbor and Friend of Louis Armstrong
Heraldo bequeathed her home to the Louis Armstrong House Museum, which plans to renovate the property with the help of a sizable city grant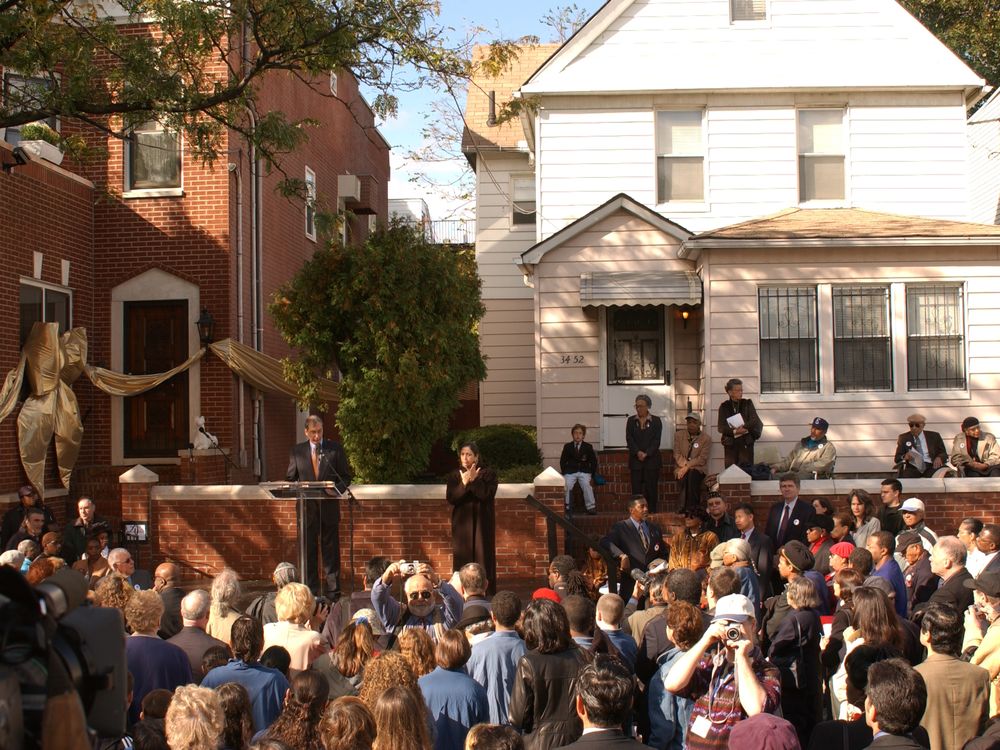 For the past 15 years, the Louis Armstrong House Museum in Corona, Queens, has been inviting visitors into the home of the late jazz titan and his wife, Lucille. Now, with the help of a hefty grant from the New York City Department of Cultural Affairs, the museum is expanding its attention to the property next door: a little white wood-framed colonial home owned by the Armstrongs' neighbor and dear friend, Selma Heraldo.
As Gabe Cohn reports for the New York Times, the city has allocated $1.9 million for the renovation of "Selma's House," as the space is known. The project also received $1 million in funding from the city last year. The money will help the museum fix up the property—its boiler burst last winter—and make a number of changes to the house, including adding office and storage space, and altering the kitchen so it can accommodate catering.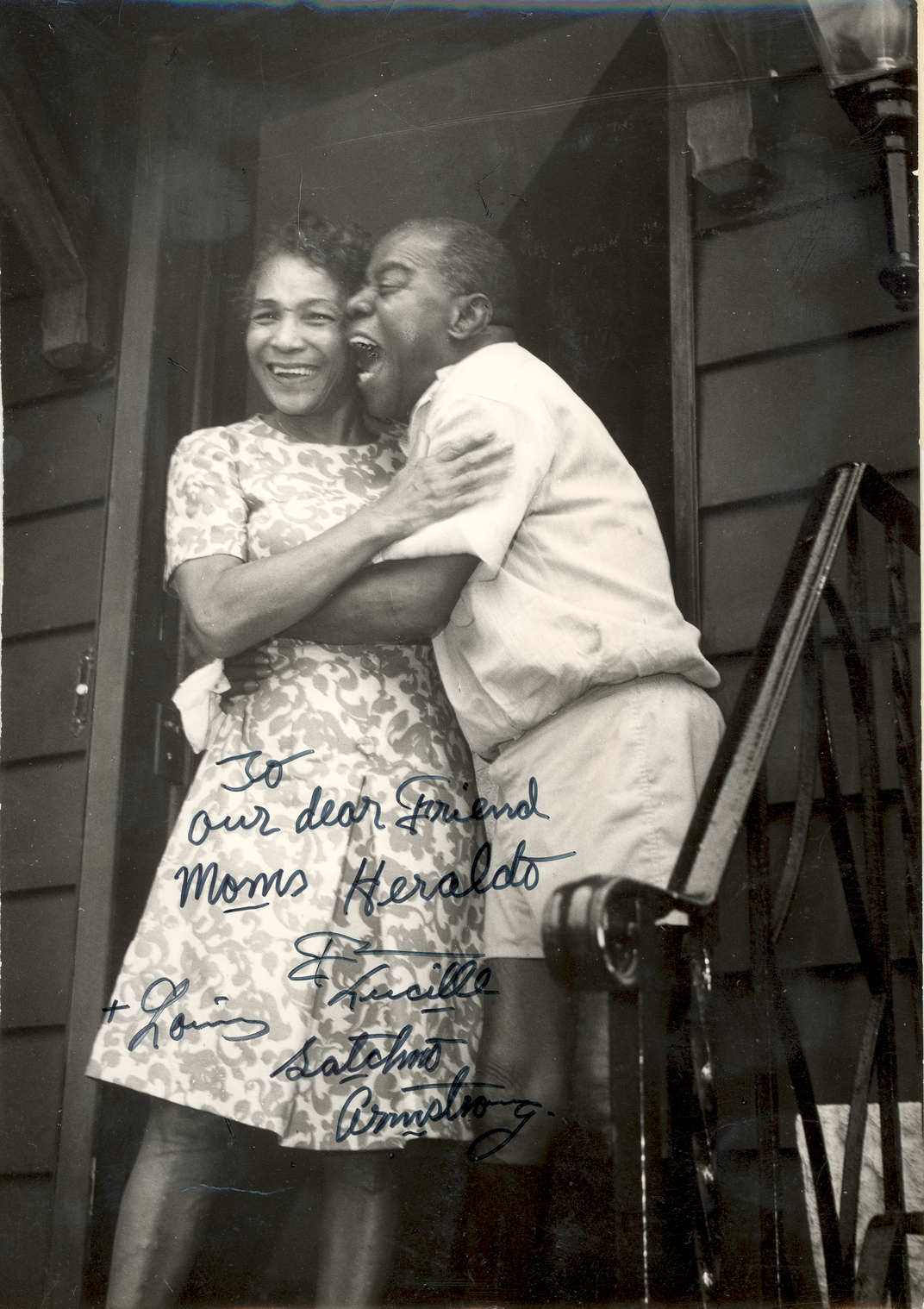 The Armstrongs moved into their house on 107th street in 1943, by which point Armstrong had firmly established himself as one of the greatest jazz musicians in American history. The couple bought the property thinking it would be "a temporary home while looking for something better," Lucille once said, according to Ricky Riccardi, an archivist at the Louis Armstrong House Museum and author of the book What a Wonderful World: The Magic of Louis Armstrong's Later Years.
"But," Lucille added, "We stopped looking for something else. We really got to love this area."
Heraldo, who had lived in the house next door for her entire life, became a close friend, even accompanying the couple on tour. Armstrong gave her the nickname Little Dynamite. "She was short but had a real explosive personality," Michael Cogswell, former director of the museum, remembered in 2011.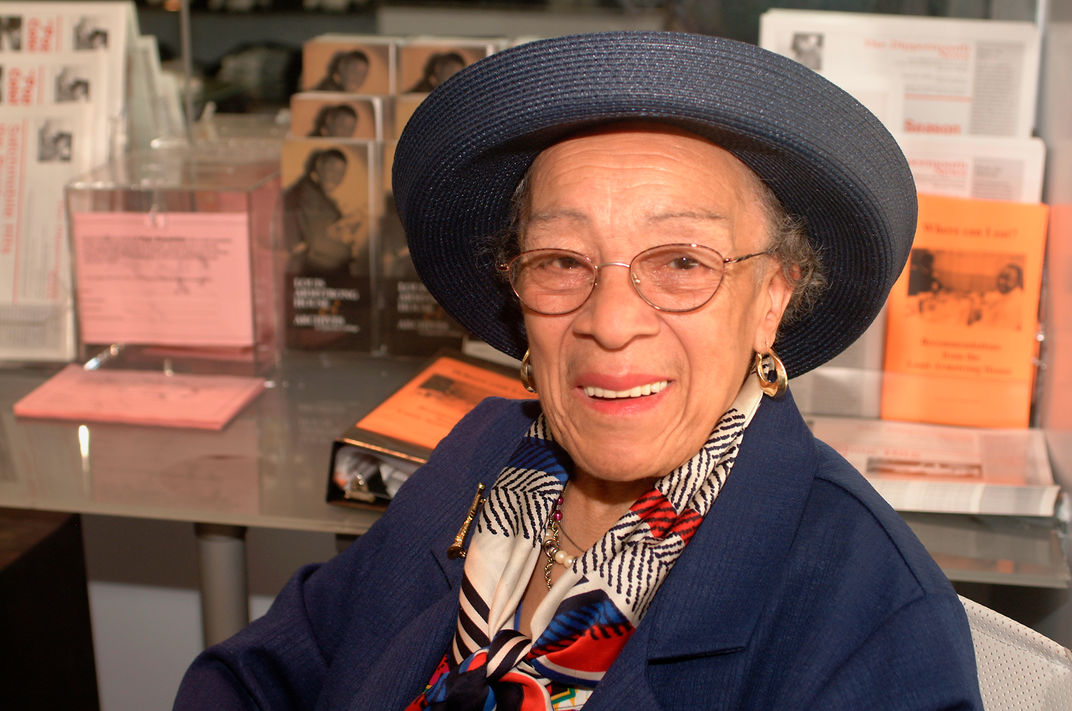 When the Louis Armstrong House Museum opened in 2003, preserving the home much as it was before Louis and Lucille died (in 1971 and 1983, respectively), Heraldo was appointed to the advisory board of the museum. She was a fixture of the space, often popping in unannounced to regale visitors with stories about her old friends.
When Heraldo died in 2011, she left her house to the museum, according to Zachary Small of Hyperallergic. The funding for the renovation of the property is part of a larger plan to "build a new cultural campus in the heart of Queens," says cultural affairs commissioner Tom Finkelpearl. Across the street from the museum, construction is underway on the Louis Armstrong House Education Center, a planned concert and exhibition venue that will span 14,000 square feet.
Though they have big plans for the new "campus," museum officials are determined to preserve the original look of Heraldo's house, staying true to the woman who, at 88 years old, was all too happy to shake her stuff at a Louis Armstrong festival in New Orleans.
"[She was] the life of the party until the very end," the museum wrote in a 2013 tribute. "We'll never forget her and neither will anyone who ever met her!"