Possible Remains of 'Lost' Monastery Discovered in Scotland
The elusive monastery is associated with the Book of Deer, which contains the oldest-surviving examples of Scottish Gaelic writing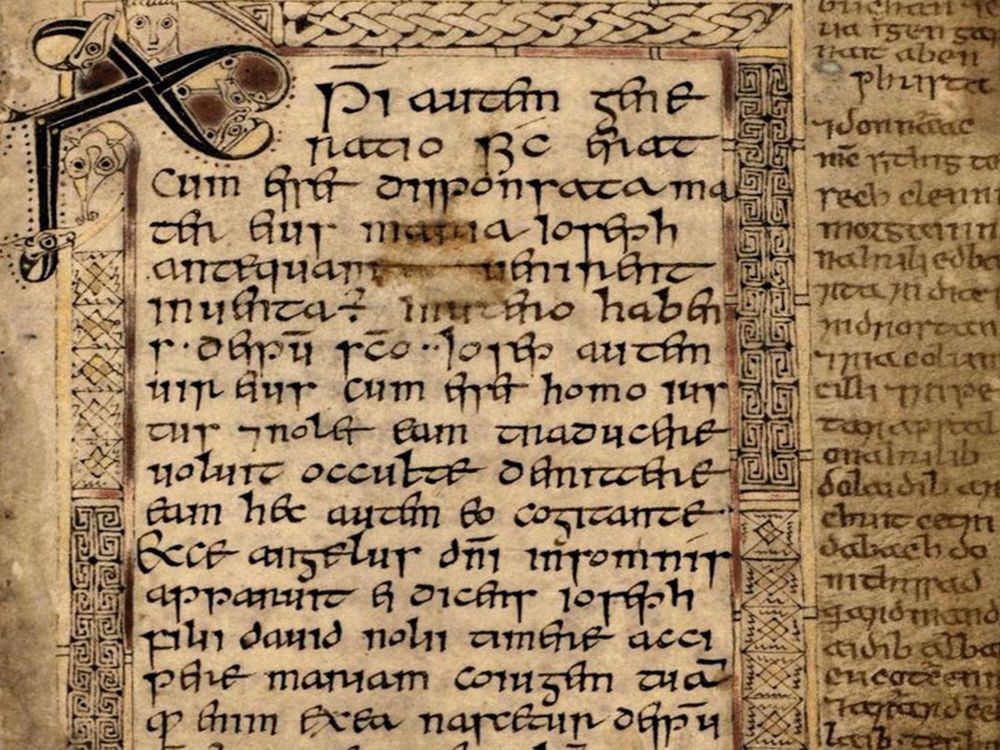 For the past ten years, archaeologists have been searching for the Monastery of Deer, which is believed to be the place where medieval monks penned the oldest-surviving Scottish manuscript. And for the past ten years, these efforts have proved fruitless. As the BBC reports, however, archaeologists may have recently made a breakthrough, uncovering possible remnants of the monastery near a former abbey in Aberdeenshire.
The excavation was spearheaded by the Book of Deer Project, a community-led initiative to find the Monastery of Deer. This elusive site is of particular interest to historians and archaeologists because of its association with the Book of Deer, a 10th-century illuminated manuscript of Gospels that has been held at Cambridge University since the early 18th century. The book is the only known pre-Norman manuscript from the north east Scotland area known as "former Pictland." Although the Gospels were written in Latin, the book contains the earliest known examples of Scottish Gaelic writing. In the 12th century, monks used the book's margins to scribble notes about land transactions and other matters of daily life in the region.
It is believed that the Book of Deer was written at the monastery, which had fallen out of use by the 13 century, according to Alison Campsie of the Scotsman. The monks moved to an abbey near the village of Old Deer in Aberdeenshire, where the abbey's ruins still stand. But archaeologists have long been uncertain as to the location of the original monastery. 
Previous excavations concentrated on fields around the village, with no success. So this time around, archaeologists decided to shift their focus to land closer to Deer Abbey, and they now say that they have unearthed "the most compelling evidence" of the monastery to date, as the BBC reports.
The excavation revealed the remains of what may have been a circular building, with a possible stone entrance and holes for wooden posts. Archaeologists also found a hearth, charcoal and pottery fragments—" the sort of pottery monks might have used at the time," Alison Cameron, the archaeologist who led the excavation, tells Vittoria Traverso of Atlas Obscura. Intriguingly, the pottery fragments have been dated to some point between 1276 and 1395, a period when the monastery was likely still in use. The charcoal dates between 1147 and 1260.
"We still need to do more excavation, but this the closest we ever got to finding [the monastery]," Cameron says.
The team plans to return to the site in the summer to conduct further investigations. The Book of Deer project and Cambridge University are also discussing the possibility of displaying the Book of Deer at an exhibition at Aberdeen University, which would see the manuscript return to Scotland for the first time in three centuries.