Wanted: $17,500 Rock Lifted From Yoko Ono Installation
The rock was part of the ongoing interactive piece 'Yoko Ono: The Riverbed'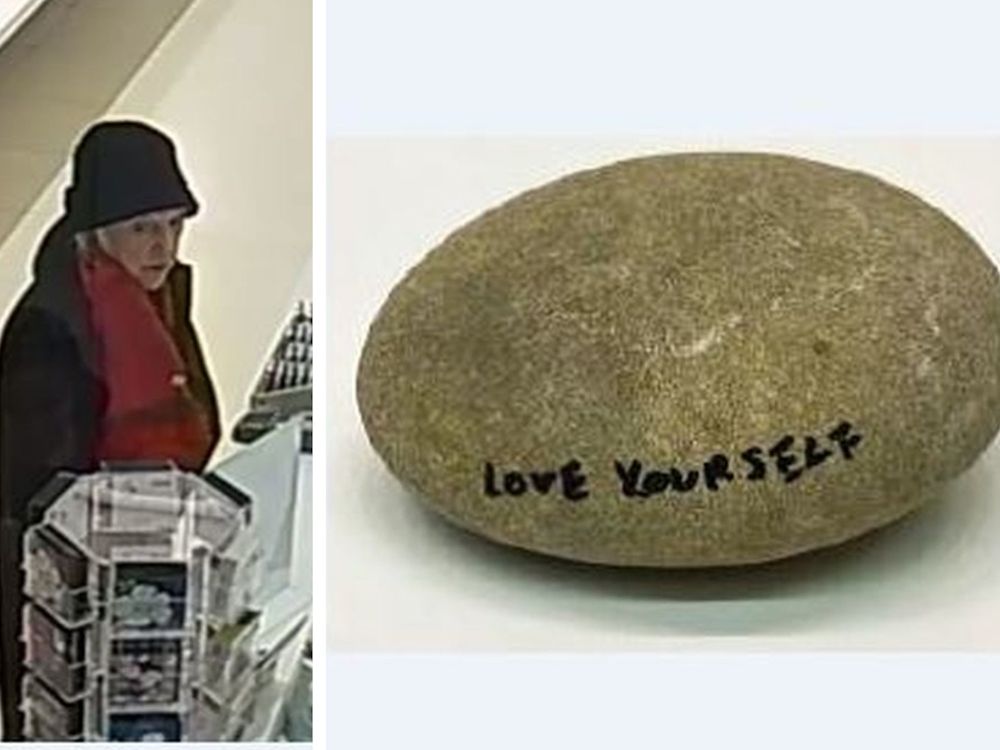 An installation at the Gardiner Museum in Toronto is more hands-on than your typical exhibition.
"YOKO ONO: THE RIVERBED" by the 85-year old artist, musician and activist, asks visitors to do several physical tasks, including pick up river stones —some of which include handwritten inscriptions by Ono herself—and place them in a pile.
But one woman appears to have taken the "hands-on" suggestion a little too literally. Rather than place her rock in the pile, she allegedly stole it, Laura Snapes reports for The Guardian. The rock, valued at a cool $17,500, was inscribed by Ono with the words "Love Yourself."
According to a press release by the Toronto police, the woman appears to have lifted the rock on March 6. She was last seen by security cameras wearing a black coat, a black hat and a red scarf.
As Toronto police media officer Gary Long tells The Canadian Press museum thefts are uncommon because exhibitions aren't usually interactive and are usually much more protected by guards or barriers.
That's not the case with "The RIVERBED. According to the museum, the interactive exhibition includes the aforementioned Stone Piece, as well as Line Piece—where visitors are asked to draw lines on notebooks and unspool string across the gallery space—and Mend Piece—where visitors can patch together broken ceramics—centers on providing a collaborative experience to give visitors a space to meditate and reflect. (Visitors can even take a free cup of espresso at the coffee bar featured in the space, which seeks to create "another kind of union.")
The installation was first exhibited New York City in 2015. According to Ono, it's intended to serve as "a repository of hopes and dreams for individuals and for the world."
"THE RIVERBED" runs through June 3 at the Gardiner Museum.