Police Discover Hundreds of Stolen Artifacts at Two Spanish Residences
The collection includes bones, Paleolithic tools, an ancient Roman loom and more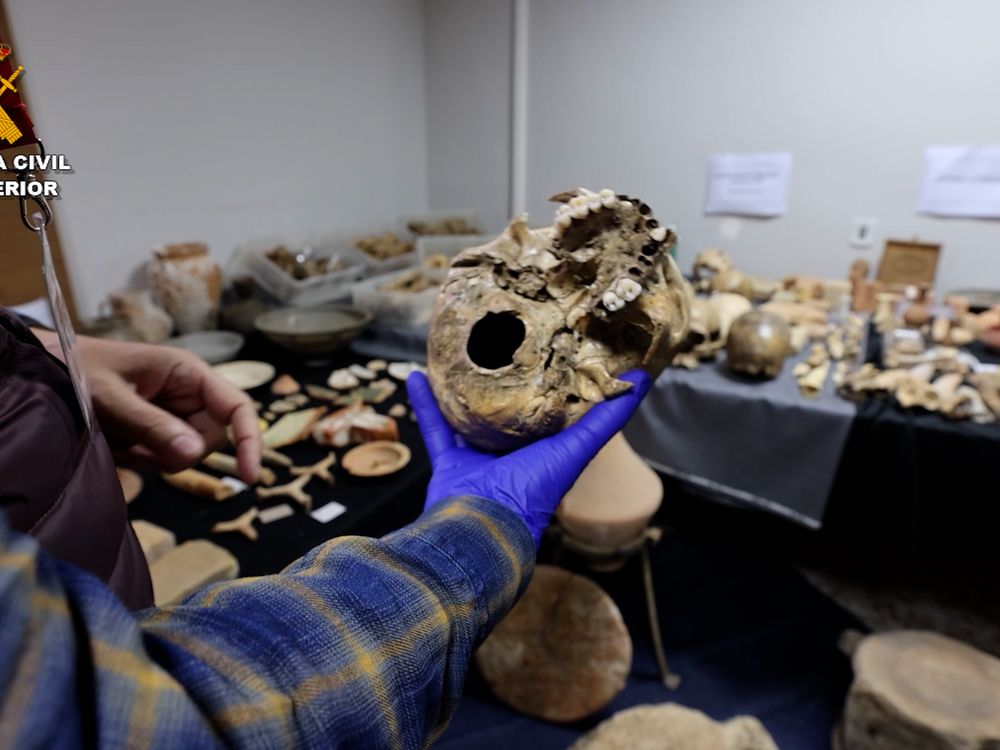 Officials in Spain have uncovered a veritable treasure trove of stolen archaeological artifacts in two private homes in the province of Alicante. In a statement, the Spanish Civil Guard calls it "one of the largest illegal private collections" ever found in the region, per Google Translate.
The investigation, dubbed Operation Osarium, began in November in the village of Gata de Gorgos, where local authorities told the Civil Guard about a residence containing "various ancient bone remains." Upon examination, police discovered hundreds of bone fragments, some dating back 4,000 to 5,000 years.
The owner of the home agreed to cooperate with the police, revealing the location of a second residence in the nearby city of Dénia—where an even larger collection of items was found.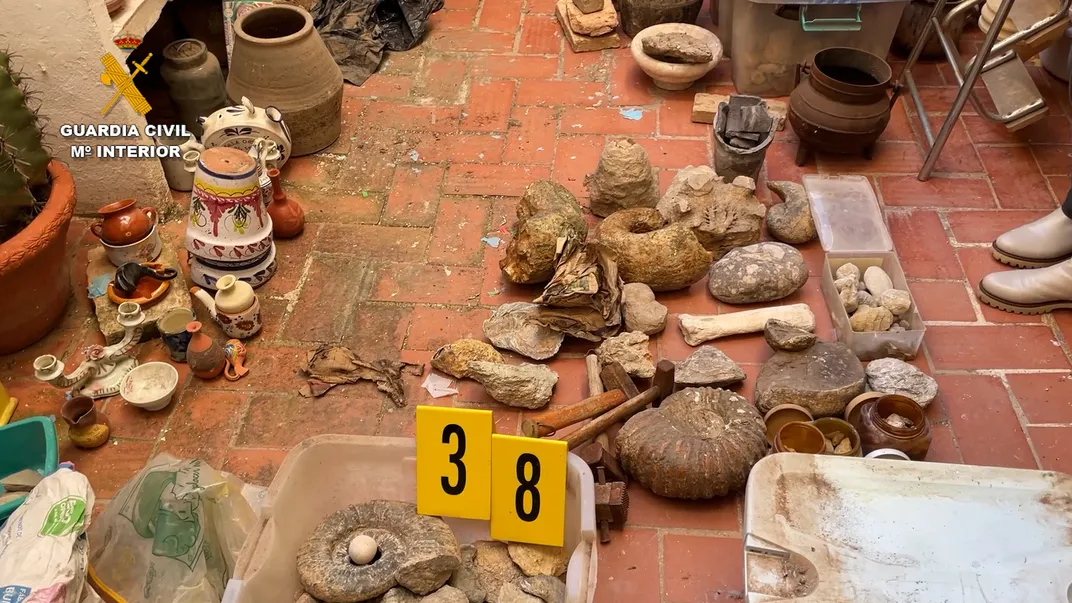 This second house held hundreds of artifacts, including an ancient Roman loom, Phoenician amphorae (tall pottery with handles and long, thin necks), Paleolithic tools, a human skull, more than 1,000 Roman mosaic tiles and a grenade from the 18th century.
"The pieces had supposedly been inherited by the current inhabitant of the house of a deceased relative," say police in the statement. "However, he did not possess any type of documentation that would justify his possession of them, nor had he carried out any procedure for their regularization."
The collection seized in the Dénia home did include numerous handwritten notebooks, which contained information about each item. Police think that the handwritten records were kept by the deceased relative.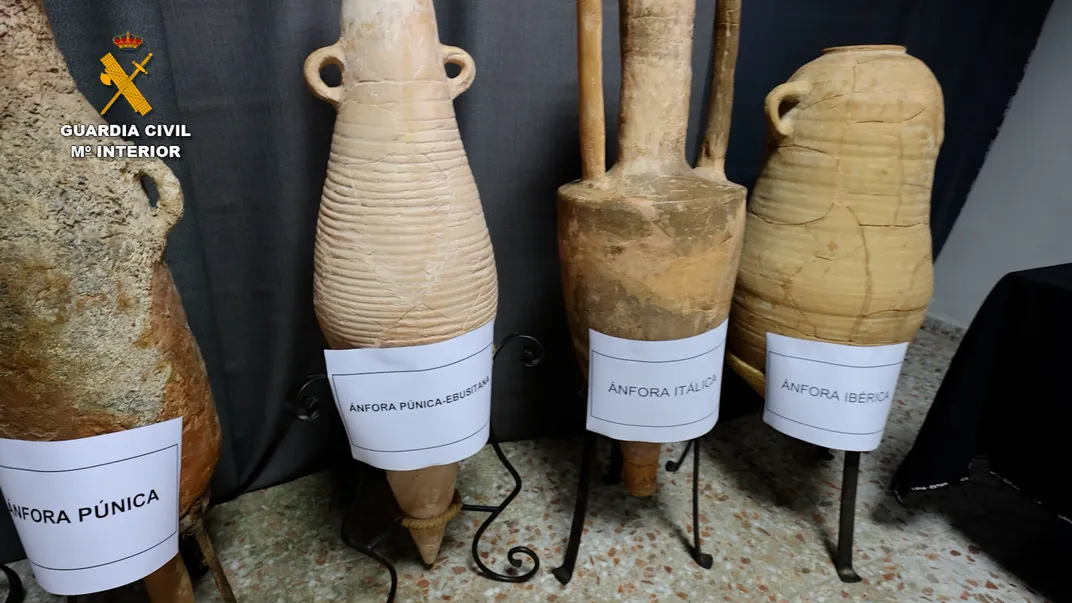 Both homeowners are under investigation for the crime of misappropriating "goods of historical, cultural or scientific value," per officials. In the meantime, the Dénia Archaeological Museum is storing the collection while experts sort and identify the items.
"The study by specialists could help to date the origin and context of the pieces, thereby increasing their value, and even facilitating the location of new archaeological sites," say police in the statement.
In recent years, the Spanish Civil Guard has investigated similar cases involving illegal artifacts. Last spring, the law enforcement agency found a private collection of 1,090 taxidermy animals—including some 400 protected species—in a town north of Valencia. Like the Dénia man, the owner of the collection told police that it was his father's.
Back in 2020, the Civil Guard seized 13 Roman amphorae that were nearly 2,000 years old from a seafood shop in the town of Santa Pola, also in the province of Alicante.