Poland's President Signs Highly Controversial Holocaust Bill into Law
The bill criminalizes expressions like "Polish death camps" and makes it illegal to suggest that the Polish people were complicit in the Holocaust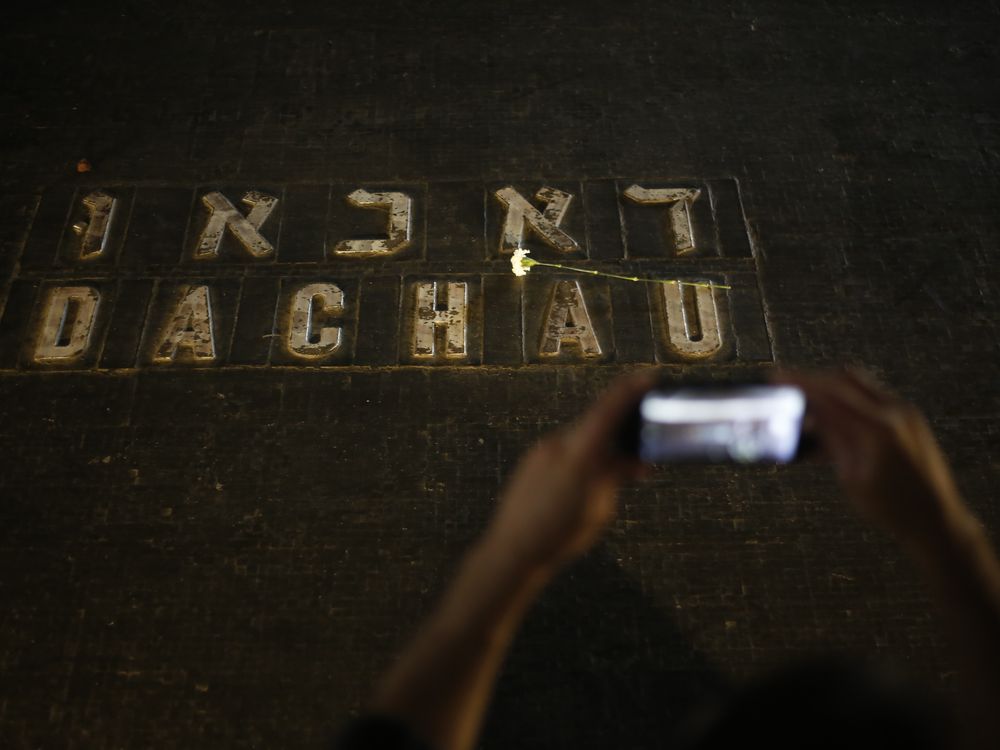 Update, February 7, 2018
: On Tuesday, Polish President Andrzej Duda signed a highly controversial Holocaust bill into law ahead of Poland's constitutional court's evaluation of it. The legislation, which was previously approved by both houses of Poland's Senate, criminalizes speech that accuses the Polish nation of "being responsible or complicit in the Nazi crimes committed by the Third German Reich." The bill was first was proposed after the Law and Justice party was voted into office in 2015. It is set to take effect 14 days after it's officially published, according to
Vanessa Gera and Monika Scislowska at the Associated Press
. Read our story from January 29 on the controversial legislation below.
Late last week, Polish lawmakers granted initial approval to a law that has sparked grave concerns among Israeli officials and Holocaust historians.
As Ruth Eglash and Avi Selk of the Washington Post report, the controversial bill aims to make it illegal to suggest that Poland bore any responsibility for atrocities committed by the Nazis during the Holocaust. Under the new legislation, individuals could face fines and up to three years in jail for using phrases like "Polish death camps" (rather than "Nazi death camps"). 
The so-called "death camp" bill was passed overwhelmingly by Poland's lower legislature on Friday, the eve of International Holocaust Remembrance day. Before it can be enacted into law, the bill needs to be approved by the Senate's upper house and Polish President Andrzej Duda. 
News of the lower legislature's vote has provoked an international outcry. Israeli Prime Minister Benjamin Netanyahu told his cabinet that they "will under no circumstances accept any attempt to rewrite history," as Jeffrey Heller and Marcin Goettig of Retuers reports.
Poland's deputy ambassador to Israel, Piotr Kozlowski,was summoned to the Israeli Ministry of Foreign Affairs in Jerusalem on Sunday to account for the bill. Also on Sunday, Netanyahu and Polish Prime Minister Mateusz Morawiecki spoke on the phone and "agreed to immediately open a dialogue between staffs of the two countries, in order to try and reach an understanding over the legislation," Netanyahu's office said in a statement, according to Raphael Ahren of the Times of Israel.
Poland has long resisted acknowledging its complicity in the Holocaust. Polish lawmakers tried unsuccessfully to pass the controversial bill back in 2013, after then-President Barack Obama referred to "Polish death camps" during a speech honoring Polish resistance fighter Jan Karski. Since then, the right-wing nationalist Law and Justice party, which won a solid parliamentary majority in 2015, has been aggressive in its efforts to sanitize Poland's historical record.
The party leaders' refusal to acknowledge that Polish citizens played a role in the terrible crimes committed by Nazis is distressing to Holocaust historians. During World War II, the Poles suffered a brutal occupation at the hands of the Nazis, who saw the Poles as racially inferior. At least 2.5 million non-Jewish civilians and soldiers died before the war's end, according to the United States Holocaust Museum. However, the Nazis also "drew upon some Polish agencies, such as Polish police forces and railroad personnel, in the guarding of ghettos and the deportation of Jews to the killing centers." Individual Poles, the museum writes, "often helped in the identification, denunciation, and hunting down of Jews in hiding, often profiting from the associated blackmail, and actively participated in the plunder of Jewish property."
A notorious example of Polish persecution of Jews is the 1941 massacre at Jedwabne, during which Polish villagers reportedly herded hundreds of Jewish women and children in a barn and set it on fire, burning the victims alive. (Though historians maintain that locals' involvement in the massacre was a matter of historical record, some Poles have denied Polish complicity).
In a statement, Yad Vashem, the Holocaust remembrance center in Jerusalem, says it agrees with the new bill's claims about the inaccuracy of the term "Polish death camps," since these camps were set up by the Nazis. But the statement goes on to write, "restrictions on statements by scholars and others regarding the Polish people's direct or indirect complicity with the crimes committed on their land during the Holocaust are a serious distortion."