Gotta Catch These Pokémon Reimagined Through Stunning Traditional Japanese Craft Techniques
A new exhibition features 20 artists' creative interpretations of Pikachu, Charizard and more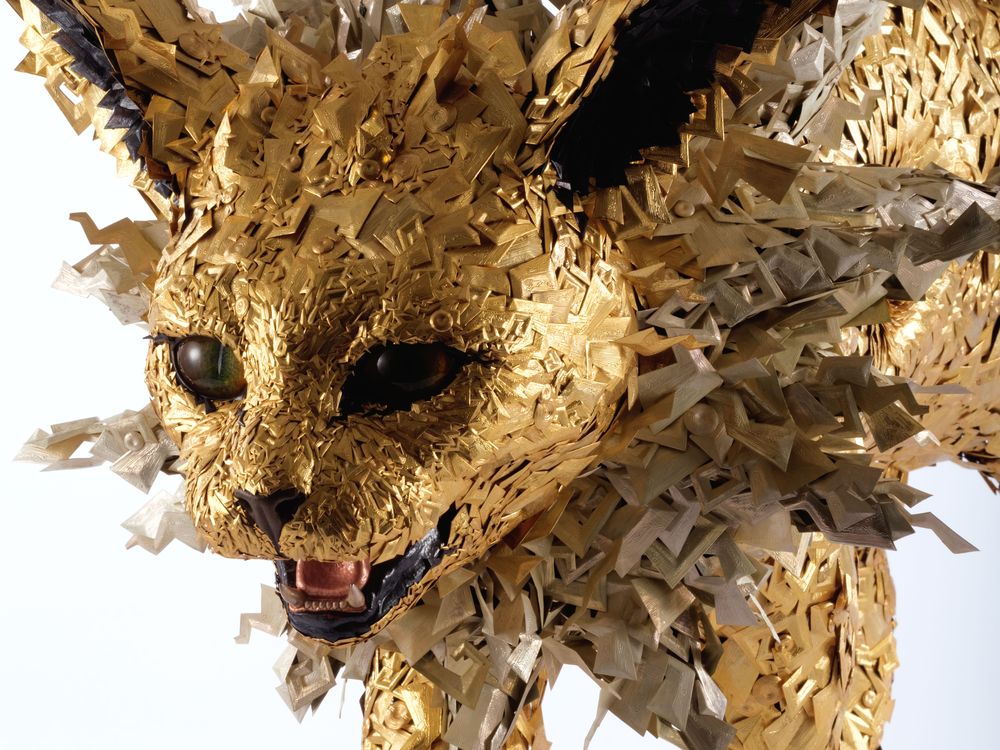 Pokémon may have first arrived in 1996, but at Japan House Los Angeles, artists are merging the beloved franchise with Japanese traditions that stretch back for centuries. 
Late last month, the gallery hosted the American debut of "Pokémon x Kogei: Playful Encounters of Pokémon and Japanese Craft." The free exhibition features artists employing their traditional craft skills to create new takes on fan favorites like Pikachu and Venusaur.
"The talented artists behind the 'Pokémon x Kogei' exhibit bring the Pokémon world to life in a never-before-seen way while honoring traditional Japanese artistry in each piece," says Tsunekazu Ishihara, president and CEO of the Pokémon Company, in a statement. "Our collaboration with Japan House Los Angeles offers a unique platform to celebrate Japanese culture, as well as the artists, for fans of both the Pokémon brand and art."
Visitors will be able to see more than 70 works by 20 Japanese artists. A few of the more delicate pieces, like the textiles and lacquerware, will be swapped out in the fall, reports Time Out's Michael Juliano.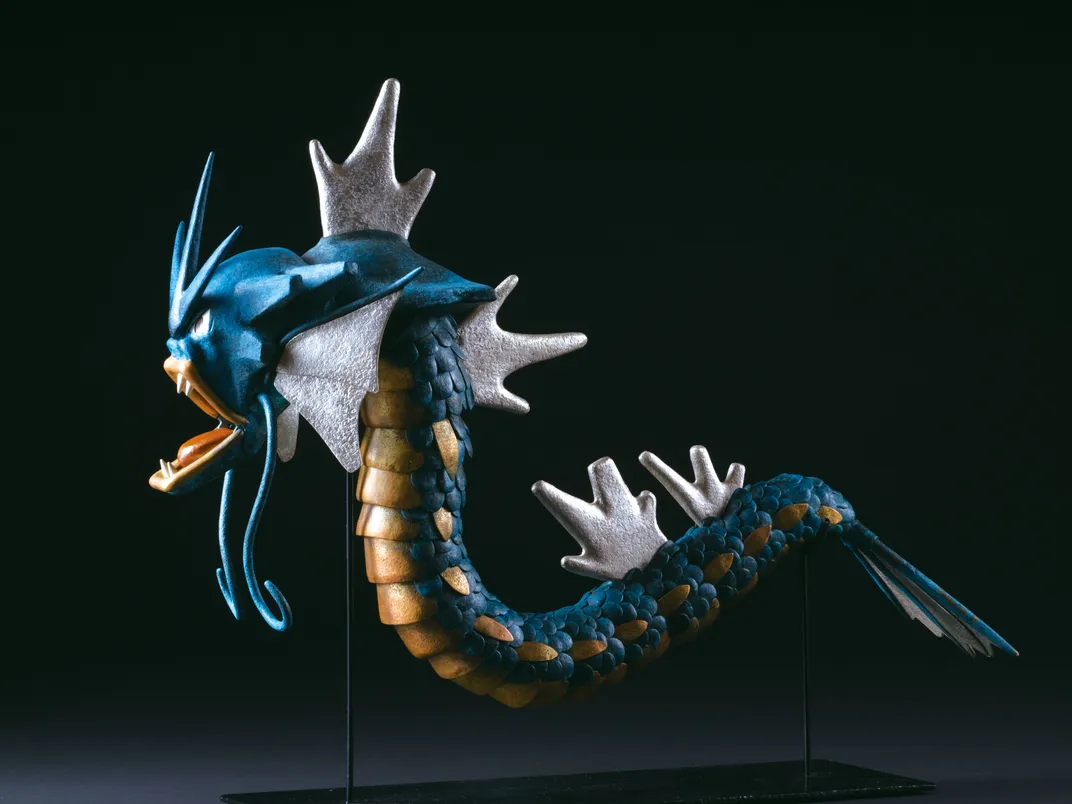 "As a Pokémon fan growing up, I felt like a kid in a candy store when I went to the exhibit," writes the Los Angeles Times' Steven Vargas.
The show is split into three sections: The first, titled "Appearance," focuses on the creatures' physical forms. One standout is Taiichiro Yoshida's copper sculptures of the Pokémon Eevee's evolution. "Eevee and its water, fire and electric evolutions—Vaporeon, Flareon and Jolteon, respectively—are made with small copper pieces chiseled into unique shapes like tiny flames and thunderbolts," per the Los Angeles Times.
In the second section, "Stories," "the artists inhabit the world of the Pokémon, offering a more abstract take on their lives and journeys," writes Artnet's Richard Whiddington. Here, an immersive creation by textile designer Reiko Sudo invites visitors to explore a forest of cotton and lace Pikachus, carefully created using paper-cutting techniques.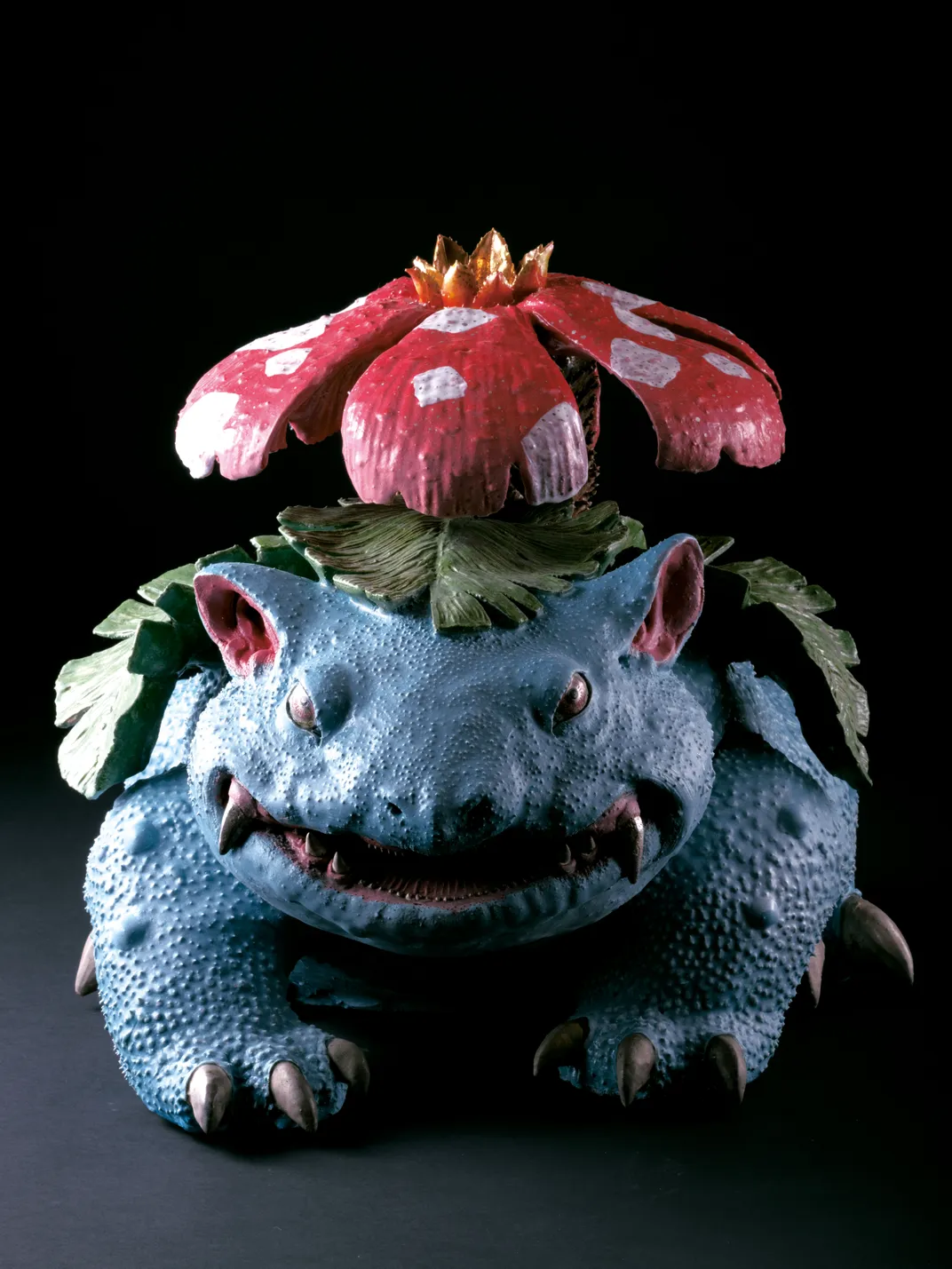 The artists use a range of traditional methods (such as pottery and textiles) to reinterpret Pokémon characters, offering "a poetic rather than a historical explanation for comingling the two worlds," as Artnet puts it. 
While these two subjects could seem like a strange union, they share an "elemental connection," says Yuko Kaifu, president of Japan House Los Angeles, in the Pokémon Company's statement. 
Pokémon are sorted into 18 types, some of them based on elements like water and fire. Artist Keiko Masumoto uses pottery to depict Fire-type Pokémon, "highlighting the kilning process and embracing the natural effects of the flames on the work," writes the Los Angeles Times.
Masumoto's works are Shigaraki ceramics, a style in which pottery is placed in the kiln unglazed as fire burns designs onto its surface. These are the first full-scale Shigaraki ceramics she's created using a wood-fire kiln. "Until now I had no motif I wanted to express with Shigaraki ware, but this time, it just clicked," she says on the exhibition's website. The show's third section, "Life," features her vases incorporating the forms of Charizard, Charmander, Moltres, Vulpix and Ninetales.
With its variety of pieces showcasing both expert craftsmanship and well-known Pokémon, the exhibition offers "a collection of spectacular works of art that will delight art enthusiasts and gamers alike," says Kaifu.
 "Pokémon x Kogei" is on view at Japan House Los Angeles through January 7, 2024.