Barcelona's Turning Its Old Olympic Stadium Into a Virtual Reality Themepark
At Barcelona's Olympic Stadium, you can race a virtual Olympian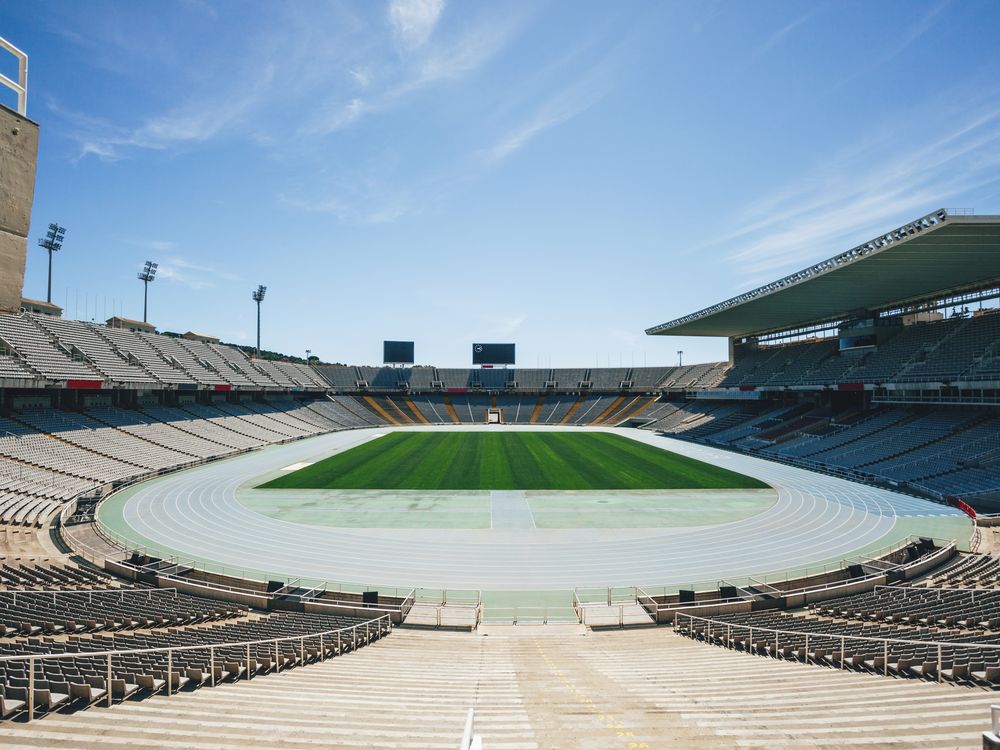 Next summer, visitors to Barcelona could run a 100-meter race against Usain Bolt in between visits to Sagrada Familia and Parque Güell. Unlike Prince Harry, though, they won't be racing the flesh-and-blood track star—they'll be competing against a virtual verrsion.
A new project will transform the city's under-utilized Olympic facilities, built for the 1992 games, into a theme park where visitors will be able to virtually compete against top athletes in a variety of different sports. There will be over 50 different virtual experiences at the park, CNN reports. And victorious visitors will be able to participate in medal and closing ceremonies.
The Olympic complex is being rented out to the consortium of companies behind the venture for five years, and the facilities will get $27 million facelift. The center hopes to bring in 7,000 visitors a day and more than $70 million annually, reports the Guardian. No doubt, other cities with aging Olympic facilities will be watching carefully to see if Barcelona's experiment is successful. If they are, then maybe hosting the Olympics actually will pay off.