Pickleball Courts Are Replacing Shuttered Mall Stores
Across the country, developers are trying to capitalize on the approachable sport's growing popularity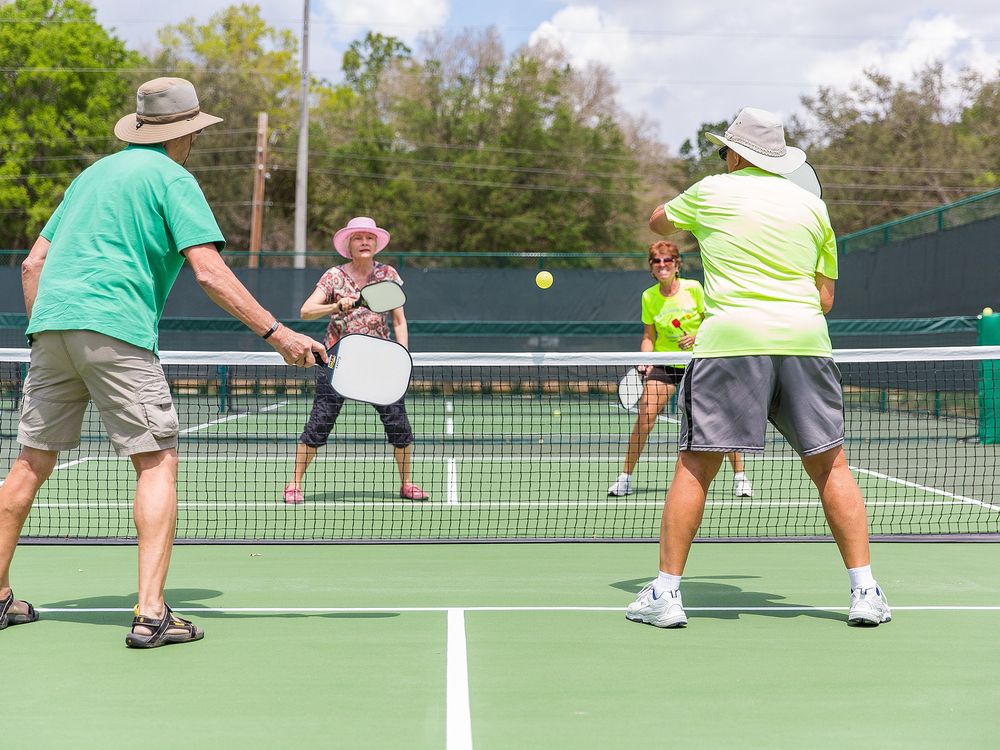 Pickleball has taken the nation by storm, growing by an estimated 40 percent between 2019 and 2021. Combining badminton, ping-pong and tennis, America's fastest-growing sport now has more than 8.9 million players, according to the latest figures from the Sports & Fitness Industry Association trade group.
While pickleball's popularity is on the rise, America's shopping malls are in decline. And now, pickleball courts are popping up in empty storefronts at malls across the country, reports CNN's Nathaniel Meyersohn.
While malls and pickleball courts may seem like unlikely allies, their union helps solve several problems at once. With more shoppers ordering products online, malls need new ways of generating foot traffic. Pickleball players, meanwhile, are running out of places to play. Municipal recreation departments have a limited number of public parks and facilities, and they need to balance pickleball with other activities. Some communities oppose the construction of pickleball courts because they don't like the sport's noises; they also blame pickleball players for stealing their tennis courts.
With these issues in mind, developers are getting creative.
In Lake St. Louis, a western suburb of St. Louis, the Paddle Up Pickleball Club plans to take over a former Bed, Bath & Beyond store.
In Concord, New Hampshire, the new 25,000-square-foot All-Stars Pickleball Club recently opened inside the space formerly occupied by Old Navy at the Steeplegate Mall.
In Stamford, Connecticut, a group plans to build a massive indoor pickleball venue at the site of a former Saks Off 5th in the Stamford Town Center shopping mall. Soon, the two-story, 80,000-square-foot space will include 28 pickleball courts, a cafe, a lounge and a childcare area, reports Richard Kaufman for the Stamford Patch.
And in Egg Harbor Township, New Jersey, a new pickleball venue run by Proshot Pickleball recently opened at the former Burlington Coat Factory store inside the Harbor Square Shopping Center.
Other pickleball businesses are also eyeing shuttered retail spaces as they search for new court space. As long as former stores meet the specifications required for pickleball courts, they make "so much sense," as Mary Cannon, co-founder of CityPickle, New York City's first pickleball club, tells MarketWatch's Charles Passy.
Pickleball was invented in the 1960s, when two friends in Bainbridge Island, Washington, tried to play on an old badminton court but couldn't find a full set of rackets. Instead of giving up, they made use of what they had, including "ping-pong paddles and a perforated plastic ball," according to USA Pickleball. By 1990, the sport had a presence in all 50 states, though it really took off during the Covid-19 pandemic. 
Pickleball is an accessible game: It has an easy-to-understand scoring system and doesn't require quite as much running as sports like tennis.
"The beauty of the sport is its inclusivity and incredible nuanced nature," said Jared Paul, who co-founded the online pickleball platform The Kitchen, to U.S. News & World Report's Daryl Austin last year. "Anyone—regardless of age, gender, body size or shape—can go out and have a great time."