Picasso Painting Breaks Auction Record by $37 Million
"Women of Algiers (Version O)" fetched nearly $180 million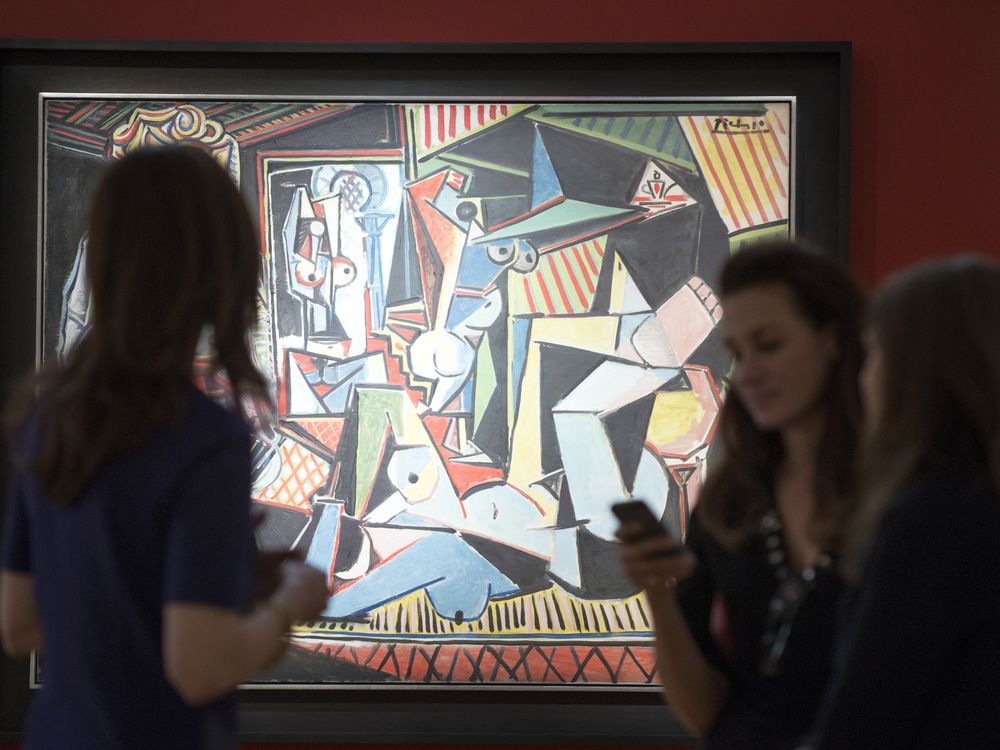 A pre-sale valuation of $140 million would have certainly earned the painting a spot on lists of pricy artwork, but after 11 minutes of bidding, Pablo Picasso's "Women of Algiers (Version O)" sold for $179.4 million. 
That's the most ever for a painting sold at auction, reports Christopher Dean Hopkins for NPR. By a lot. The previous record holder for a painting sold at auction was $142.4 million.​ 
At the same event at Christie's auction house in New York, Alberto Giacometti's "Pointing Man" set a record for sculpture sold at auction when it went for $141.3 million. Both buyers are anonymous. 
The record-breaking prices come at a time when investors see art as a safe bet. "I don't really see an end to it, unless interest rates drop sharply, which I don't see happening in the near future," Manhattan dealer Richard Feigen told BBC News.  For Vulture, Jerry Saltz describes this specific painting's appeal:
The Women of Algiers is an onslaught of color contained within structural forms that create and break up, reconvening only to fissure and form again. Almost every shape merges with the next, extending itself and its neighbors, then congealing into something specific before fading again into something else. The painting is a glimpse at tangents that might touch only in infinity. Four women. Or perhaps three women, and a painting of another woman, pulse in a graphic field of interior space bracketed by black light on one side, curtains on another, tile floor and patterned carpet below, and coffered ceiling above. Everything Picasso has ever painted is here in abstract fashion. And dozens of new ways of painting and mark-making.
The painting is part of a series of 15 pieces Picasso started in 1954. His fellow artist and colleague Henri Matisse — a painter who often depicted odalisques, a French version of the Turkish word for women in a harem — had just died. Picasso was also inspired by "Women of Algiers in their Apartment" by Eugène Delacroix. The "Version O" part of the title indicates that this was the fifteenth, and final painting in the series. Just after Picasso finished the series in 1956, Victor and Sally Ganz bought the whole set. "Version O" has remained in private hands since.
Experts expected the painting and the sculpture to break records: Another work by Giacometti had already set the previous record for sculpture and the Picasso was just the kind of big, important piece to command a high price.
This isn't the most expensive painting ever sold though. Other paintings have fetched more astronomical sale prices — "Nafea Faa Ipoipo? (When Will You Marry?)" by Paul Gauguin commanded $300 million in a private sale in February.