Pew Research Shows Public Libraries Remain Vital to Communities
The latest poll shows that the majority of Americans think libraries have the resources they need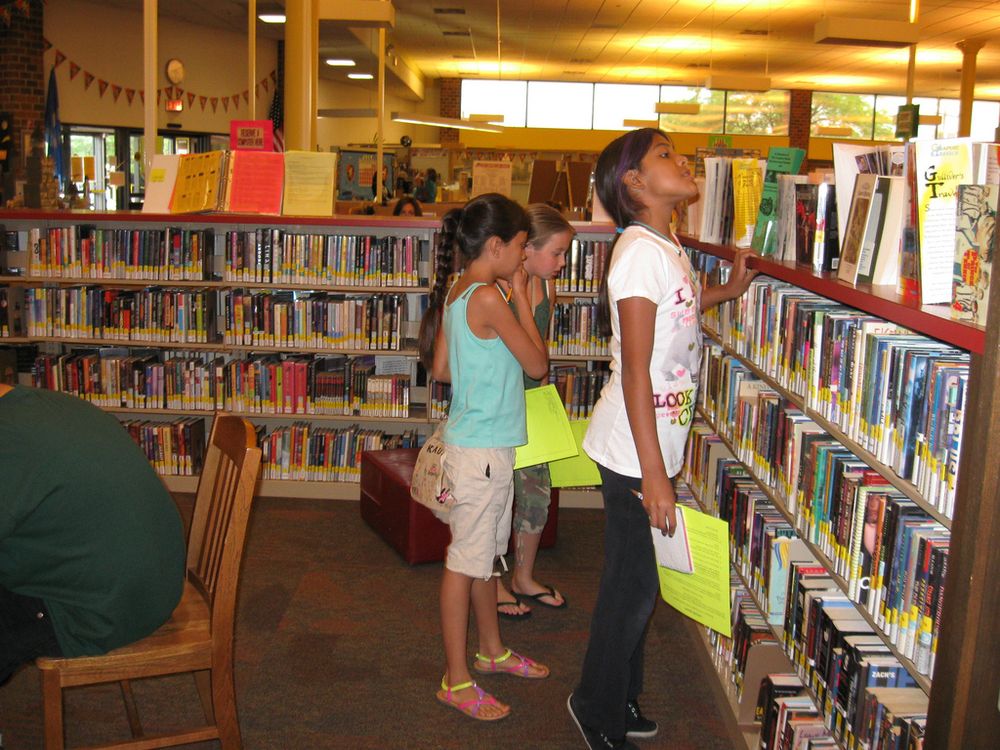 It might be 2016, but brick-and-mortar libraries continue to play a vital role in American communities, according to a new poll from the Pew Research Center.
The survey, conducted over a two-month period this spring, shows that more than half (53 percent) of Americans 16 and over interacted with a library in the past year. The most likely patrons? College-educated Americans, women, parents, and young adults (ages 16 to 29).
On the flip side, one in five Americans (19 percent) responded that they had never visited a library at any point.
Established library practices remain strong among guests. Nearly two-thirds of responders reported that they still use the library for traditional reasons: to borrow printed books, or sit, read, study and engage with media.
More and more, however, people are engaging with libraries in new, modern ways. The Pew survey found that libraries have become important community tech hubs in recent years, particularly for young, black, and low-income communities. The public institutions provide important access to computers, the internet, and public Wi-Fi networks, surveyors reported. Often, patrons use these resources to do research for school or work, and to check email, according to the data.
This might explain why Pew respondents overwhelmingly indicated that libraries should continue to focus their efforts on tech resources. Over 80 percent believe that libraries should offer programs to teach digital skills, and more than half think they should provide guidance on using creative technologies like 3-D printers. There is some disagreement on how to provide this space though, as many people remain ambivalent about repurposing book and shelf space for tech resources.
Another reason libraries remain relevant in 2016? As Pew's polling shows, Americans continue to believe libraries provide safe spaces and educational opportunities for communities. Libraries are also viewed as critical venues during a time of crisis. In the face of natural disasters or community issues, like Hurricane Sandy in 2013, libraries often serve as refuges or outposts.
In light of these numbers, perhaps it's not too surprising that around two-thirds of respondents (66 percent) indicated that closing a local library would have a major impact on their community. The data is consistent with last year's findings, which also found that around two-thirds (65 percent) of respondents believed that the shuttering of their local library would having a major effect on their community.