This Perfume Smells Like the Apocalypse
Artists bottled blood and thunder to capture the heady scent of the end times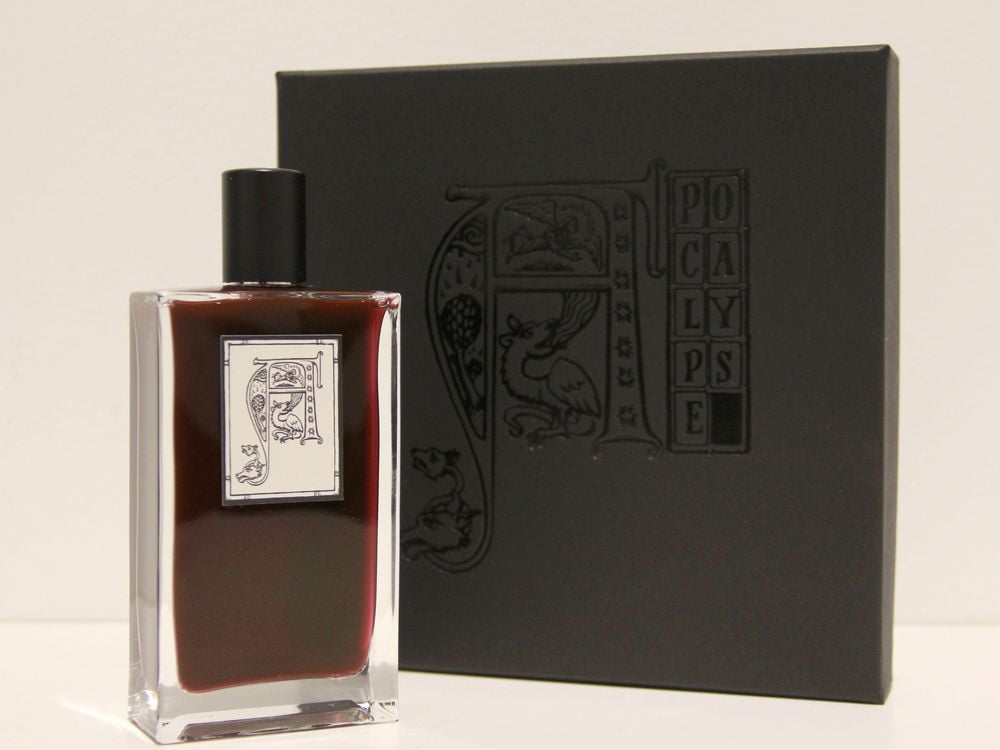 Want to know if the end is near? Forget looking for the Four Horsemen of the Apocalypse—just start sniffing. A pair of artists have created a new fragrance that smells just like the Book of Revelation in all its grisly glory.
"Apocalypse" is the brainchild of Thomson & Craighead, a pair of artists known for their work using sound, video and the internet. The pair had the perfume produced in a special limited edition for a new show in London that finds inspiration in everything from nuclear waste to self-help.
Visitors to the show are given a sample of the doom perfume, which incorporates olfactory elements found in the Book of Revelation. Also known as The Apocalypse of John, the Biblical doomsday book is filled with over-the-top imagery of a terrifying end of days filled with blood, fire, and wrathful judgments. Everything from earthquakes to dried-up rivers to a vengeful beast can be found in the book, which some take to predict the end of the world and others take as a metaphor for the persecution of early Christians.
The perfume incorporates four of those elements: blood, which is represented by aldehydes, lactones and metallic rose materials; thunder, which is represented by ozone and earthy scents; earth, which is represented by things like patchouli and oakmoss; and flesh burned with fire, which is represented by notes of cumin and other scents. The fragrance is "at once highly desirable and sickening," say the artists, "the product of a time in which both consumerism and politics feed on fear and fallacies of all stripes."
It's not the first time artists have used the nose to make a point—Lernert & Sander, for example, once crafted a smart-alecky perfume made up of notes of every perfume on the market to skewer the booming fashion fragrance market. (Spoiler alert: It smelled like, well, everything.) But "Apocalypse," which is being sold in a limited edition of just 50 bottles, is perhaps the first time people can actually wear the end times on their wrists.