Peak Bloom for This Year's Cherry Blossoms May Be Earliest On Record
The National Parks Service has predicted when everyone's favorite trees will reach peak bloom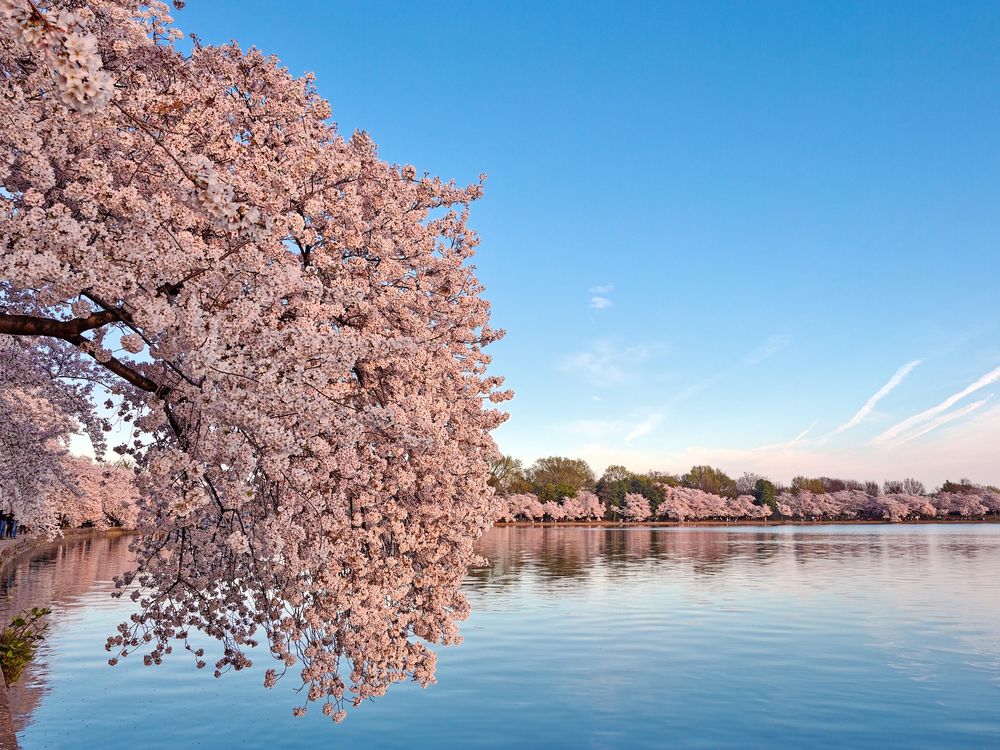 For a fleeting period each year, D.C.'s beloved cherry blossom trees sprout arresting cascades of fluffy, pink flowers. The average date for the trees' peak bloom is April 1, but this year's blooming period may be just around the corner. The National Parks Service has predicted that D.C.'s cherry blossoms will reach peak bloom between March 14-17.
It seems that an unseasonably warm February has prompted the trees to start their bloom cycles two weeks early, Jason Samenow and Kevin Ambrose explain in the Washington Post. Though it is impossible to definitively forecast peak bloom more than ten days in advance, there is a chance that this year's peak bloom will be the earliest on record, according to a tweet from the National Mall.
D.C.'s cherry blossom trees, which were given to the city by Mayor Yukio Ozaki of Tokyo in 1912, have become a major springtime attraction. Each year, some 1.5 million people attend the National Cherry Blossom Festival, which spans four weekends during the trees' blooming period and features parades, kite festivals, and all other manner of lovely events.
The peak bloom date is the term for the day in which around 70 percent of the Yoshino Cherry blossoms have opened, Samenow and Ambrose write. This year, because the peak bloom will happen earlier than expected, the festival's start date has been moved from March 20 to March 15, CBS Baltimore reports. But the sneaky bloom period probably won't affect crowd sizes during D.C.'s prettiest time of year. Elliot Ferguson, president and CEO of Destination D.C., tells the Washington Business Journal that previous early blooms did not change festival attendance numbers "at all."