Scientists Identify Gene Pattern That Makes Some Animals Monogamous
A new study has found that 24 genes show similar activity in the brain tissue of five species that stick with one mate at a time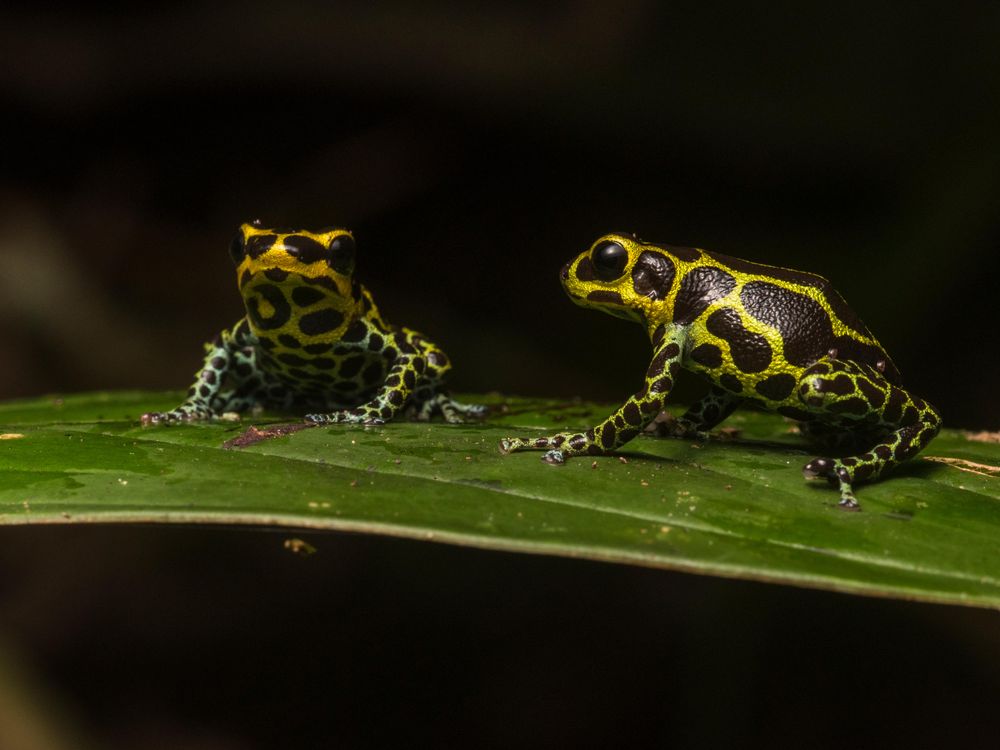 Monogamy, though not common in the animal kingdom, is a behavior that can be seen across a variety of species: birds do it, amphibians do it, and even little fish do it. And there may be a common force that drives amorous critters to stick with a single mate. As Kelly Servick reports for Science, a new study has found that several distinct monogamous species display the same patterns of genetic activity in the brain.
The study, published in Proceedings of the National Academy of Sciences, looked at gene expression in the brain tissue of five monogamous male animals, and compared it to the gene expression in male brains of five closely-related, but non-monogamous species. So, for instance, the team studied both monogamous California mice and non-monogamous deer mice, according to the Guardian's Ian Sample. The other monogamous creatures included prairie voles, water pipits (a type of bird), mimic poison frogs and a cichlid fish. Their free-loving counterparts were, respectively, meadow voles, dunnocks, strawberry poison frogs and another cichlid species. "Monogamous," as defined by the study authors, refers to animals that form a pair bond with a single partner for at least one mating season, share at least some of the work of caring for their young and collaborate on defending offspring from predators.
The related species diverged from each other over the course of 450 million years. And time and again, the researchers observed the same thing happening in the brain tissue of animals that maintained a monogamous lifestyle. The team identified 24 genes that consistently increased or decreased in activity among species that formed pair bonds. More specifically, the researchers observed heightened activity in genes involved in neural development, communication between cells, learning and memory, among other functions, according to the study authors. Genes regulating transcription—the process in which a gene's DNA sequence is copied to make an RNA molecule—were among those consistently down-regulated.
"This suggests that there might be a shared 'universal' code of sorts, though many more monogamous and non-monogamous species will have to be examined to strengthen this point," study co-author Hans Hoffman, a professor of integrative biology at the University of Texas at Austin, tells Sarah Sloat of Inverse.
The researchers don't know why certain genes amp up or simmer down in the brains of the monogamous animals they studied. But Hoffman speculates that cognitive functions involved in recognizing a mate and finding it rewarding to be with that mate "may require processes known to be involved in neural and synaptic plasticity, and learning and memory."
That said, monogamy is a complex behavior that is propelled by a variety of factors—like the need to protect offspring from rival males, or the need for male-female pairs to work together to defend limited habitat space. And other sophisticated genetic mechanisms, which the authors did not explore in their study, may play a role in dictating monogamy. "It seems to me unlikely that by themselves these genes will be able to 'explain' this behavior," Claudio Mello of Oregon Health & Science University in Portland, who was not involved in the study, tells Science's Servick.
The researchers acknowledge that many more genes than the 24 they analyzed likely play a role in dictating monogamous behavior. Their study, they say, supports the notion that monogamy is "better conceptualized as the product of both parallel and convergent processes, where many components of the underlying mechanism arise via parallel recruitment of deeply shared gene networks."
Do we humans, whose predilection for monogamy has been a subject of scientific debate, also share in these gene networks? At this point, experts can't say, but Hofmann tells Servick that the researchers "certainly would speculate" that we do.