This Patented Smoking Deterrent Made Little Coughing Noises
The history of smoking cessation aids has a few funny detours like this one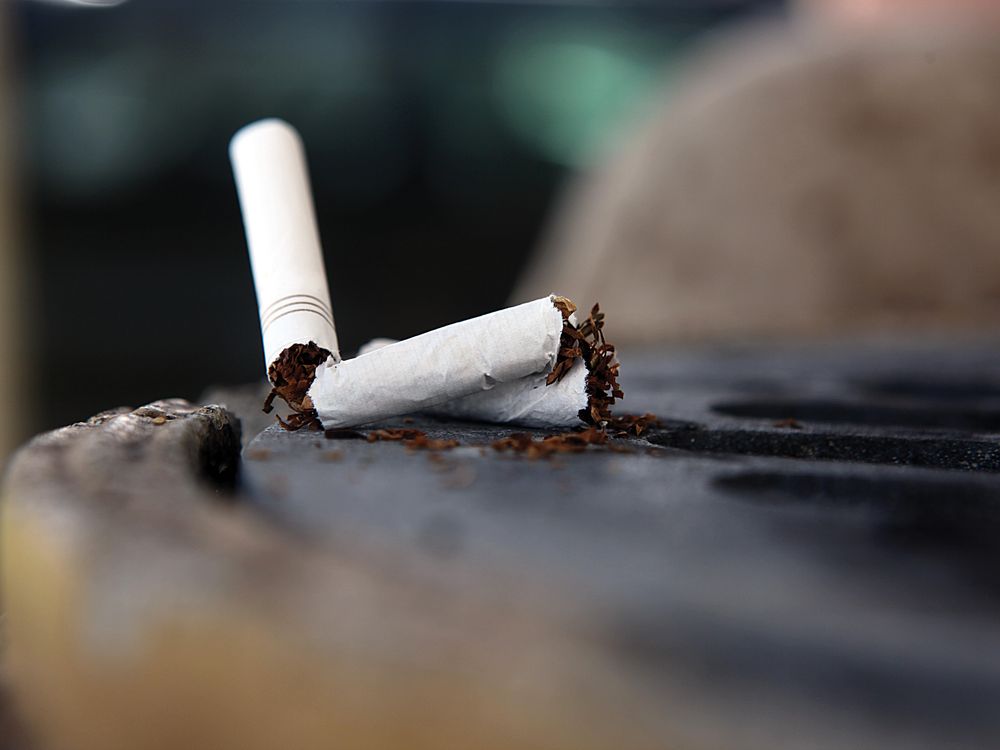 Quitting smoking isn't easy, and over the years people have tried some outlandish things in their quest to butt out.
On this day in 1972, a man named Lewis R. Toppel patented an anti-smoking device that reminded people of one of the consequences of picking up their pack: it actually made little coughing noises. Smokers would put their cigarettes in a case with a miniature record player attached, and every time they moved the case, the record would play the sounds of coughing.
There are no indications the product ever made it to market, but the patent offers an insight into early attitudes to quitting smoking that followed the 1964 Surgeon General's report which formally established the link between smoking and cancer: "Many methods and articles have been produced to assist the habitual smoker in giving up smoking," the patent reads. "For example, chemical means are used, such as pills which are designed to dampen the smokers desire for cigarettes."
Other means utilized are devices which are designed to cause the smoker to think before smoking. Such devices include packages of such pills, which are attached to the cigarette packages by means such as rubber bands. The smoker is forced to decide each time he reaches for his package whether to take a pill or a cigarette. In this way, the rubber-band device is designed to make it easier for the smoker to give up smoking cigarettes.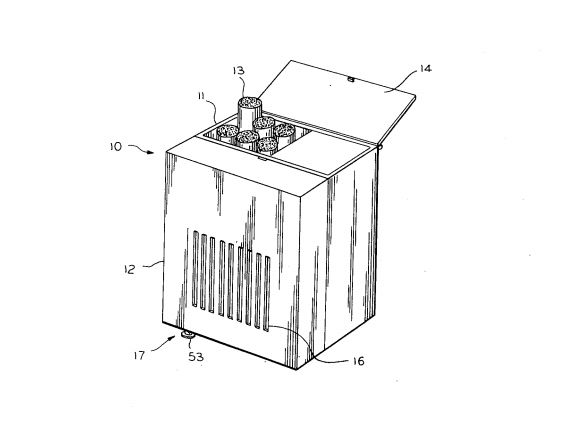 Within a year of the first surgeon general's report, writes the National Academies Press, federal regulations aimed at smoking began. By the time this device was patented,  cigarette labels had to include a surgeon general's warning and cigarette ads were banned on TV and the radio. Some states had also started instituting regulations on public smoking.
But like today, people struggled to quit, even though they knew smoking was bad for you. Today, more people in the United States are addicted to nicotine than any other drug, according to the Center for Disease Control. "Research suggests that nicotine may be as addictive as heroin, cocaine or alcohol," the CDC writes.
No wonder it's so hard to quit, and many smokers make several attempts. According to the CDC, in a 2015 survey nearly seven out of 10 adult smokers reported that they wanted to quit completely, and literally thousands of smoking cessation-related patents exist.