Part of Henry VIII's Birthplace Discovered
Workers uncovered two rooms of Greenwich Palace while building a visitors center at the Old Royal Naval College in London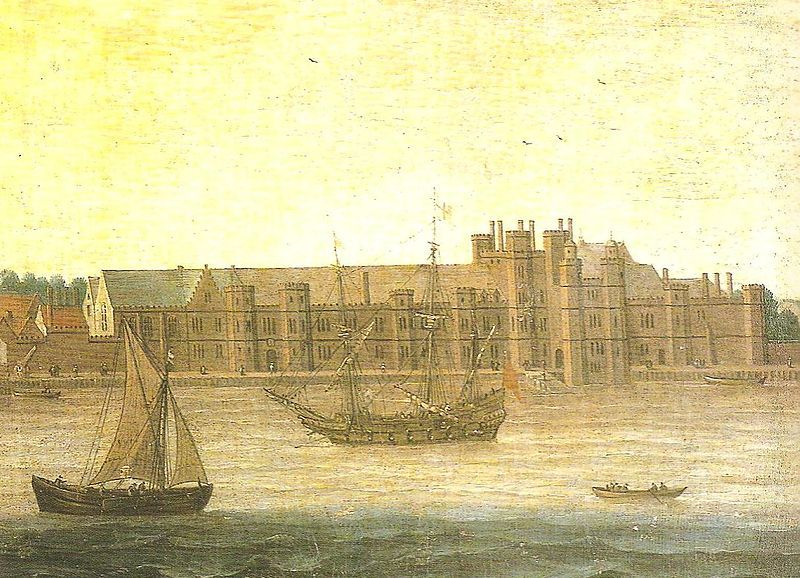 Workers at London's Old Royal Naval College were prepping the site of a new visitors center for the Painted Hall, considered the Sistine Chapel of England, when they unearthed something equally incredible: two rooms from the Palace of Placentia, reports Giles Broadbent at The Wharf.
Built in 1433, and later known as Greenwich Palace, the palace is the birthplace of King Henry VIII and his daughters Mary I and Elizabeth I, and was considered one of the most luxurious of the Tudor-era palaces.
It's believed that the two rooms were in the palace's service quarters, housing things like breweries, kitchens, bakeries and laundry facilities. One of the subterranean rooms includes what researchers believe are "bee boles" or niches in the walls where skeps—early versions of commercial beehives—were kept. The find is unusual because most bee boles were outdoors, built into exterior walls, but the researchers believe the palace may have used the indoor niches to protect hibernating bees in winter. The researchers have also uncovered a stretch of floor covered in lead-glazed tiles.
According to Broadbent, while nothing of the once magnificent space remains above ground, Henry's VIII's favorite palace once had lavish gardens, courtyards, a chapel, apartments, a five-story viewing tower and a jousting ground. By the time of the English Civil War, however, the palace had fallen into disrepair.
According to Broadbent, the Stuart dynasty planned to build a palace based on the Palace of Versailles designed by architectural superstar Christopher Wren on the site, tearing down the Tudor structure. Those plans never came to fruition, but Wren did build a hospital on the site instead, designed to house retired sailors of the Royal Navy. Included in the hospital was a large ceremonial space, which includes a 40,000-square-foot painted ceiling created by Sir James Thornhill between 1707 and 1726. The Painted Hall is now the centerpiece of the site, which was converted into the Old Royal Naval College in 1869.
Greenwich is not the only Tudor palace that historians wish to learn more about. Nonsuch Palace, constructed to celebrate Henry VIII's 30th year on the throne (and also the birth of his heir, Prince Edward) was a finely wrought country house where Henry and his closest friends and advisors could stay out of the public eye and enjoy pursuits like riding. While the palace, covered in the most lifelife carvings, was considered an unrivaled architectural masterpiece, it was eventually dismantled in 1682 by Charles II's mistress Barbara Villiers, Duchess of Cleveland, to settle her gambling debts.
Since then, archaeologists have searched for every crumb of Nonsuch they can find of the ill-fated palace. Just last year the earliest-known image of Nonsuch, a painting by Flemish artist Joris Hoefnagel sold for £1 million ($1.3 million).