Parisians Vote to Ban For-Rent Electric Scooters
In a referendum on Sunday, city residents overwhelmingly opted to do away with the iconic mode of transportation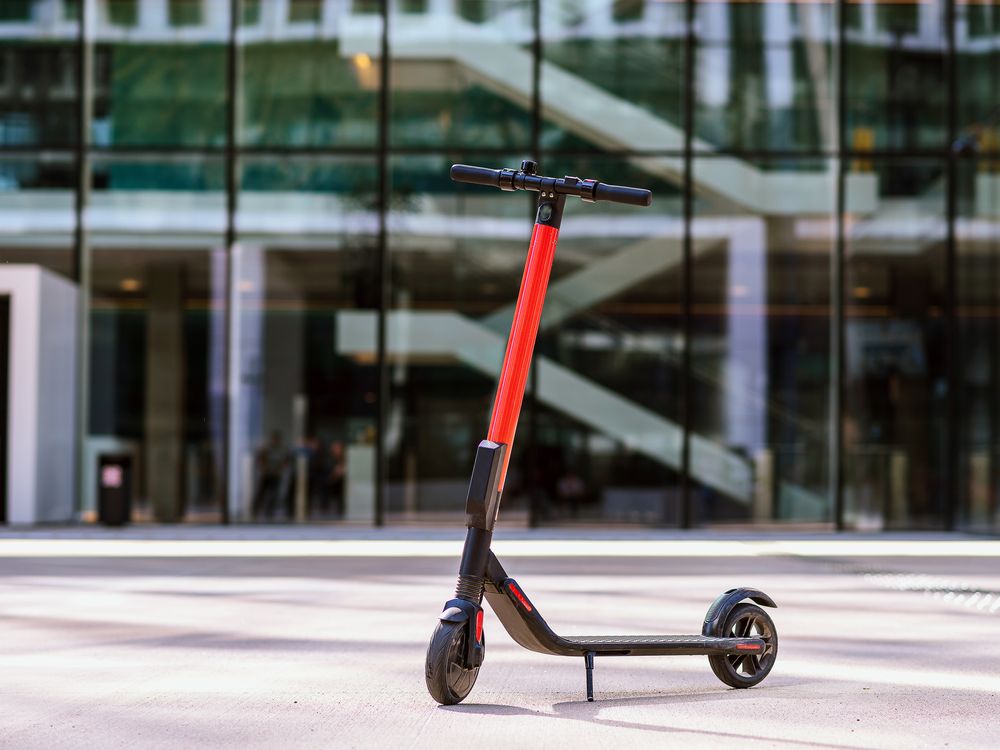 On Sunday, Parisians voted to rid the city streets of around 15,000 for-rent electric scooters. 
The vote was open to Paris' 1.38 million registered voters, but only around 103,000 votes were cast on the referendum, which simply posed the question, "For or against self-service scooters in Paris?" Voters overwhelmingly supported the ban, with 89 percent of respondents wanting to do away with e-scooters, while just 11 percent were in favor of the motorized vehicle, reported the Associated Press (AP).
"There will no longer be any self-service scooters in Paris from September 1st," Paris Mayor Anne Hidalgo said, calling the results of the referendum "very clear" in an interview with John Leicester and Helena Alves of the AP. Mayor Hidalgo led the campaign against the for-rent scooters, describing them as a "nuisance."
The low voter turnout has been criticized by scooter companies. "The result is based on only around 100,000 cast votes, which equals a voter turnout of 7.46 percent," said TIER mobility spokesman Florian Anders, per the AP. "So this means that a very small group of people have a disproportionate influence on the city's urban mobility system, which we think is a shame." In a joint statement, Lime, Dott and TIER—major e-scooter companies—called out what they observed to be "restrictive voting methods," saying that the lack of online or proxy voting, as well as accessible voting locations, manipulated the referendum's results.
"We regret that Parisians will lose a shared and green transport option … It is a step back for sustainable transport in Paris ahead of the 2024 Olympics," the statement said.
For-rent scooters were introduced five years ago, and many Parisians adopted the motorized vehicle as their preferred form of transport. Early on, e-scooters were hailed as a more eco-friendly alternative to carbon-emission vehicles.
But many other Parisians complained about the pervasive e-scooters, citing safety concerns and questioning how environmentally friendly the vehicles truly were.
In 2022, Sécurité Routière, France's national road safety department, said 34 people died and 570 others were seriously injured while riding an electric scooter or similar device. The French National Academy of Medicine went so far as to call e-scooters a "major health problem," per the New York Times.
"We consider it a victory: Paris is a symbol," Arnaud Kielbasa told Tom Nouvian of the Times. In 2019, Kielbasa set up an association for victims after someone riding a scooter knocked down his wife who was carrying their 7-week-old baby girl. After the child was hospitalized with a concussion, Kielbasa began pushing against marketing that claimed the for-rent scooters were a safe mode of transportation. 
Other Parisians have cited safety concerns as well, saying that scooters are haphazardly parked around the city or even thrown into the River Seine.
"Scooters have become my biggest enemy. I'm scared of them," Suzon Lambert, a 50-year-old teacher and Paris resident, told AFP. "Paris has become a sort of anarchy. There's no space any more for pedestrians."
Bianca Sclavi, an Italian living in Paris, told Angela Giuffrida from the Guardian that the scooters go "too fast." "They are dangerous because they zip in and out of traffic," she said. "However, it is not as bad as when they first arrived … the most dangerous are the drunk tourists!"
However, some Parisians remain in support of for-rent scooters and are disappointed by the ban.
Per the Guardian, Clement Beaune, the French transport minister, told Europe 1 radio last week that, while he expected the vote to result in a ban, it was a "shame that we have caricatured and dumbed down the debate," pointing out that e-scooters have replaced up to 20 percent of trips in Paris that would have otherwise been made by vehicles that pollute.