Paris Has a 'Love Lock' Problem
And it's not the only city that wants to get rid of them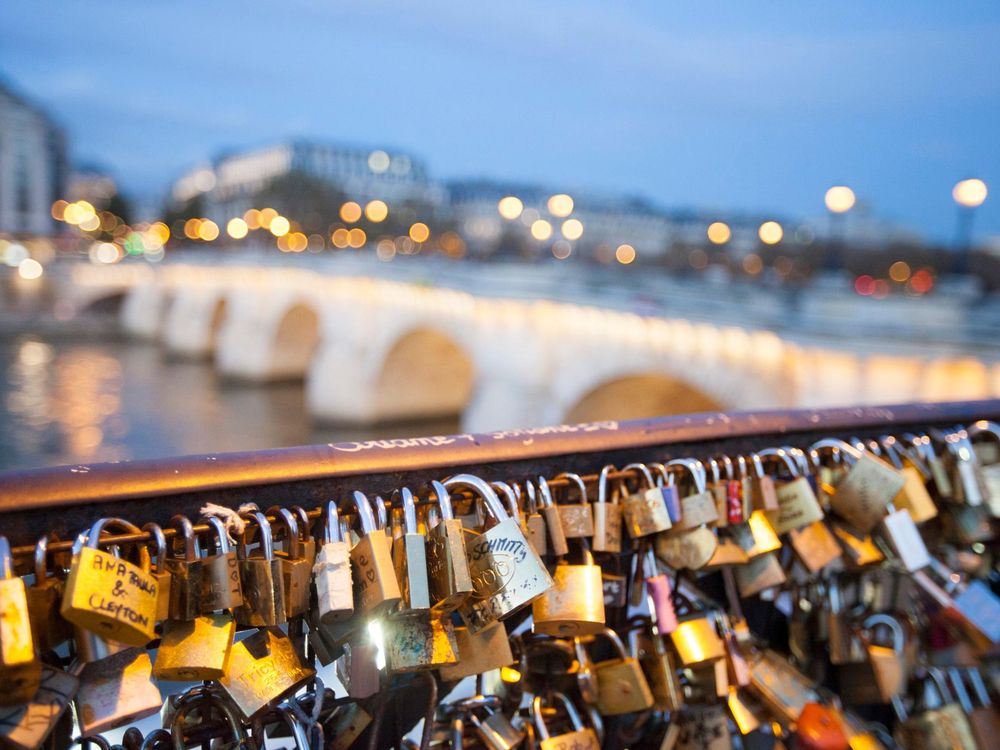 At first glance, it seems adorable: a couple falls in love, visits a romantic city, and leaves a padlock on a scenic bridge to represent their heartfelt attachment. But the "love lock" phenomenon found all over the world has become a weighty problem, reports Justin Sablich for the New York Times.
Though love locks can be cute symbols of undying affection, Sablich writes that they're seen as a "scourge" in cities like Paris, which had to remove an estimated 45 tons of them from the Pont des Arts bridge this summer. Lisa Anselmo, an anti-lock activist, tells Sablich that she estimates 1.5 million exist in the City of Light. That's a big hassle for Paris officials, who struggle to protect structures from the sheer weight of all that love. Now, cities across the world are looking for solutions in everything from structural engineering to the arts.
The love lock may seem like an old tradition, but it's a actually a new practice. According to the International Business Times' Eben Blake, an Italian novel sparked the trend in 2006. The phrase "lovelock" once had a different meaning, too: it referred to a popular 17th century men's hairstyle, which was so hated by an English Puritan named William Prynne that he described it as "Unlovely, Sinfull, Unlawfull, Fantastique, Disolute, Singular, Incendiary, Ruffianly, Graceless, Whorish, Ungodly, [Horrid], Strange, Outlandish, Impudent, Pernicious, Offensive, Ridiculous, Foolish, Childish, Unchristian, Hatefull, Exorbitant, Contemptible, Sloathfull, Unmanly, Depraving, Vaine, and Unseemly."
Prynne's sentiments may just as well sum up the feelings of city officials around the world who now face a scourge of love locks. The practice has become so widespread, people even commission their own personalized locks for landmark vacations. In Paris, visitors are being encouraged to express "love without locks," but given the trend's popularity, it's anyone's guess how soon it will fade away.