Paris' Infamous Love Locks Will Now Help Migrants
The pesky padlocks are now removed from the bridge—and up for auction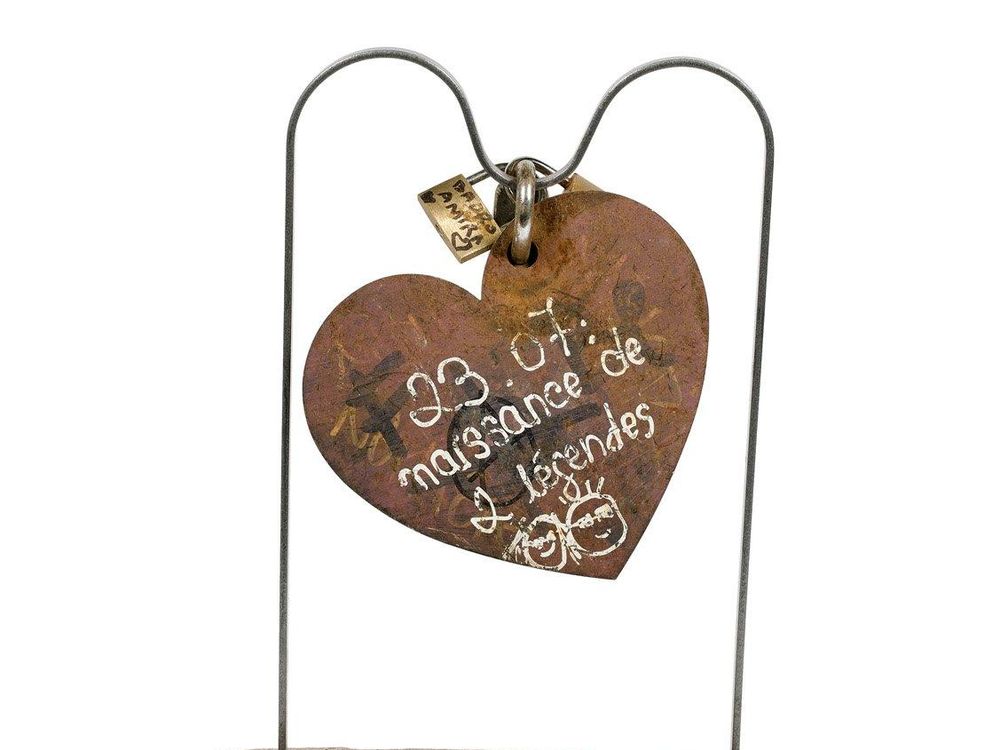 Love is heavy business in France, where "love locks" once covered—and even collapsed—city bridges. Alas, the fad of locking your love onto a Parisian structure is now forbidden, but that doesn't mean you can't fondly remember the practice. Now, reports NPR's Bill Chappell, you can make some of the City of Light's famously outlawed locks your own at an auction that helps refugees.
As Smithsonian.com reported last year, tons of the locks were seized en masse by Parisian officials and put into storage. The practice was long a source of frustration and even danger in Paris, where the romantic vistas of the Seine and the Eiffel Tower prompted tourists to enshrine their love on all kinds of public structures.
Despite its popularity, love locks presented a weighty problem for Paris, threatening and even collapsing fencing on the city's famous Pont des Arts pedestrian bridge. The city finally said "non" and banished the locks, installing a rotating art installation there instead.
Next week, reports Chappell, select love tributes from the Pont des Arts bridge will be put on display inside the Crédit Municipal de Paris, a city-owned financial institution. On May 13, they'll go up for sale—and proceeds will benefit three charities helping refugees. Passionate about padlocks? You can make your bid here.
The removal of the cadenas d'amour as they're known in France—and the addition of anti-lock plexiglas barriers to the bridge—hasn't sat well with everyone. As one tourist told The New York Times' Alissa J. Rubin and Aurelien Breeden in 2015, each lock tells the story of a romance, kind of like carving your initials into a tree. But perhaps by helping out migrants and refugees, the love enshrined in the artistically displayed locks being auctioned off will have an even more lasting effect.