A Paper Bag Was the Inspiration for the First Coach Purse
Lillian Cahn reached back to her childhood experiences to design the 'leather shopping bag' that was the company's first purse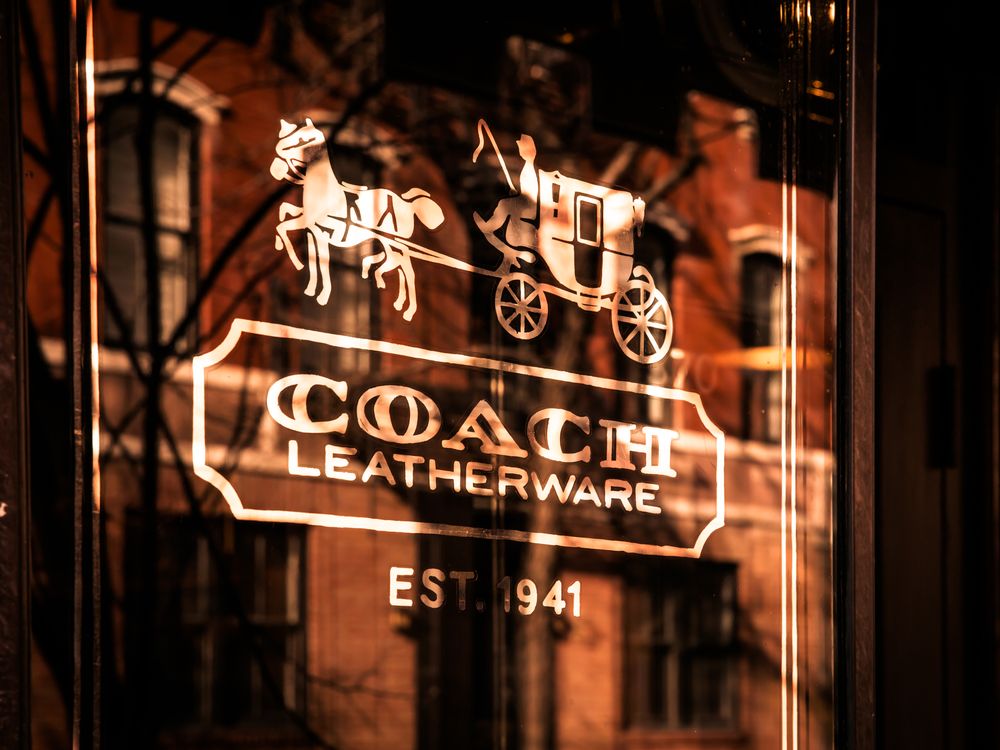 The Coach bag was a new kind of purse for a new era. Unlike the handbags of the 1950s, it was built to wear, and to hold a lot.  Part of the reason: its original design was based on the Depression-era paper bags that designer Lillian Cahn's mother had used to run her noodle-making business.
Cahn's family were Hungarian immigrants who ran a variety of small businesses from their home in Willkes-Barre, Pennsylvania, to make ends meet during that lean time. As a young girl, Cahn would deliver the noodles to customers in paper shopping bags.
These shopping bags inspired Cahn to create the first Coach purse. (See some of the company's early handbags in this slideshow.)  
"They were casual bags. ... They weren't dressy bags," Cahn's husband Miles told NPR in 2013. "The Coach concept originally was very simple. We chose a very special leather that wasn't being used for making handbags—as a matter of fact, the leather was used to make baseball gloves."
Miles Cahn, who passed away in February of this year, "founded Coach in 1961 after buying a small wallet manufacturer on West 34th Street and renaming it," wrote Rachel Abrams for The New York Times in his obituary.
The company they bought made men's wallets, NPR reports, but Cahn suggested to her husband that they expand into women's pocketbooks. "One of her suggestions early on was: Why can't we make a shopping bag but out of leather?'" he told NPR in 2013, and that's exactly what they did. In 1962 they enlisted designer Bonnie Cashin, known for designing sportswear, and went on to release a collection inspired by the first bag.
"Cahn worked tirelessly at building relationships with the media and female celebrities who frequently wore the bags in public," Sarah Karmali wrote for Vogue in 2013. Beyond that, though, the original Coach concept shares a kind of cool with, for example, raw denim jeans.
"The Cahns pitched the idea of the Coach bag as something that would wear well, season to season, with many outfits–a bag to brag about," writes NPR. "Just like you boast about your jeans that are torn and faded, you could say, 'I've had this Coach bag for three to four years!'" Cahn told the public broadcaster.
Their premise was helped by the changing public roles that women were taking on. "Women's emancipation was the most influential factor in the shaping of the handbag," writes the Tassen Museum. "More and more women were employed and as they became more mobile, their handbags had to meet a growing variety of practical needs."