Painting Stolen by American Soldier During World War II Returned to Germany
FBI agents and art recovery lawyers helped retrieve the piece by Austrian artist Johann Franz Nepomuk Lauterer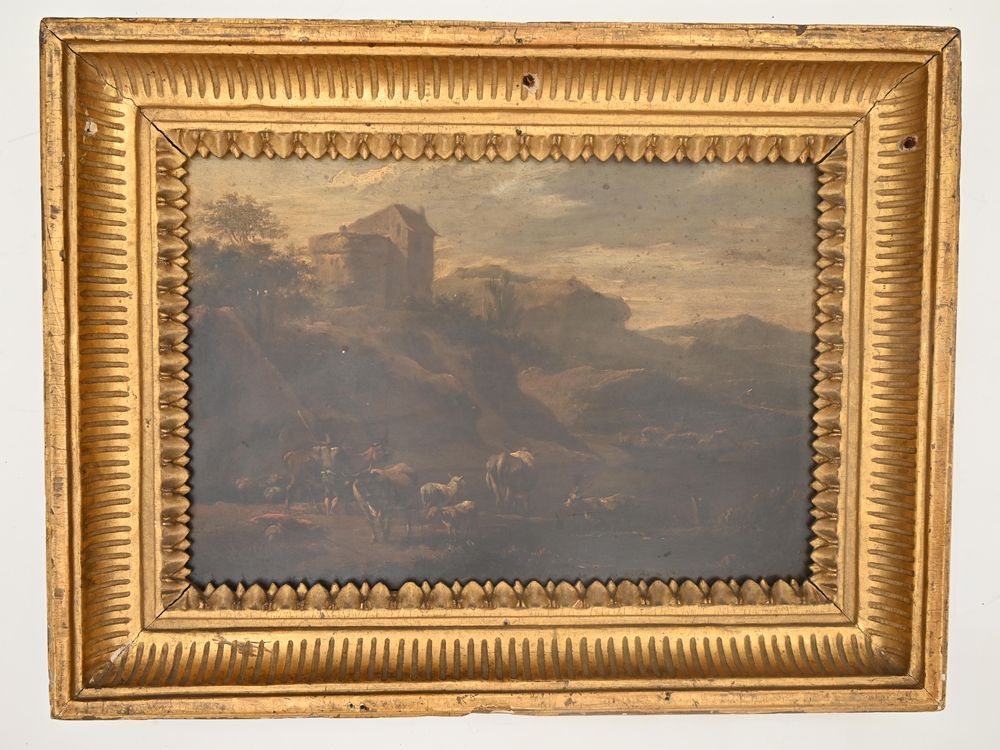 With help from the FBI, a painting that vanished during World War II has been returned home to Germany.
The work—Landscape of Italian Character—was painted by 18th-century Austrian artist Johann Franz Nepomuk Lauterer. Beginning in the 1920s, it was on view at a museum in Munich.
When war broke out in 1939, many paintings from the museum's collections were relocated to safe locations. But according to a statement from the Bavarian State Painting Collections, "no evidence" suggested that Landscape of Italian Character had been evacuated,
"Its whereabouts remained unknown ever since the beginning of the war," says the statement. "The possibility existed that it had been looted."
Between 1965 and 1973, the Bavarian State Painting Collections launched an official search for the missing painting, which measures 7 by 10 inches, but came up empty.
Decades later, the painting surfaced on the American art market in 2011, when the descendants of an American soldier tried to sell it to the Bavarian State Painting Collections. Unfortunately, those negotiations broke down, and "all trace of the painting was lost for a second time," per the statement. A year later, officials listed the piece with the German Lost Art Foundation.
But the painting's saga was far from over. Last year, an individual in Chicago contacted Art Recovery International, a company specializing in recovering lost, stolen and looted artworks. The tipster claimed their uncle had brought a painting back to the United States after serving in World War II. This individual sent a few photos but otherwise didn't share much information about the piece.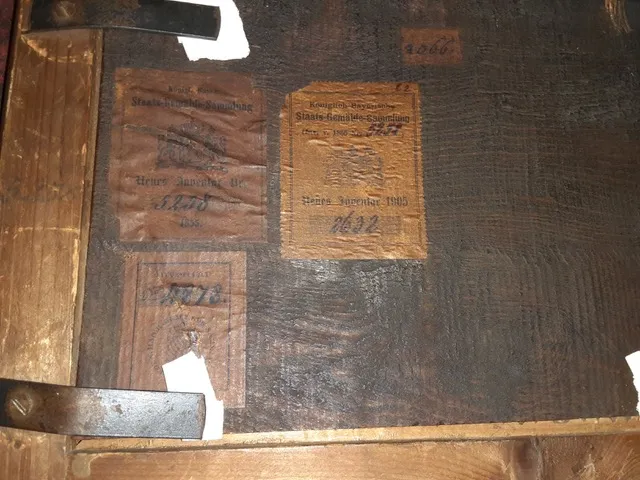 Christopher Marinello, a lawyer and the founder of Art Recovery International, worked with German art lawyers to identify the painting and track down the documentation associated with its disappearance.
The Chicago resident, who has not been identified, initially asked to be paid for the piece. "I explained our policy of not paying for stolen artwork and that the request was inappropriate," Marinello tells Claire Savage of the Associated Press (AP).
Marinello then got in touch with the FBI's Art Crime Team, which "confirmed the looting" and "provided the extra confidence to the possessor to surrender the painting unconditionally," according to a statement from Art Recovery International.
Last week, officials held a small ceremony at the German Consulate in Chicago to officially return the painting to Germany, reports the AP. Bernd Ebert, a curator at the Alte Pinakothek in Munich, flew into town to retrieve it.
After bubble-wrapping and carefully situating the work in his suitcase, Ebert took it back to the museum, where conservators will be cleaning and restoring it. Soon, it will go on display at the museum alongside its companion painting. Together, the two small artworks depict a tranquil, pastoral scene in the Italian countryside, complete with shepherds and animals.
Ebert described the retrieval as "a very rare" and "exciting" moment for the museum, per the AP.
The recovery is also unusual for Art Recovery International, which typically searches for paintings looted by Nazis. Occasionally, however, it comes across cases like this one, "where Allied soldiers may have taken objects home as souvenirs or as trophies of war," says Marinello in the company's statement. "Being on the winning side doesn't make it right."