The Pacific Crest Trail Is So Popular It Needs a New Permit System
Only 50 people per day will be allowed to start thru-hikes from the southern terminus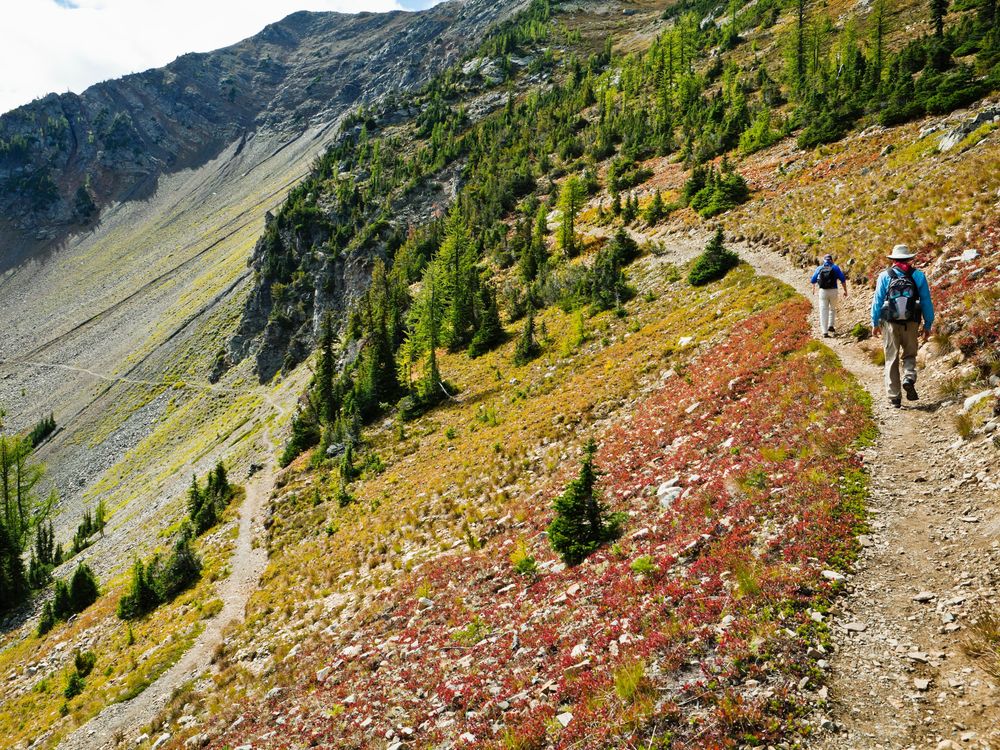 In 1998, after American author Bill Bryson, known for his humorous explorations of life in the U.S. and in England, wrote A Walk in the Woods: Rediscovering America on the Appalachian Trail, the trail—approximately 2,200 miles long—experienced a surge in hikers. It was dubbed the "Bryson Bump." Books can do that: as the popularity of Cheryl Strayed's memoir Wild grew, the trail it featured, the Pacific Crest Trail, received its own boost in use.
Now, Wild is also a movie, just released in December, and the PCT (as it is known) is experiencing another huge bump in interest. A trail information specialist for the PCT, Jack Haskel, reports that website traffic is up by 300 percent.
Veteran hikers are worried, and so is the PCT Association. Or, at least, they are feeling proactive. The PCTA just announced that a new permitting system will limit the number of long-distance hikers who can start each day from the trail's southernmost point to 50, according to the Associated Press. An online application will let hikers schedule their start dates.
The PCT extends 2,650 miles from Mexico to Canada. It climbs from desert chaparral up to the peaks of the Sierra Nevada and the Cascade ranges. Thru-hikers experience the whole thing. Strayed hiked about half of the trail, skipping some sections, over a period of several months in a journey both physical and emotional. The New York Times reports:
From her home in Portland, Ore., Ms. Strayed said that Ms. Blaney's story has become a familiar one in her in-box, explaining that "maybe approaching 1,000 people" have e-mailed her and said, "I have read 'Wild' and you have inspired me to do a hike."
Fortunately, "The Wild Effect" hasn't brought a host of ill-prepared people to the trail yet. Haskel told the Times, "My general impression is that 'Wild,' so far at least, is translating into people doing more weeklong backpacking trips and weekend backpacking trips. I've encountered five to six long-distance hikers inspired by 'Wild,' and a lot more shorter section hikers."
While the permitting rubs some the wrong way, others just want to ensure that people take care of the trail and themselves. Journalist and hiker Kit Stolz writes in his blog that the effect might not be as bad as some fear:
Lots of folks have negative associations about celebrities and don't want them horning in on the scene, but in my experience, be it a little town (Ojai) or a cause, they tend to help. Perhaps it'll be the same with backpacking the PCT.  
We'll just have to see how the next season shakes out. And newly inspired would-be thru-hikers? There are a ton of hikes, long and short, to check out around the country and the world. Just keep them nice and be safe.