Orson Welles Wrote a 'Citizen Kane' Sequel
The greatest movie never made?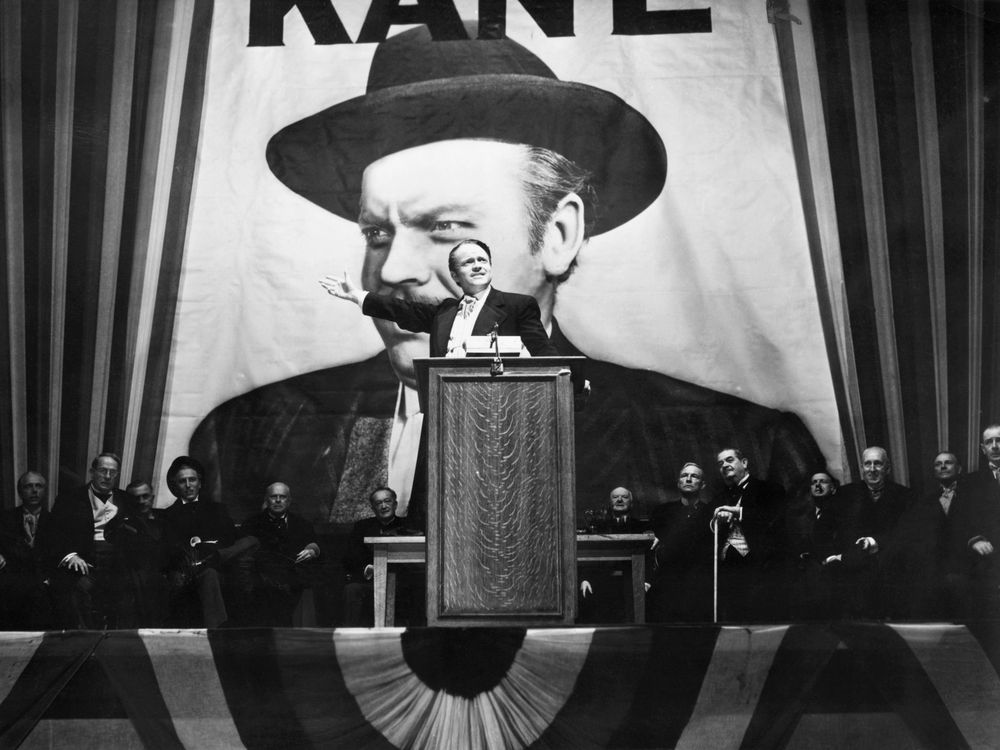 Citizen Kane is one of the greatest movies ever made. It was written, directed and produced by a young Orson Welles, who famously cast himself to play the iconic lead role. It led to one of the greatest Academy Award snubs of all time. And today, while Citizen Kane is considered a masterpiece, it's known almost as much for what didn't come after it — Welles never managed to reach those heights of critical acclaim again. That's not to say he didn't try, Henry Jaglom writes in an essay for BBC.
Late in life, Welles wrote an unproduced follow-up to the film, Jaglom reveals. It was called The Big Brass Ring. The script didn't follow the life of media mogul Charles Foster Kane — of course, he dies at the very beginning of Citizen Kane — but Welles intended the new project to be a spiritual follow-up to Kane's tragedy. Jaglom, who befriended the down-on-his-luck filmmaker toward the end of his life, outlines the story:
…it was about an old political advisor to Franklin Roosevelt, a homosexual named Kimball Menaker. He's mentored a young, Kennedy-esque senator from Texas with presidential ambitions named Blake Pellerin, who runs against Ronald Reagan and loses. […] The Big Brass Ring was about America at the end of the century, the way Kane was about America at the beginning of the century.
Unfortunately, The Big Brass Ring was one of the dozens of projects Welles didn't complete before his death in 1985. Nonetheless, it still had a bizarre afterlife. In 1999, the script was adapted into a feature film, which the A.V. Club's Nathan Rabin compared to "the pilot for an uninspired nighttime soap opera." So much for cinematic genius.
For the rest of the story on The Big Brass Ring, read Jaglom's colorful essay. It's as over-the-top as Orson Welles was himself.