The Origins of the King James Bible
A handwritten draft of the world's most famous bible has been discovered in England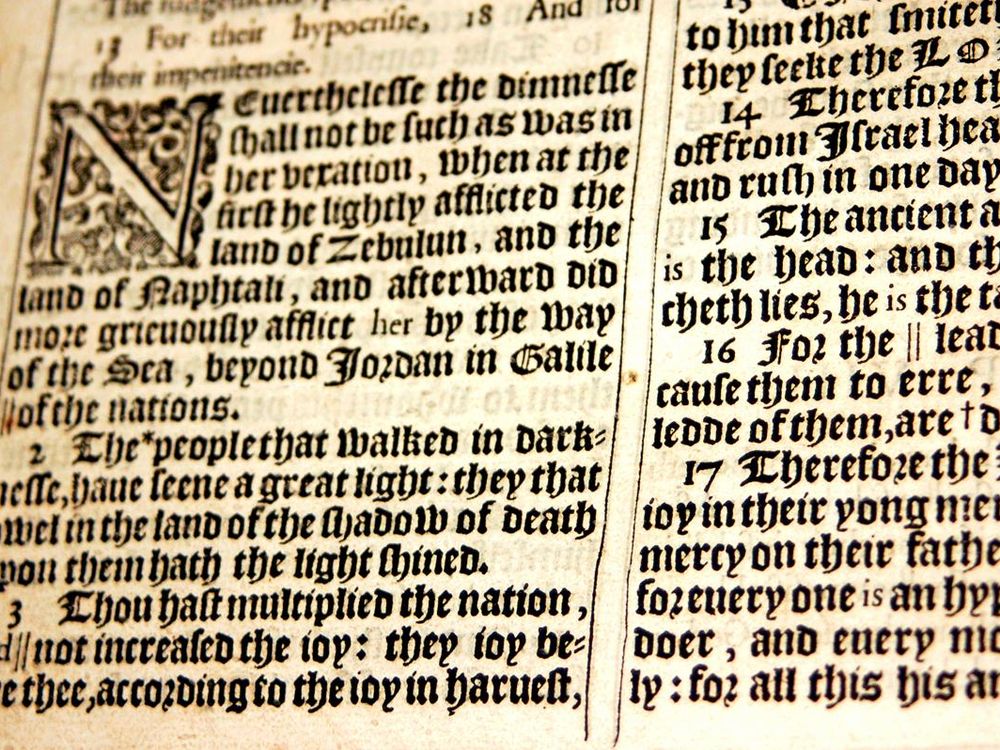 When an archive yields an unexpected discovery, it's usually cause for celebration. But when that discovery involves the world's most famous bible, scholarly excitement mounts to ecstastic levels. The earliest known draft of the King James Bible has been unearthed at the University of Cambridge, writes Jennifer Schuessler for The New York Times, and it's being lauded as a critical find for historians.
The draft was discovered by Jeffrey Alan Miller, an American scholar conducting research in the Cambridge archives. It contains the handwriting of dozens of authors, dating from 1604 to 1608. That handwriting is a crucial find, Schuessler writes, because it reveals how they translated and assembled the text.
"There's a strong desire to see the King James Bible as a uniform object, and a belief that it's great because of its collaborative nature," Miller tells Schuessler. "It was incredibly collaborative, but it was done in a much more complicated, nuanced, and at times individualistic way than we've ever really had good evidence to believe."
Forty-seven translators and scholars produced the King James Bible, which was first published in 1611. The project dates back to 1604, when King James I decided a new version could help consolidate political power, writes NPR's Barbara Bradley Hagartay. A popular Puritan bible had downplayed the divine right of kings — greatly offending James — and James manipulated different Christian sects until they agreed to produce a different translation.
The result became an incredible, long-lasting success. The King James Bible has influenced language, literature and culture for more than 400 years. In the Times Literary Supplement, Miller writes that his discovery suggests that the text may be "far more a patchwork of individual translations — the product of individual translators and individual companies working in individual ways — than has ever been properly recognized." Perhaps there is always more to discover after all.