Two Escaped Zebras Are Still Roaming the Suburbs of Maryland
Officials initially reported five zebras on the loose, but that was incorrect. Only three escaped and with one dead, only two animals remain at large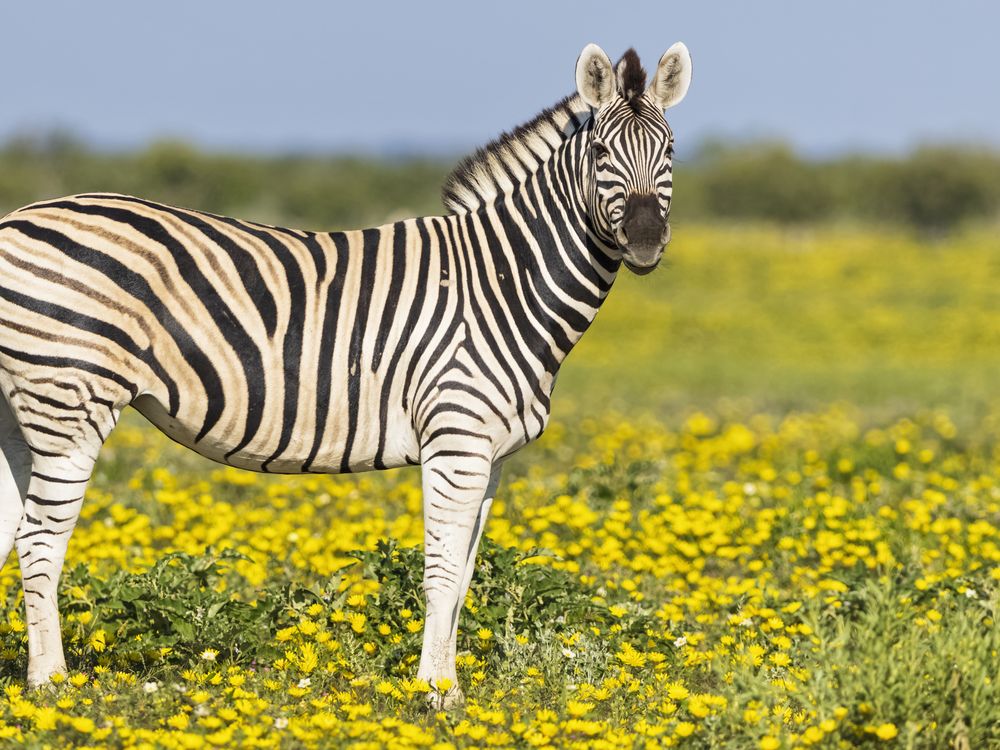 Editor's Note, October 15, 2021: Prince George County officials publicly announced one of the rogue zebras was found dead at a private residence on September 16 after getting caught in a small animal snare, the Washington Post reports. Initially, officials had reported five zebras missing, when in fact only three had escaped. Now, only two remain at large. The zebras first escaped on August 30 from an 80-acre farm off Duley Station Road in Upper Marlboro. 
Imagine looking out into your backyard and seeing zebras: It sounds like something out of a dream or a trippy song from the 1970s. But for the past month, it's been reality for residents of suburban Maryland.
It all started on August 31, when five of the striped mammals escaped from a private farm in Upper Marlboro, Maryland, reports Michael Levenson of the New York Times.
"When I first heard about it I was like, 'OK, you've got to be kidding me, right? Zebras?'" Rodney Taylor, chief of the Prince George's County Animal Services Division, told Levenson. In four decades of catching runaway animals, this would be his first experience going after the equine species.
As it turns out, catching zebras is a pretty tricky endeavor. Having evolved to escape predators such as lions on the flat savannah and grasslands of Africa, zebras can run very fast at a moment's notice. Because of the animal's instinct to flee, animal control officials avoid chasing the animals and instead try to lure them into a corral with enticing snacks of grain. They haven't had any luck, yet, however.
-Today August (6) asks me to go fishing before sunset. On the way home he calmly says "dad I saw the zebras"
-Something tells me he actually thinks he saw them. So I do a U on Croom Road, pull into some guy's driveway and…BAM. WILD MARYLAND ZEBRAS @fox5dc @Robert7News pic.twitter.com/uISFfuPOpS

— Joshua DuBois (@joshuadubois) September 20, 2021
In the meantime, Maryland residents have taken to social media to share their encounters with the animals on the lam, reports Dana Hedgpeth of the Washington Post. People have been having fun encountering the animals, with plenty of backyard sightings posted to social media, parents taking their kids zebra hunting, and a nighttime spotting of a zebra crossing the road. (And no, that is not the start of a joke.) Washington, D.C.'s delegate to Congress even released a satirical statement denying responsibility for helping the zebras escape.
In the meantime, however, some have started to wonder how a private farm got zebras in the first place. Like many other exotic animals, it turns out that the mammals were legal to own with a permit from the United States Department of Agriculture, per the Post. The owner of these zebras' former home in fact owns a 39-strong zeal, which is the name for a group of zebras.
Another concern at the front of people's minds: what could happen if the zebras are never caught? Could they survive a North American winter?
The likely answer is yes, reports Rachel Kurzius of DCist. Some zebras in Africa have been known to live on the high slopes of Mount Kenya, and others have been able to migrate to warmer climates when the temperature drops.
"As with most equids, they have a winter coat. It'll thicken and keep them warm," zoologist David Rubenstein of Princeton University told Kurzius. "They have a high metabolism and as long as they have enough food, that'll serve as fuel and generate heat to keep them warm."
With plentiful supplies of grass in Maryland and no natural predators, the zebras should be able to survive just fine on their own for as long as they remain free. And as animals prone to running from danger, they most likely shouldn't present any danger to people who stumble across them. That said, scientists warned folks to keep their distance.
"They're not going to chase you down," Taylor told the Post. "But they are zebras, so they're not handled by people a lot, so to defend themselves they could bite."