One Man Packed and Shipped Over 700 Pounds of Boston Snow This Year
But they refused to ship snow to anyone in Massachusetts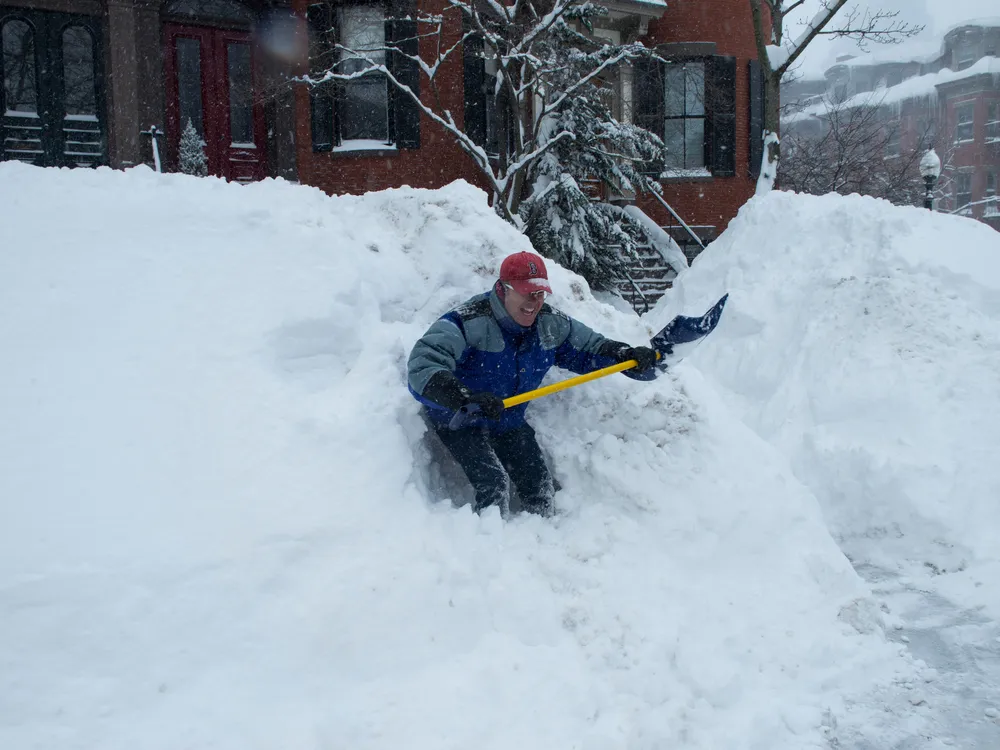 When Boston's winter blasted through snowfall records, residents had to figure out how to deal with the accumulation. The city built a snow mountain and watched with disbelief as it lasted into the summer (it finally melted on July 14). While many tried to wish away the snow, one man took action: he started selling snow to people around the country, with some exceptions. "Ship Snow, Yo!," Kyle Waring's website, stipulates, "We will not ship snow to anyone in Massachusetts! We're in the business of expunging snow, no joke!"
The idea may have started as a joke, but it took off. Waring shipped more than 700 pounds while the snow lasted, reports Curt Woodward for The Boston Globe. 
Customers could choose from the "Box O' Snow," which included 12 pounds of "historic snow" packed in bags inside an insulated styrofoam box or the "Blizzard in a Box," which weighed in at 22 pounds of snow. While the scheme brought in $10,000 in gross sales, Waring doesn't necessarily recommend the venture as a sucessful business. 
"My profit margin wasn't great — it was around 20 to 25 percent," Waring tells The Globe. Woodward writes:
He hoped to "lengthen the season" in May by tapping into the snow supply in Colorado, but that didn't pan out. "I didn't have the time to develop relationships with local shipping companies, so I just relied on my friends. And they were just not reliable," he said with a chuckle.
Waring also used his snow-selling platform to ask for donations to the Massachusetts Coalition for the Homeless and raised $255.