One Day We'll Light Our Homes With Bacteria
Genetically engineered E. coli housed within a bulb-like casing can produce bioluminescence, the student think, creating the Biobulb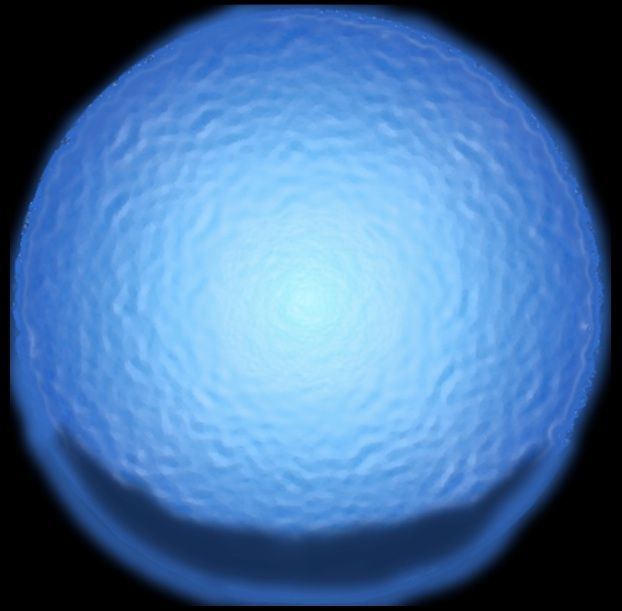 A team of undergraduate students at the University of Wisconsin are attempting to shine light on the problem of electricity-gobbling bulbs by creating a light source that doesn't require an electric input at all. Genetically engineered E. coli housed within a bulb-like casing can produce bioluminescence, the student think, creating the Biobulb, a lightbulb powered by natural processes.  
"The goal of the Biobulb is to create an ecosystem in a jar," the creators write on RocketHub, where they've launched a campaign to fund the project. "The ecosystem will consist of several different microbes, each of which plays a role in nutrient recycling and population control."
Light alone, they say, should sustain these tiny communities.  Popular Science explains:
The genetically modified E. coli plus a growth media, microbes that use ambient light to create food and recycle waste, and a bulb should be able to glow and recharge repeatedly, perhaps for days or months.

These microbes live inside the intestines of humans and other animals, and they don't normally glow in the dark. But Zaiken and his two teammates, Alexandra Cohn (a genetics and philosophy double-major) and AnaElise Beckman (a neurobiology and anthropology double-major), plan to insert a loop of DNA into E. coli that will allow the bacteria to bioluminesce like jellyfish, fireflies, squid, or some other light-producing lifeform.
The students still have quite a bit of work to do before bacteria-powered bulbs begin lighting eco-minded homes and businesses. With the crowd funding support, the team hopes to experimentally identify the bioluminescent proteins that both produce the brightest glow and mesh best with E. coli genes. They also write that they need to "experiment with techniques to combat mutation in the plasmid, different colored light emission, and different triggers for the activation of the glowing bacteria."
While this to-do checklist seems daunting, the students are enthusiastic about bringing the Biobulb to life. Here, they explain their vision:
More from Smithsonian.com:
Lightbulb Ban Means Reinventing the Easy Bake Oven 
Turn Off the Lights!