One of Canada's Biggest Cities Just Officially Admitted That It Was Built on Unceded Aboriginal Territory
Vancouver city council decided that the land still belongs to the Musqueam, Squamish and Tsleil-Waututh people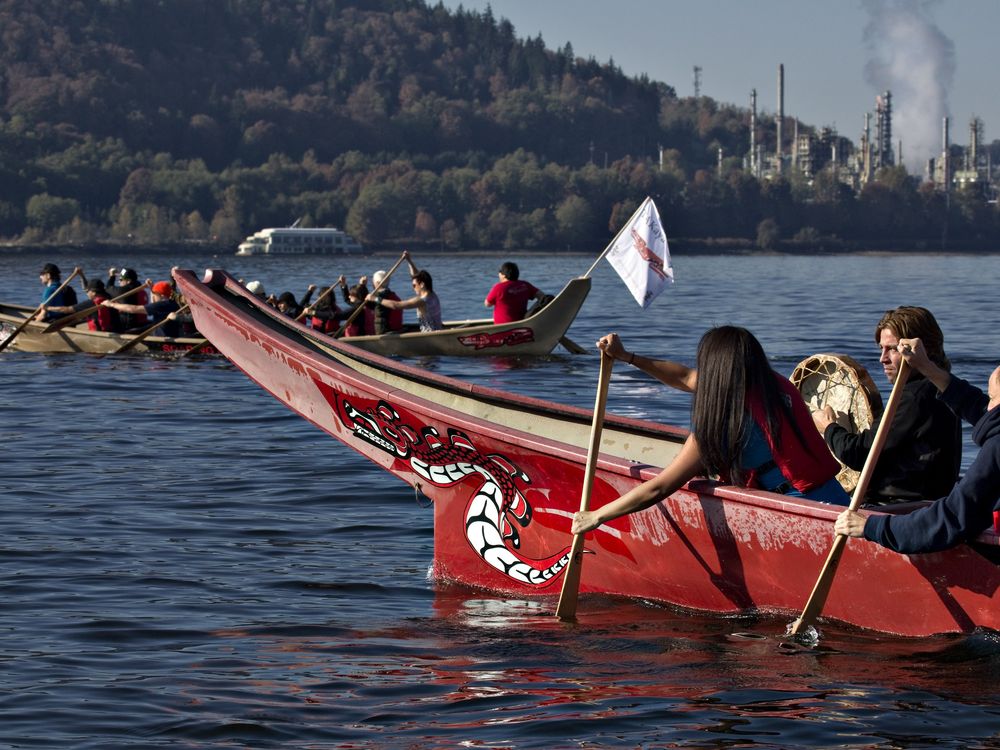 The first western settlement built in what is now the city of Vancouver, British Columbia, went up in 1893. Little more than a trading post set up by the Hudson's Bay Company, a fur-trading company that at one point owned most of Canada, Vancouver has grown and grown to the point where it is now the largest city in British Columbia, and the third largest city in Canada.
Like in many other parts of Canada, the land on which the Hudson's Bay Company settled wasn't empty. Before it became Vancouver the land was part of the territory of the Musqueam, Squamish and Tsleil-Waututh aboriginal communities. The Hudson's Bay Company and those that settled after didn't fight these people for their land, and they didn't buy it. No treaty was signed passing the land from one hand to the other. The westerners who claimed Vancouver as their own simply decided that it was theirs.
Yesterday, in a unanimous vote by Vancouver's city council, the city officially decided that the land on which Vancouver rests still belongs to the Musqueam, Squamish and Tsleil-Waututh nations, says Global News.
The Vancouver city council's announcement is largely ceremonial, says Vancouver 24 Hours: the city isn't actually allowed to make decisions regarding land claims. It's not as if the city council voted to turn Vancouver over to the Musqueam, Squamish, and Tsleil-Waututh people. Instead, says the Georgia Straight, the city is hoping to set up partnerships with local aboriginal leaders to "develop "appropriate protocols" for city business that respect their traditions."
The announcement does, however, come amidst a tense period in British Columbia. "[M]uch of British Columbia's coastland is territory never officially ceded by First Nations," says Matthew Coutts for Yahoo Canada News.
"This caused conflict in 2010, when Vancouver and Whistler held the Winter Olympics on unceded territory. And it is again prevalent in the debate over the Northern Gateway pipeline proposal, with First Nations groups that oppose the project claiming the government has no official right over their coastal territory."
The timing of the city council's decision is also rather uncanny. This morning the Canadian Supreme Court is set to announce the decision of a decades-long fight between the government and British Columbia's Tsilhqot'in nation that could have far-reaching effects on how ongoing territorial disputes between the government and aboriginal communities all across the country are settled.
Update: The Supreme Court of Canada ruled with the Tsilhqot'in nation, granting the nation control over a 432,000 acre region of central British Columbia. "This is the first time the high court has ever granted a declaration of Aboriginal title to a First Nation," says APTN. "The high court said that Aboriginal title could be declared over territory "over which the group exercised effective control at the time of assertion of European sovereignty.""