Once 2,000 Tibetan Refugees Came to Nepal Each Year; Now It's Fewer Than 200. Why?
Nepal is caving to pressure from China to ostracize and persecute Tibetans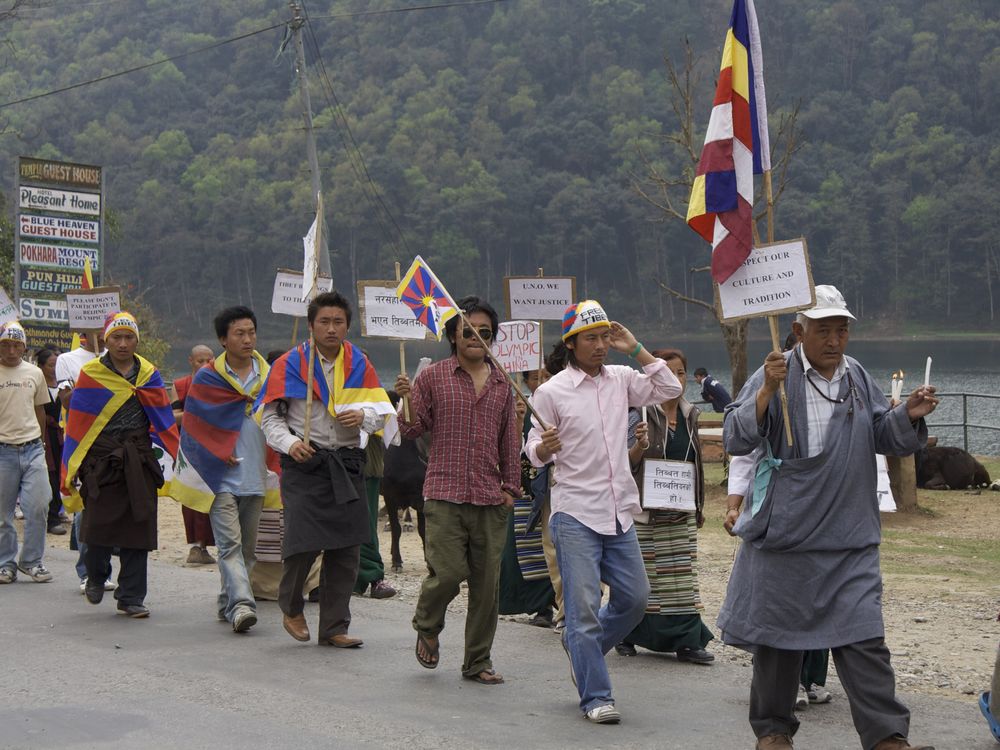 Since China invaded and took over Tibet in the 1960s, more than 20,000 Tibetans have come to live in neighboring Nepal. Until 2008, around 2,000 refugees made it to Nepal each year. After 2008, however, that figure dropped ten-fold, Reuters reports. More recently, just 200 people have moved each year from Tibet to Nepal.  
A new report issued by Human Rights Watch pins that change on increasing pressure from China on Nepal. Nepal's government is imposing restrictions on Tibetan refugees, including a ban on political demonstration and strict limits on public expressions of Tibetan religious and cultural practices. They have been denied paperwork that would allow them to access healthcare, education and the ability to travel outside of Nepal, Reuters adds. Tibetans living in Nepal are also experiencing legal and physical abuse, including "excessive use of force, arbitrary detention, ill-treatment in detention, threats and intimidation, intrusive surveillance, and arbitrary application of vaguely formulated and overly broad definitions of security offenses," Human Rights Watch reports. 
The problems in Nepal began after severe crackdowns in Tibet in 2008. Chinese authorities began stopping protests and attempting to prevent Tibetans from escaping their former country as refugees, Human Rights Watch reports. Normally, after the days-long trek from Tibet to Nepal, Reuters reports, Tibetans who make it safely across the border are put in touch with United Nations representatives. "Yet, partly as a result of increasing cooperation between Nepal and China's border security forces, there are significant concerns that Nepal may at times forcibly return Tibetans to China," Reuters writes.