Oldest Mosaic at Roman Baths Found During Excavations
Mosaics have a long history, but this is considered the oldest at the site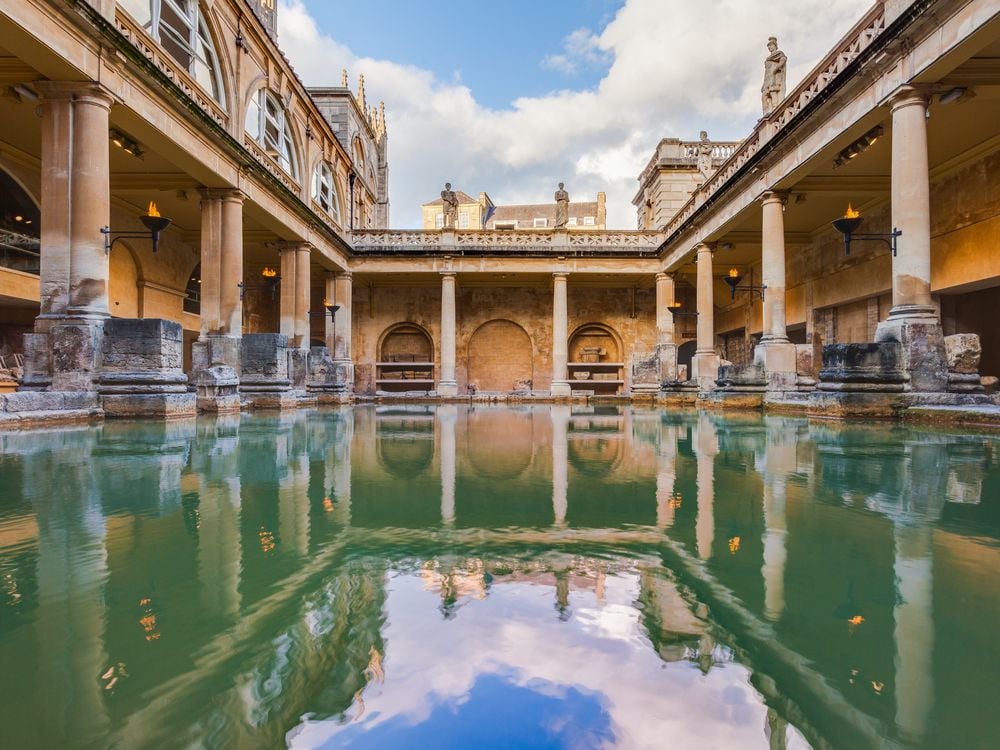 During excavations to prepare for the expansion of the area accessible to the public at the Roman baths in Bath, England, archeology volunteer Fiona Medland came across a rather unique piece of art.
She appears to have found the earliest mosaic discovered at the site, believed to be from the 1st century, reports Heritage Daily.
A creamy buff color, made of small, local stone, she found the mosaic on the floor of a Roman room. Only a few of the small cubes of stone on the floor have been uncovered, Heritage Daily reports.
Of the discovery, Medland tells the outlet: "Finding the mosaic was the luck of being allocated 'the sewer' to clean up. I thought it was just the edge of the door threshold until it dried a bit and showed all the individual tesserae [cubes of stone]. So I cleaned it up further and revealed a couple of rows, totally stunned."
While mosaics first took shape in the Bronze Age, patterns resembling mosaics date back to the 8th century BCE in the Middle East and the 5th century BCE in Greece, according to the Ancient History Encyclopedia. The Greeks famously refined the art of mosaics, but, according to the Getty Museum, it was the Romans who perfected it by using tesserae, or cubes of stone, ceramic or glass, to form intricate and colorful designs. 
Romans commonly used mosaics to decorate homes and public buildings, usually in flooring. Since the mosaics were built into the foundation of buildings, they remain among the best-preserved surviving pieces of Roman art.
The Roman Baths, the public bathing-site-turned-museum-and-historic space, is especially notable for its well-preserved collections of items that have been dug up during archaeological excavations.
Medland is part of a team of volunteers from the Bath & Camerton Archaeological Society (BACAS) helping professional archaeologists carry out the latest excavations there. Their latest effort, the Archway Project, seeks to expand the public viewing area for the Roman Baths and build a new World Heritage Center for the city. Both spaces are set to open in 2019.