Oil Companies Are Pausing Plans to Drill the Arctic
Drilling the Arctic is hard, and with oil prices flagging, it may not be worth it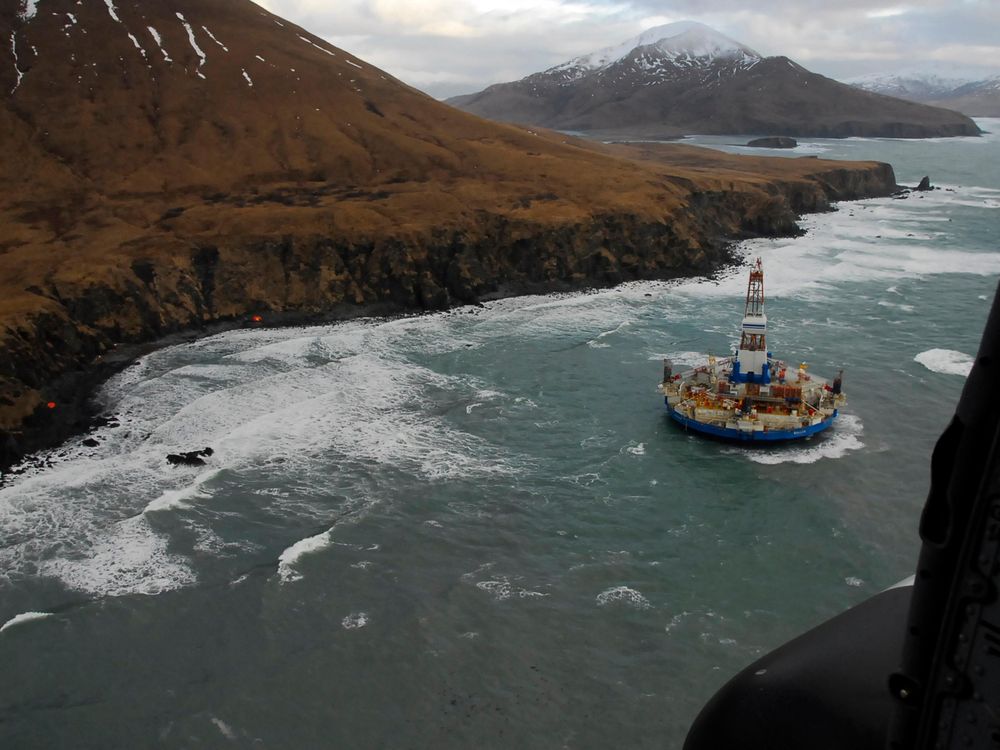 Earlier this week, the Danish government joined Russia and Canada in the jostling over the North Pole. Part of the draw is bragging rights—what northern nation wouldn't want the North Pole?—but a bigger draw is the oil and mineral-rich sea floor. But the appeal of the Arctic's oil riches is predicated on the assumption that we'll be able to access and exploit them. That assumption, so far, seems optimistic, at least at the moment.
Two years ago Royal Dutch Shell poked a toe into the frigid Arctic waters. Yet almost immediately that exploratory campaign started having setbacks. It wasn't long after Shell's drilling platform, the Kulluk, ran aground in January of last year that the company decided to put its Arctic plans on hold.
Technical challenges and a plummeting price of oil have dampened the rush for the Arctic not just for Shell, but for other companies as well.
As the CBC reports today, Chevron Canada, a branch of Chevron Corporation, has decided to "put its Arctic drilling plan on hold 'indefinitely.'"
"ConocoPhillips and Statoil," too, "have both put an indefinite hold on their own Arctic drilling plans," says Platts McGraw-Hill.
Drilling the Arctic is a challenging and costly affair, and it's economically viable only when oil prices are high. With oil prices crashing, said one industry analyst to the CBC, "[c]ompanies all over the world are starting to pull in their horns."
Royal Dutch Shell hasn't entirely given up on its plans, however. According to Bloomberg, in October the company asked for an extension on its lease for drilling plots in the Beaufort and Chukchi seas. As of this month, says Platts McGraw-Hill, the federal Bureau of Safety and Environmental Enforcement has "given no indication" that it will grant Shell its desired extension. Without the extension, Shell's lease for the Beaufort sea will expire in 2017.
There are still some companies gearing up for the Arctic, including Imperial Oil and BP, says the CBC. But their projects are still in the planning stages.
One company that had been successfully pulling oil from Arctic waters is Exxon, who had been running a project in partnership with Russian oil company Rosneft. But sanctions by the U.S. against Russia over the conflict in Ukraine has brought that partnership to an end.
Whether interest in Arctic exploration will fizzle with falling oil prices, be stymied by the challenges of working in the frigid sea, or rebound in a few years with renewed vigor is something we'll just have to wait and see. But for now the promise, and the threat, of drilling the Arctic seems to be largely on hold.