The Evolution—and Reinvention—of the Sari
"The Offbeat Sari" explores the traditional garment's role in fashion, protest, sustainability and more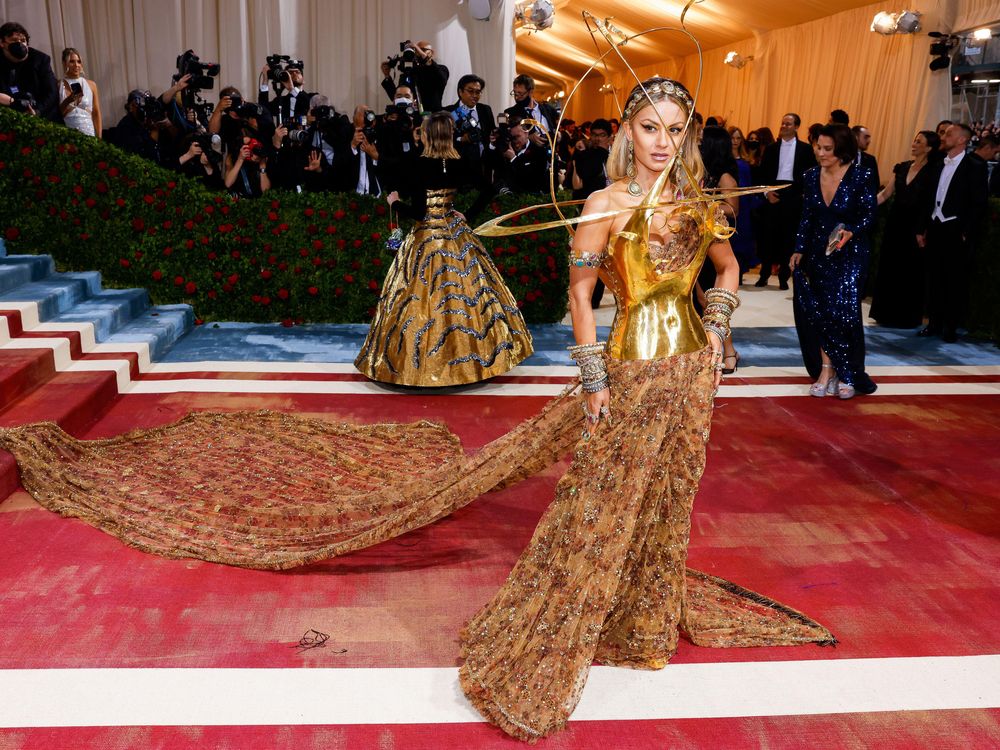 Traditionally, the sari is defined as an article of clothing from the Indian subcontinent consisting of lightweight cloth draped over the body. And today, according to Priya Khanchandani, a curator at London's Design Museum, the garment is more relevant than ever. 
"The sari is experiencing what is conceivably its most rapid reinvention in its 5,000 year history," she says in a statement.
That's why Khanchandani organized "The Offbeat Sari," the first large-scale exhibition in the United Kingdom to examine the contemporary Indian sari, per the museum.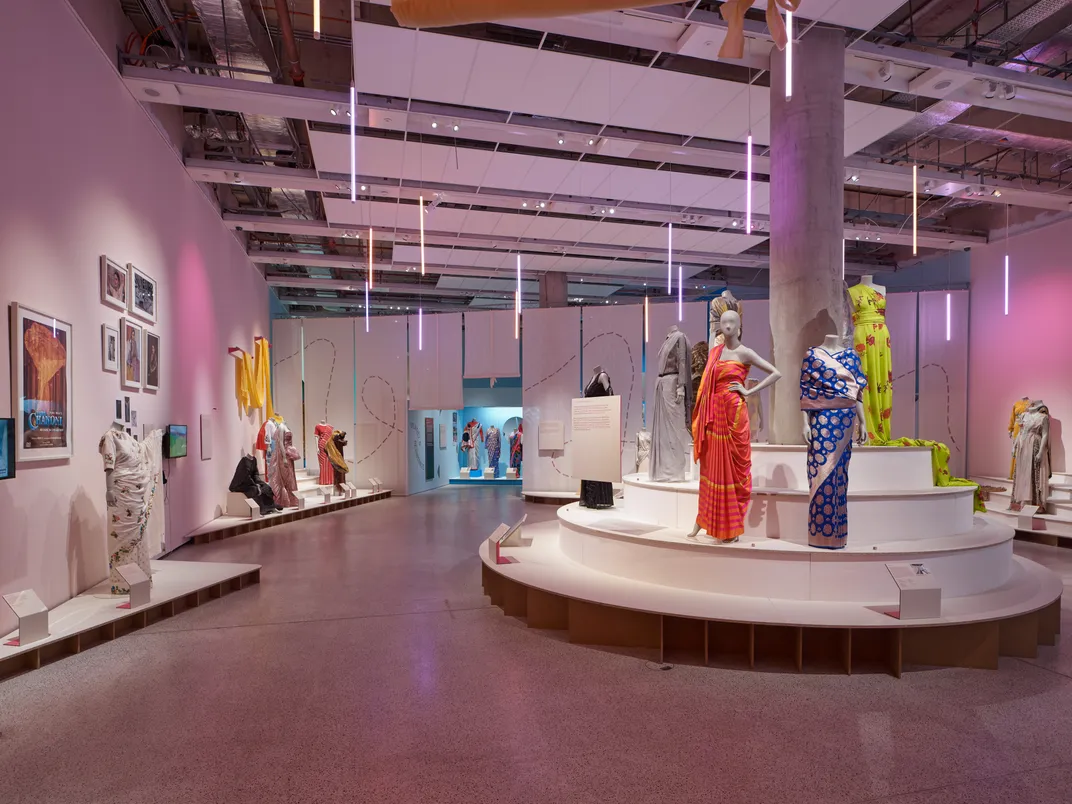 "India has one of the biggest populations of young people in the world, so inevitably there's going to be innovation and creativity," says Khanchandani to the Evening Standard's Chloe Street. "These designers have not had a platform to celebrate their work internationally, and given the caliber of the work and its significance to such a huge population of the world, I felt it was time those stories were told."
The exhibition features around 90 saris, including the first sari worn to the Met Gala, a copy of Tarun Tahiliani's foil jersey sari-gown for Lady Gaga and saris made of unconventional materials like hair-thin woven steel threads and distressed denim.
"The Offbeat Sari" aims to explore the versatility of the titular garment, which can include everything from high couture to comfortable streetwear and can be worn in a variety of styles, Khanchandani tells Hikmat Mohammed of Women's Wear Daily.
"This is not ceremonial wear or something religious or for special occasions," she says. "This is street culture and everyday wear in which young people are expressing themselves, and it's extremely relevant."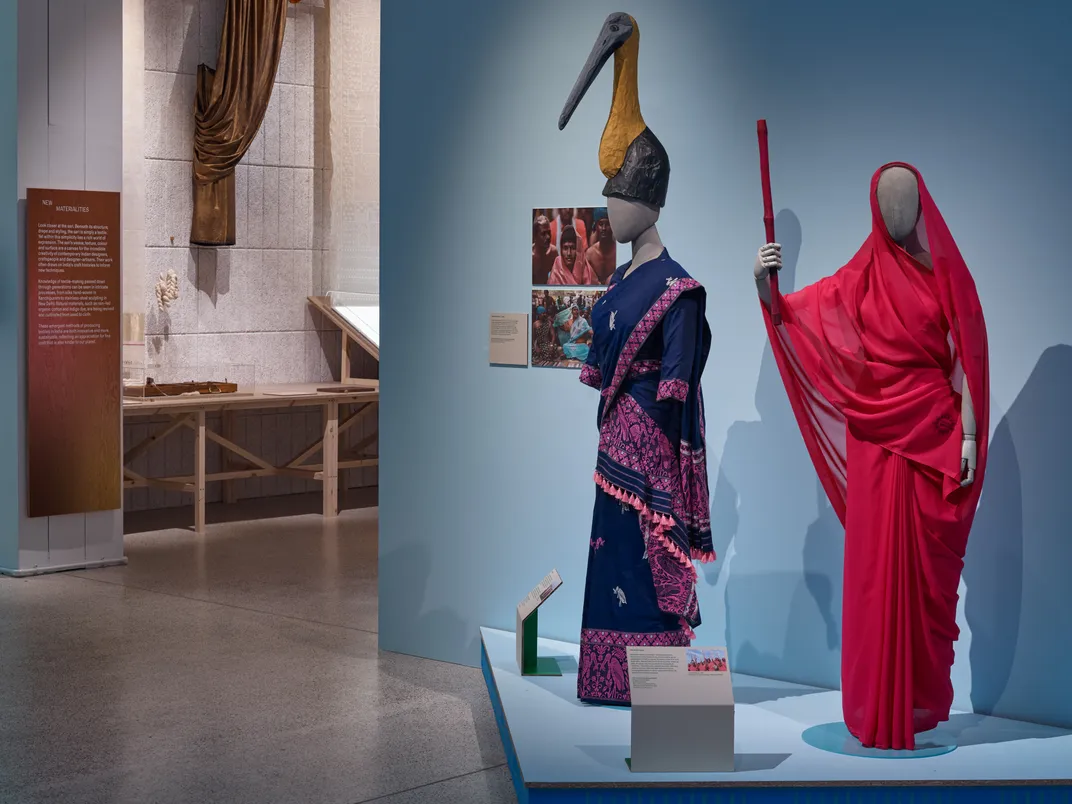 Saris have also played a role in statements of women's empowerment, with activists participating in activities like skateboarding or mountain climbing while wearing them. They are also a tool for protest: The exhibition includes the pink sari that serves as the uniform of the Gulabi Gang, a group that works to combat domestic violence in northern India.
The sari's history goes back thousands of years, and its evolution often reflects the larger historical context. For example, the most common draping style—called Nivi—began in the mid-19th century and was "a product of Victorian ideas of modesty and respectability when the country was under British rule," as Sumathi Ramaswamy, a historian at Duke University, tells the New York Times' Phyllida Jay.
Thanks to its simple form, the sari "has always been a canvas; it's always been malleable," Khanchandani tells the Guardian's Coco Khan. "But in the last ten years or so, that change has really condensed into this incredible moment. It's a sari revolution."
That revolution includes designs with an eye toward a sustainable future, like the Abraham & Thakore sari adorned with sequins made out of X-ray film—waste from a local hospital. The exhibition also showcases New Delhi-based designer Guava J. Gupta's textile dye, which recycles airborne carbon and soot to make ink.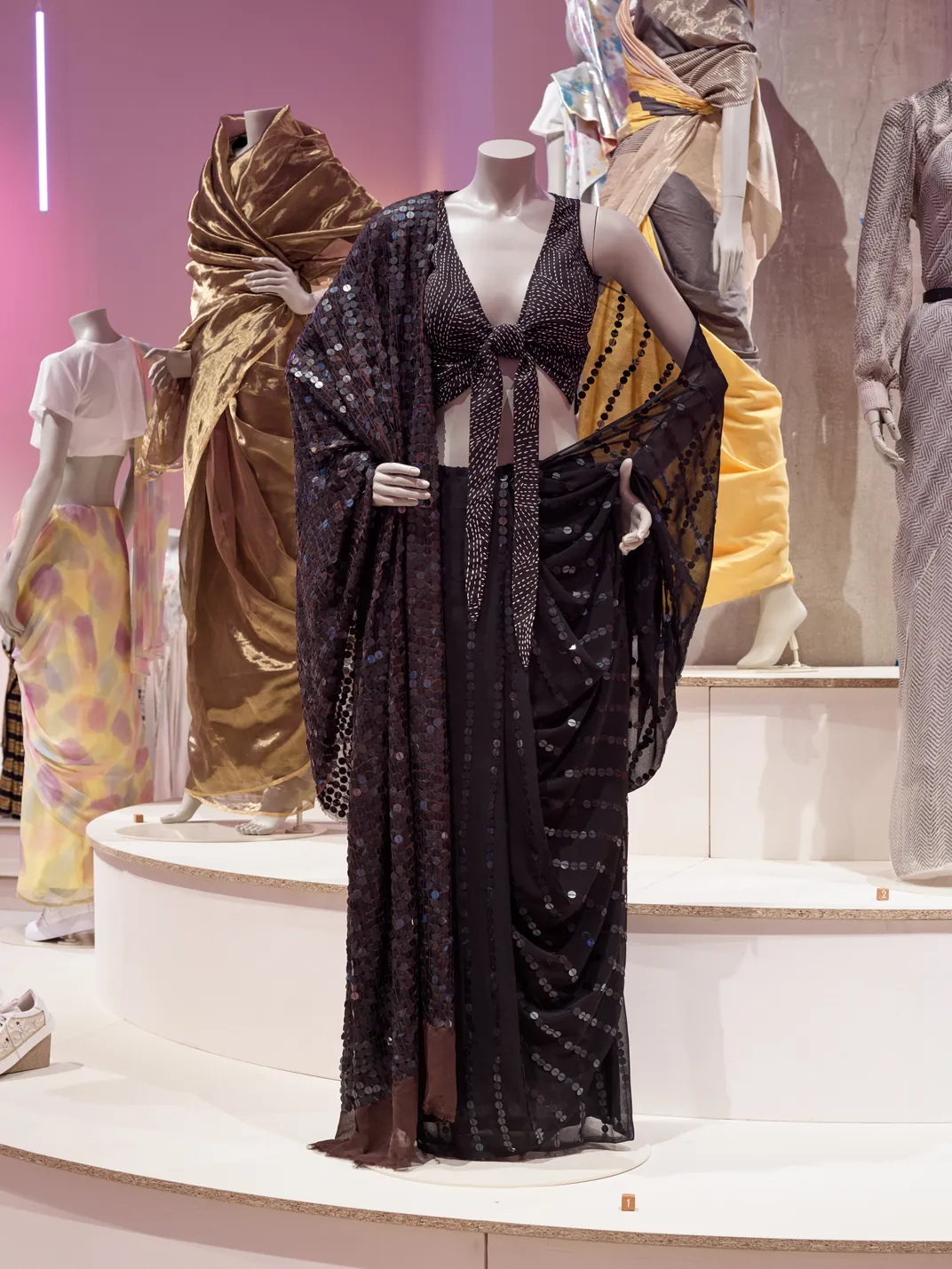 India's significance in contemporary culture—including fashion—continues to grow, Khanchandani tells Women's Wear Daily. That's especially true now, as India recently surpassed China as the world's most populous country.
"India's fashion scene is one of the biggest in the world," she adds, "and it's time for it to be known beyond its shores."
"The Offbeat Sari" is on view at the Design Museum in London through September 17, 2023.