The Oakland A's Hire the First Woman to Coach Major League Baseball
Justine Siegal will be a guest instructor for the team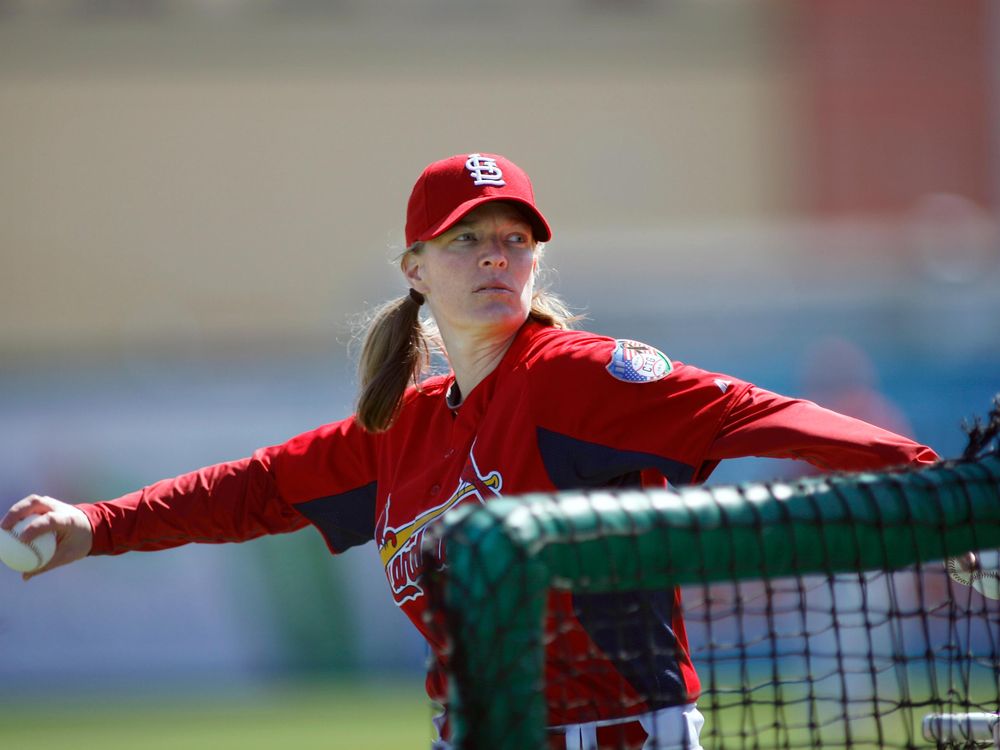 The Oakland Athletics, often called the Oakland A's, have hired Justine Siegal as a guest instructor for the 2015 Instructional League season — making her the first female coach for Major League Baseball.
"It's a dream come true," Siegal told The San Francisco Chronicle, reports Susan Slusser. "The A's are a first-class organization and it will be an honor to wear their uniform." Seigal was the first woman to throw batting practice for a Major League team, or rather six: the A's, Indians, Rays, Cardinals, Astros and Mets.
Women have long been part of baseball's history, though often overshadowed and forgotten. Women formed their own amateur teams as early as 1866 and challenged local men's teams to play. Three women played professionally in the Negro Leagues, all-black baseball teams in the era of segregation. Jackie Mitchell, a 17-year-old, may have struck out Babe Ruth and Lou Gehrig in 1931. Much more recently, Mo'ne Davis became the first woman to win a Little League World Series game and make it to the cover of Sport Illustrated. 
In Major League Baseball, firsts have been falling as well. Melissa Mayeux, a French 16-year-old and shortstop, was the first female baseball player to make it to MLB's international registration list. 
For The Chronicle, Slusser reports that Siegal will "work with infielders, hit fungos and throw batting practice," among other duties typical of a rookie coach. (Fungos are a special type of bat used in practice.) Coaching has been one area in men's sports where women have entered slowly. That too is changing. "I've found from experience that men are surprised to have a woman coach, but when they realize you know what you're talking about and that you care, you fit right in with the rest of the staff," Siegal says. 
Women are in management in baseball as well. In a 2012 article by Spencer Fordin for MLB.com, the executive vice president of business development for the Minnesota Twins, Laura Day, spoke about the change in Major League Baseball. "Having been in the sports industry now for just over 20 years, I can tell you it's changed dramatically," she said. "Back in 1991, I can tell you from the Twins perspective, I could count on one hand the number of women in the front office. I will tell you today, there's more women, more people. Major League Baseball, from a league perspective, has made a huge commitment to ensure that we have appropriate and diverse representation, and not just on the field of play but in the front offices."
Representation, respect and equal pay continue to challenge women in sports, but progress is being made one swing at a time.