A Nude Sculpture of George Washington Is Coming to New York
The work was made in preparation for a larger, clothed statue by the Italian artist Antonio Canova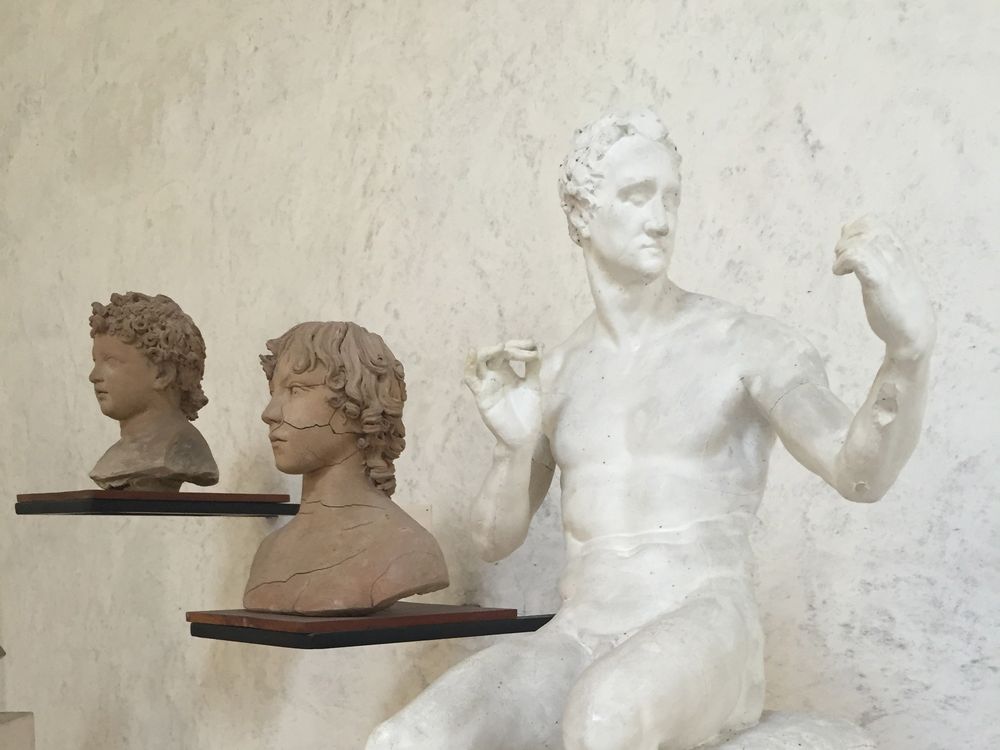 A 19th century, plaster sculpture of George Washington shows the nation's father sitting on a wide stool, striking a regal pose. His arm is partly raised. His face is pensive. His body is muscular—as viewers can observe rather clearly, because the statue is completely nude.
This depiction of Washington au naturel will go on display next year at the Frick museum in New York City, James Barron reports for the New York Times. Naked Washington isn't the focus of the exhibition; the central piece is a larger, plaster statue of Washington dressed as a Roman general. Both works—the large model and the model of Washington—were created in preparation for a monumental statue by Antonio Canova, who is regarded as the greatest Neoclassical sculptor of the late 18th and early 19th centuries. 
In case you were wondering, Washington did not pose Canova. The statue was commissioned by the North Carolina State House in 1816, nearly two decades after Washington's death. Officials were seeking to spruce up the Capitol lobby with a tribute to the former president, according to the North Carolina History Project. It was Thomas Jefferson who recommended Canova—he believed that "no American sculptor was up to the task," the Frick website explains—and the state appropriated $10,000 for the statue.
It took Canova five years to complete the project. Because he had never met Washington in person, he based his work on a plaster bust and a portrait of the Founding Father. Before he started sculpting the statue, Canova created several preliminary works, including a full-size plaster model, and a 30-inch statue of Washington in the buff—both of which will be on display at the Frick.
"He always did a nude model of his sculptures so he could understand how the body worked under the drapery," Xavier F. Salomon, chief curator at the Frick, tells Barron. "Absolutely standard practice." 
The final product depicted Washington draped in Roman garb, writing his Farewell Address on a stone tablet. The statue was unveiled in North Carolina in 1821, and according to the Frick's website, "people traveled from far and wide to see it." 
Sadly, the work was destroyed a decade later, when a fire ripped through the North Carolina State House. Canova's sketches and models are all that remain of the majestic statue.