Norwegian TV Series on Migrating Reindeer Impeded After Animals Stop Migrating
The animals are not moving fast enough for Norway's "slow TV" craze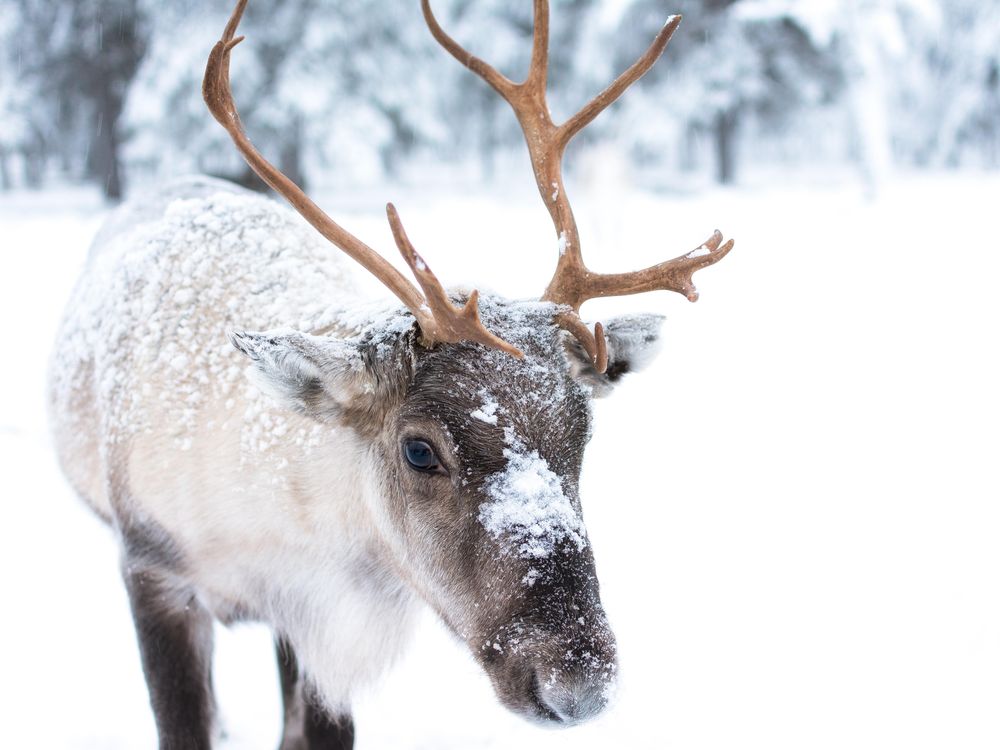 Hordes of galloping reindeer are the hottest stars of Norwegian TV. More than one million people have tuned in to watch a days-long, minute-by-minute broadcast of a reindeer herd making its annual migration to new grazing ground. Alas, it seems that fame has gone to the animals' heads. As The Local reports, the show recently hit a snafu when its cast of characters refused to keep moving.
The series is titled Reinflytting: Minutt for Minutt (Real Reindeer of Norway was presumably tabled for another time), and it is part of the "slow TV" phenomenon that has taken Norway by storm. People searching for respite from the hectic pace of modern life have been glued to their televisions as achingly mundane activities play out in real time. Previous hits have chronicled 3 hours and 55 minutes of knitting, a five-day boat journey, and a 7-hour train ride from Bergen to Oslo.
The migrating reindeer, however, are too slow for slow TV. NRK, the network behind the craze, had planned to air about 168 hours of live footage, tracking the reindeer as they journeyed from a remote, frosty location in the north to spring pastures on the island of Kvaløya. According to Matt Hickman of Mother Nature Network, the series was supposed to culminate on April 28, with the reindeer's dramatic swim across the Kvalsundet Strait.
But the reindeer do not appear to be particularly concerned about the network's production schedule. The animals have come to an abrupt halt, and to spare the show's 31-person crew from languishing in the frigid wilds of Norway, NRK decided to put the transmission on hold. "It is first and foremost a matter of time," said producer Ole Rune Hætta, according to The Local. "We have stretched the elastic as much as we can with regards to our staff. We cannot get a replacement team so far out in to the wild."
Reinflytting has been NPK's most ambitious boring project to date. According to Elisabeth Ulven of The Guardian, the reindeer's habitat is so remote that it isn't covered by communications satellites. The production team has been using mirrors to reflect signals as they broadcast the journey. Drones and specially outfitted snowmobiles have helped the crew keep up with the herd, and the team has even strapped a camera to the antlers of a tame reindeer named Muzet.
Hopefully, the crew will be on hand when the reindeer resume their migration. In the meantime, those desperate for a fix of slow TV can find some of NPK's offerings on Netflix. Because nothing induces mind-numbing calm like 12 hours of burning firewood.